Femdom roleplay scenarios as seen in porn videos typically demonstrate a wealth of bondage equipment. Our fantasies, however – know no bounds, and therefore other factors such as "breaking the ice", and "first impressions" are easily overlooked.
The following ten examples should be taken very seriously for a femdom relationship to be nurtured. It is a gateway to breaking, and recreating egos – all of which is absolutely necessary for unhinging the traditional gender roles. The sooner the better really…
1. Power play
The power play is characterized by reinforcing a sub's status using role-play with the element of Femdom roleplay training. It is important to remember that respect is earnt, hence the use of role-playing. A sub forcibly investing attention to his Mistress is a method for what will become instant memory. It is commonly referred to as slave training.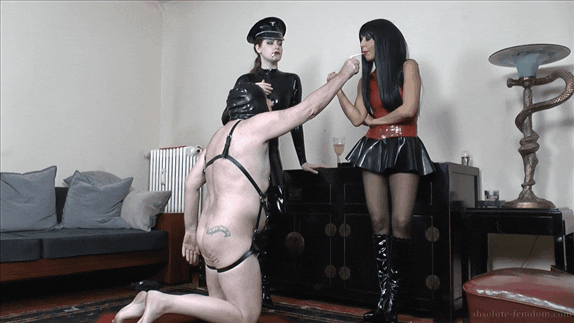 Example scenarios:
a) Mental foreplay – The Mistress leaves the sub a note telling him to meet on
the staircase at a precise time. On the note is mentioned something
suggestive to the sub e.g. that Mistress is thinking of going up… and going
down.
b) Position training – A novice submissive undertakes position training that
corresponds to certain numbers. For example, Position One is typically
where a sub is waiting, and Position Two would be for inspection. Position
Three, Four, Five etcetera is entirely for Mistress' choosing. In a healthy
dom-sub relationship, the sub will know what position is required though the
owner's hand gestures or given social cues that a sub can best demonstrate
humility to his owner. It is simply not good enough for a sub to behave like a
dog i.e. when wanting food or going outside… hence position training is first
and foremost training, and excellent learning experience at the same time.
c) Physical – Training via physical means is further expanded upon in the rest of
this article.
2. Pain
In Femdom roleplay, Pain tolerance is a prerequisite for sado-masochism, but those who fall outside this more extreme category should at least resort to exploring emotional pain. Such pain is commonly created through humiliation that is brought up from limiting beliefs impacted on us by adults and society when we were young… e.g. for men this could easily be the idea of sissification, being bottom of the class in school, ignored by your parents – which curiously feeds the idea that corporal punishment ironically becomes a very long-term reward with regards to the aspect of actual human attention. On a more positive note, however, pain should be evenly balanced with rewards for it to remain valuable.

3. Pay-to-play / Orthodox Femdom roleplay
Whether or not you've ever paid for sex – this game (or very real scenario) will create a lot of tension more than anything. If the sub is somehow incapable of this idea, you may not have to use real money, and get away with transacting just romantic
gestures.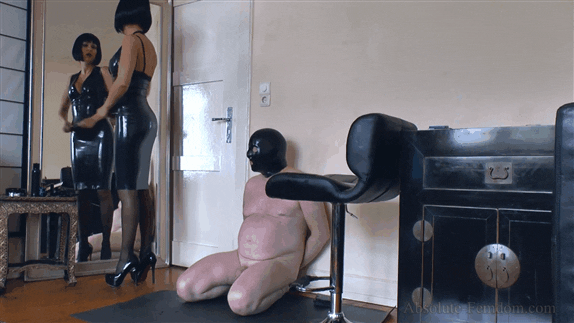 In this Femdom roleplay, the lady gets everything she needs from her socially weaponized sexuality. Therefore, the man must be a provider of food, shelter, clothing, and if out of ideas, she will rightly demand cold hard cash. To begin this
Femdom roleplay, the slave candidate must call her and ask for when she would be available, and agree a price, time, and location. If the male has a lot of cash to spare, a stack of it will make all the difference. In addition, fancy gifts such as soaps, a scarf, jewelry, perfume, etc. should be purchased and then wrapped up in one big gift. To create further ambiance, the slave may want to book a hotel room, but a bedroom will suffice. As soon as she knocks on the door, the slave must have the cash and/or
gift ready for her to grab. Then if you have a dryer or washing machine in the vicinity, and after the gift has been given to the lady – the slave can be left on top of the machine and told to masturbate on it while he is left alone in the lady's dust.
4. Pet Play
One of the best ways to introduce a D/s dynamic softly is by referring to the sub as "pet", as for some reason this is coincidentally quite socially acceptable.
Example Femdom roleplay: If enough bondage equipment is owned by either the dominant or submissive, the pet's wrists are tried to shoulders, and ankles are tied to thighs. This will then shorten the limbs so that the pet has to walk on knees and elbows. Position training can also easily be rigorously in-corporated… but what is more effective than anything is when the pet is completely "aaawed" and "ahhhhed" with bucket loads of feminine attention as the restricted movements mimic a juvenile twitchiness and clumsiness combined with low-to-the-ground mobility. Fun fact: Sausage dogs, and pugs, etc. are
more popular than nimble and intelligent huskies – especially with dominant women owners.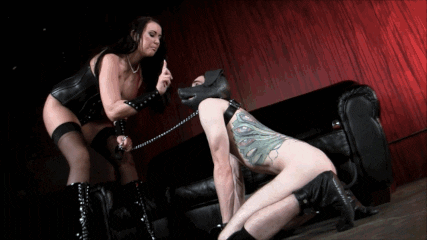 5. The Outdoors / Public Humiliation
If the owner of a well-behaved pet or masked slave is brave enough to demonstrate their sub in public – dog walking is what comes to mind. Other activities may be constant shoe cleaning of the owner's heels or boots as the owner relaxes on a park
bench. More extreme humiliations involve more urban areas, or even horse and cart play that makes it seriously difficult to blend in. One must be aware, however, that going to excessive measures may get confused with a publicity stunt, hence "less is
more", and the dominant risks being judged as an excessive weirdo, which is why we don't condone public humiliation without an element of social competence and calibration from the owner.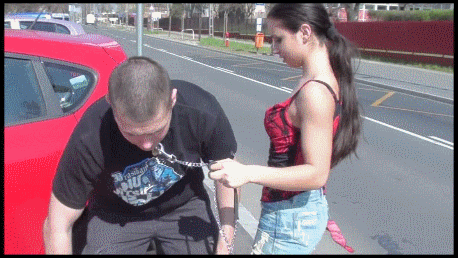 6. Feminization / Cuckolding
The sub is ordered to wear emasculating items such as girly panties, a bra, a butt plug, a chastity cage, etc. Other so-called "emasculating" themes are forced-bisexuality. This easily ties into to the cuckold fantasy, where the dominant Female used the sub-male as a provider of financial resources, while the projected offspring's genetics are inherited from what in Femdom we refer to as a "bull" – or in popular culture referred to as: "an alpha male".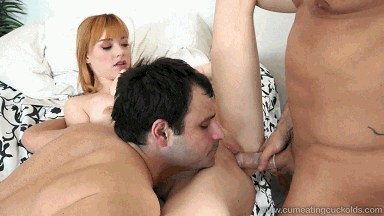 I personally remember the moment I was ordered to wear girly panties, a butt plug, and a chastity cage for the whole time I would be out of bed. I quickly failed this task as I was new to the scene, but such things are a good test for a submissive's level of seriousness to a future dominant owner, and especially if there are many candidates that need to be chosen from. It is important to understand that there is no shame in becoming a cuck in this world, and especially if you have the honor of serving a dominant and confident woman.
7. Femdom roleplay and Corporal Punishment
Corporal punishment "CP" is very popular amongst paid professional dominatrixes, as it quickly sets about who is in charge without much effort or seduction involved. A great example of a warm-up scenario is where the dominant lady plays the role of a
mother spanking a child on her lap, and if done correctly, the sub's experience from the revival of the emotional trauma of disappointing the mother should easily numb the sting of getting spanked, whipped, or flogged. It is the professional femdom
industry, it is good practice for the dominatrix to constantly check the level of tolerance the sub possesses. This is done by ordering the sub to count how many lashes it receives on each stroke so that the recurring lashes can be calibrated
accordingly.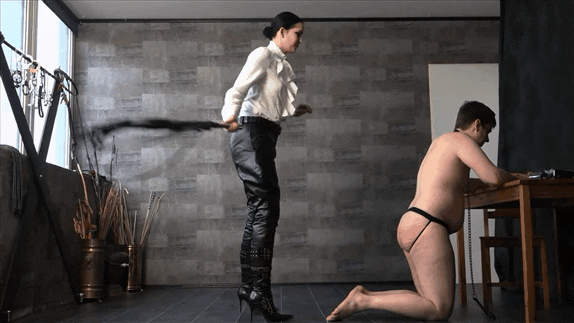 8. Shaving for Femdom roleplay
Shaving is a good thing to involve with feminization, pain, and perhaps some small penis humiliation. Even better, the lady may want to communicate with the sub in a condescending way as possible. E.g. she may ask if the slave would like a landing
strip, or even shaving the dominant's initials using a stencil. The stencil can be simple cardboard cut out. No need to be neat…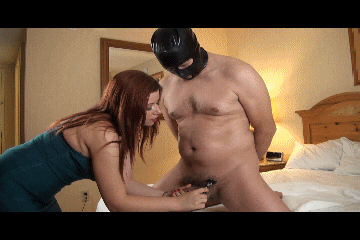 9. Strapons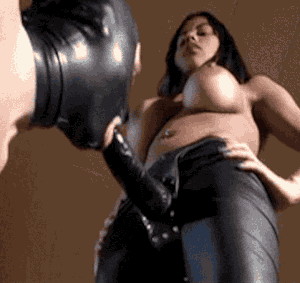 Now we are getting into deep territory. If one or both of the partners involved are new to this game, it may be a good idea to go dildo shopping together. Dildos come in different shapes and sizes so the possibilities in this are endless! Some are made for
harnesses, and this is obviously a prerequisite in femdom, so be aware of this when purchasing one. Once you are in the act of course, it is important that the sub feels safe and there is a condom on the strap-on. Therefore, the dominant must practice wearing and feeling comfortable with the strap on before attempting any intercourse. If in doubt, stick to
oral, and if changing between oral etc. you must use a new condom on each change of hole.
There are probably four main ways to do strap-on-sex.
a) Romantic
b) Decathlon
c) Hard
d) Spontaneous
(a) – A romantic approach involves soft lighting and all the rest of it. There is going to be
plenty of eye contact and bodily connection, and it should take a while, as it requires
foreplay and sensuality, but therefore makes for a good start to perhaps going
straight onto b,c,d. It also happens to be more of a memorable experience if this sort
of order is followed.
(b) – The decathlon approach involves a warm up. The warmup should probably involve
conventional sex to release the tension and calm down any nerves, but this is up to the
Dominatrix. Once the strap-on-sex begins, the first stage would be doggy style, the
second: missionary, and finally scissoring or pole vaulting if the sub is upside down.
(c) – The hard approach involves a lot of pounding and physical strength of both domme
and sub. Please be aware that it is important that everyone is hydrated, a lot of lube is
used and reapplied often, and when thrusting, it is done with a constant rhythm where
the speed is not varied too much… If all is done correctly, the domme may thrust until
the sub cums.
(d) – A spontaneous fuck is what you think it is. At this point you will have experienced
the above examples of strap-on-sex and are aching to quickly get fucked. If the above
approaches can be incorporated into one quick session, you will surely be all the wiser
by the end of it.
10. Cock-and-ball-torture
Cock-and-ball-torture a.k.a "CBT", is understandably a tricky thing for men to talk about. What we can say, is that if you are a woman and learning about it – it would be useful to learn how to learn massage techniques. This way, the different parts of the male sexual organs can be learned about with proper and actual "feel". There is much jargon in the sex
industry such as the "glans", the "foreskin", the "shaft" etc. Eventually, you will know which areas are more important, and subsequently more vulnerable…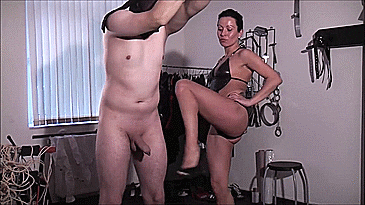 CBT may involve pain, and if done properly, will involve a more anti-climactic orgasm denial as the primary objective. Therefore, understanding how to balance pleasure and pain is mandatory. There are some sadistic Femdom roleplay practices that involve pure abuse and the male is able to get turned on but these cases require a great deal of foreplay e.g. bondage and teasing beforehand. On the very dark side of the spectrum, there is cock crucifixion and castration (-not for real-) and on the softer end there is maybe an ice
pack that involves shrinking the cock for a forced chastity lock up.
Now that we have finished going through ten great Femdom roleplay ideas, it is important to remember that responsibility in pain play is not ours and some of these acts are dangerous. On the potential causes of bodily harm, as well as the risk of being ostracised by your local patriarchy, please do your homework elsewhere, but as we know… The choice is hers.