Introduction
What is a Femdom Relationship?
A Femdom Relationship is a type of relationship where the woman takes on a dominant role. In these relationships, the woman holds most of the power and makes most of the decisions, while the man takes on a submissive role.
The dynamic can vary greatly from couple to couple, but in general, Femdom involve a power exchange where the woman is in charge. This can include everything from everyday decision making to sexual activities.
In some cases, Femdom may involve BDSM or other forms of kink, but this is not always the case. What sets Femdom apart from other types of relationships is that they are based on an agreement for one partner to take control and lead.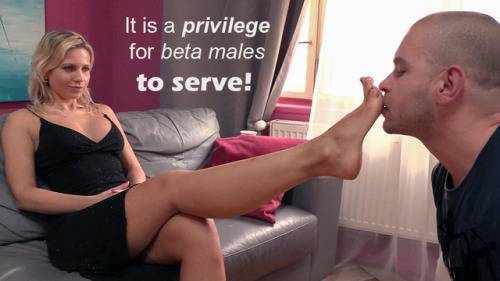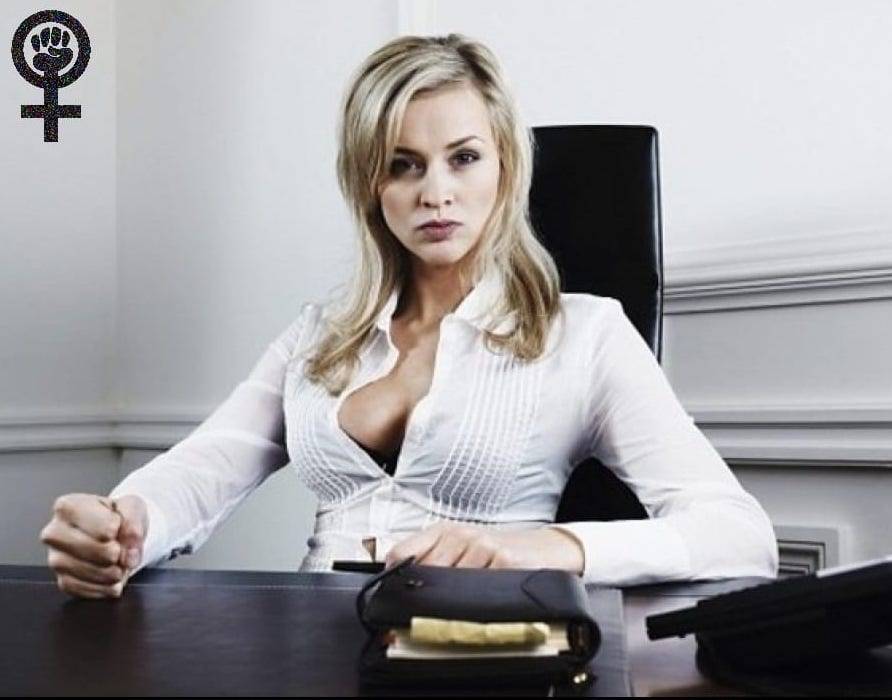 flr07sec08pic10
"I am looking for a submissive assistant"
Brief History and Evolution of Femdom
While there is no clear starting point for Femdom Relationships as we know them today, there have been examples throughout history of women taking on dominant roles in relationships. One example comes from ancient Greece where women were allowed to own property and run businesses independently.
This gave them financial power and independence that was unusual for women at the time. There are also examples throughout history of powerful queens who held significant political power over their kingdoms.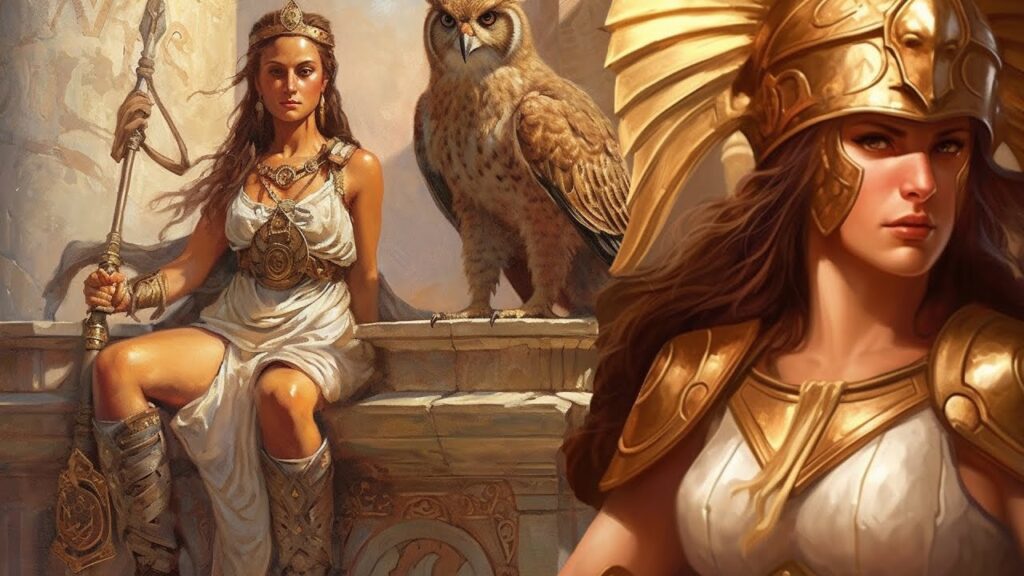 However, modern-day Femdom have evolved from more recent cultural movements such as feminism and gender equality. As women gained more rights and opportunities outside of traditional gender roles, some began exploring alternative relationship dynamics that allowed them to maintain their independent status while still being in committed partnerships.
Today, Femdom are becoming increasingly popular among couples who are looking for new ways to explore their sexuality and build deeper connections with one another. While they may not be for everyone, many couples find that Femdom offer unique benefits that traditional relationships cannot provide.
The Benefits of Femdom
In a Femdom Relationship, communication is key. The woman often takes on the role of the leader, which means she must be able to clearly communicate her needs, desires, and expectations to her partner. This level of open and honest communication can lead to a deeper understanding of each other's wants and needs, as well as increased trust.
Women Leadership
With traditional gender roles often dictating that men should be the leaders in relationships, Femdom offer a unique opportunity for women to step into leadership roles that they may not have otherwise been encouraged or given permission to do so. This can help build confidence in both partners and create a relationship built on equal footing. Clear Roles and Responsibilities in the Relationship
One of the key benefits of Femdom is that they provide clear roles and responsibilities within the relationship. This can lead to less confusion or frustration over who should be doing what tasks or making specific decisions. In an FLR, each partner has a defined role based on their strengths and preferences.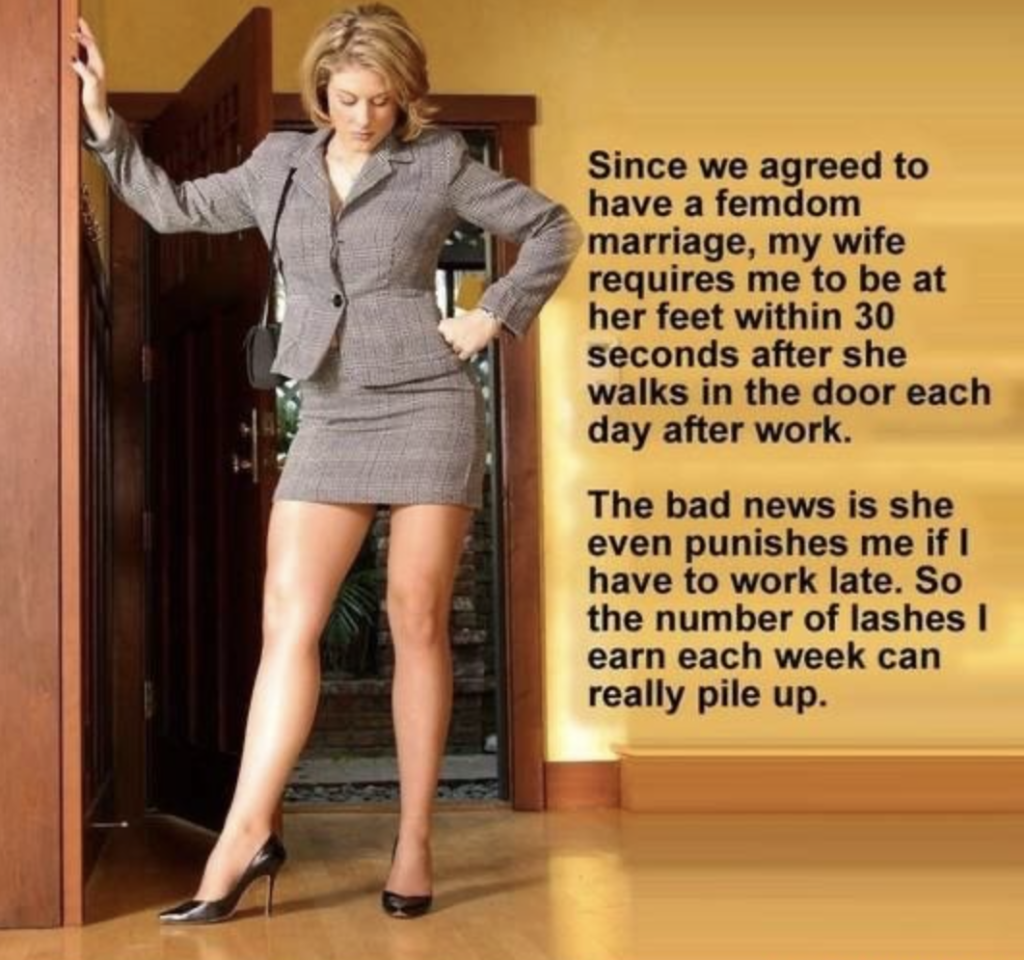 For example, in some Femdom, the woman may take charge of finances while the man focuses on household chores or childcare. Alternatively, one partner may take control when it comes to decision-making about big-picture issues like where to live or career changes. Greater Intimacy and Emotional Connection
By allowing one partner to take control in certain areas, an FLR can create greater intimacy between partners. When one person trusts another enough to give up some control over their life decisions or daily routines, it can foster a deep connection between them. Additionally, many couples find that Femdom allow for deeper emotional connections because both partners are encouraged to share their feelings more openly with each other without fear of judgment. Improved Decision-Making and Problem-Solving Skills
increased communication
Another benefit of Femdom is that they can improve decision-making and problem-solving skills. By allowing one partner to take charge, decisions can be made more efficiently without the need for endless discussions or debates.
Furthermore, the woman in an FLR often develops strong problem-solving skills as she takes on the role of leader. This can lead to more effective solutions to issues that arise in the relationship or in other areas of life.
Overall, Femdom Relationships offer many benefits to couples who are willing to give them a try. The increased communication and trust, clear roles and responsibilities, greater intimacy and emotional connection, and improved decision-making and problem-solving skills are just a few examples of how an FLR can positively impact a relationship.
Types of Femdom
A Femdom Relationship is not a one-size-fits-all lifestyle. There are different levels of Femdom relationship, ranging from the woman taking charge in specific areas to complete control over the relationship. Here are the three levels of Femdom:
Level 1: The woman takes charge in specific areas, such as finances or household chores
In Level 1 Femdom, the woman takes charge of specific areas where she excels or where her partner struggles. These areas can include finances, household chores, or even decision-making for certain topics. In this level, there is still a sense of balance and shared responsibility within the relationship.
For example, if the woman is better at handling finances than her partner, she may take on that responsibility to ensure that bills are paid on time and savings are being made. This allows the couple to focus on their strengths and divvy up responsibilities in a way that works best for them.
Level 2: The woman has more control over the relationship, including making major decisions
In Level 2 Femdom, the woman has more control over major decisions in the relationship. She may make choices about where they live or what type of career path they should pursue. This level requires a higher level of trust and communication between partners since major decisions affect both individuals.
This level often involves setting rules and expectations for both partners to follow in order to maintain this dynamic. For instance, it might mean that both partners agree that one person will have final say when it comes to big decisions.
Level 3: The woman has complete control over the relationship, including sexual activities
In Level 3 Femdom, also known as Total Power Exchange (TPE), women have complete control over every aspect of their relationship with their partner – including sex. This level requires a great deal of trust, communication, and consent from both partners.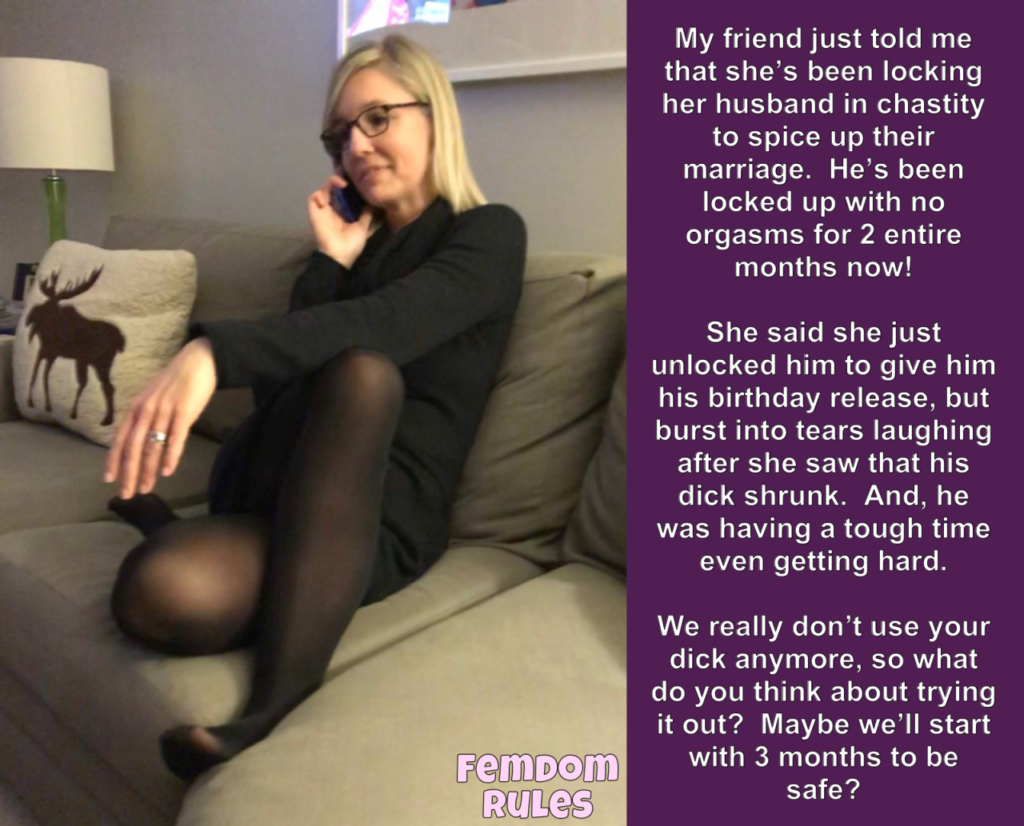 While this dynamic can work for some couples, it's important to note that it's not for everyone. It is crucial that both partners are on board with this type of relationship before entering into it.
Some couples find that setting specific limits or boundaries can help them navigate this level of FLR. For example, they may agree on certain rules around sexual activities or emotional attachment outside the relationship.
Femdom come in different levels and require different degrees of trust and communication between partners. Couples must be honest about what they are comfortable with and set boundaries accordingly to ensure a healthy and fulfilling relationship dynamic.
Misconceptions about Femdom
It's not about domination or abuse
One of the most common misconceptions about female-led relationships is that they are inherently abusive or involve domination. However, this couldn't be further from the truth. Unlike BDSM or other power exchange relationships, Femdom are based on mutual respect and consent, with both partners willingly agreeing to the dynamic.
In an FLR, the woman may take on a more dominant role in certain areas of the relationship, but this does not necessarily involve physical or emotional domination. Instead, it often involves taking charge of decision-making processes and delegating responsibilities within the relationship to create a more harmonious and fulfilling dynamic.
Furthermore, many women who engage in Femdom report feeling empowered and fulfilled by their roles as leaders within their relationships. Rather than being abused or controlled by their partners, they feel respected and valued for their contributions to the partnership.
It's not a one-size-fits-all lifestyle
Another common misconception about Femdom is that they follow a strict set of rules or guidelines. However, every relationship is unique and individualized to suit the needs and preferences of both partners involved. While some couples may choose to have strict protocols in place for decision-making or household chores, others may prefer a more flexible approach based on open communication and negotiation between partners.
Additionally, there are various levels of female-led relationships that couples can choose from depending on their comfort levels and desired level of control within the partnership. It's important for each couple to determine what works best for them as individuals rather than adhering strictly to any preconceived notions of what an FLR should look like.
Both partners must be willing participants
Perhaps one of the most important aspects of an FLR is that it must be consensual between both partners involved. Without mutual agreement and willingness to participate, it is not a true female-led relationship.
In an FLR, both partners have the opportunity to express their needs and desires within the partnership, and work together to create a dynamic that benefits both parties. This includes open communication about boundaries, expectations, desires, and limitations.
Furthermore, while the woman may take on a more dominant role within the relationship, this does not mean that she has complete control over her partner's actions or decisions. Rather, it involves a mutual respect for each other's autonomy and individuality within the context of the relationship.
Ultimately, an FLR is about creating a dynamic that works best for both partners involved. It requires open communication, trust, and mutual respect in order to thrive.
Challenges of Femdom
While Femdom Relationships (Femdom) offer many benefits, they are not without their challenges. These challenges can be both internal to the relationship and external, influenced by societal norms and expectations.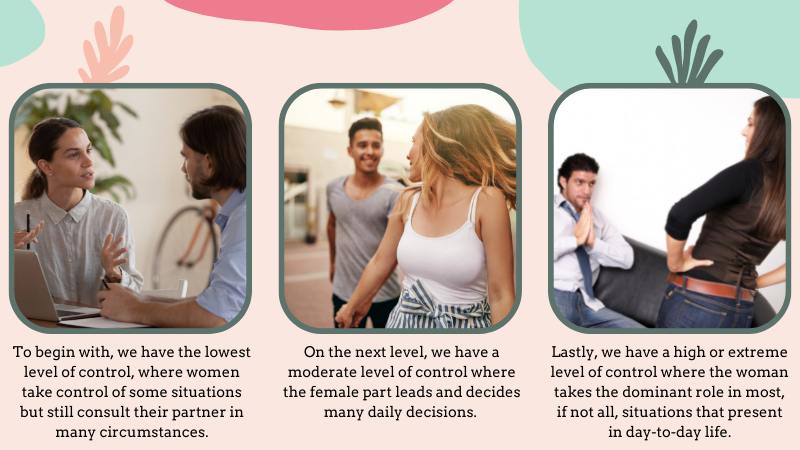 Societal stigma and judgment
One major challenge that those in Femdom face is the societal stigma and judgment that comes with deviating from traditional gender roles. Femdom subvert the patriarchal norm of male dominance in relationships, which can make others uncomfortable or even hostile towards those in these relationships. This can lead to discrimination, social rejection, and even legal consequences in some cases.
Despite this stigma, it's important for those in Femdom to remember that their relationship is valid and healthy as long as it is consensual and mutually beneficial. Seeking support from others who understand the lifestyle through online communities or attending events specifically for those in Femdom can provide a sense of belonging.
Finding compatible partners who are open to the lifestyle
Finding a partner who is open to an FLR lifestyle can be challenging. Many people are socialized to believe that relationships should follow traditional gender roles, making them unwilling or unable to consider an alternative dynamic where the woman takes charge.
Those interested in finding an FLR partner may have more success on dating sites or apps specifically geared towards BDSM or kink communities. It's important to be upfront about one's desires and boundaries from the beginning of any potential relationship.
Example: Navigating Vanilla Dating when Interested in an Femdom Lifestyle
It can be difficult for those interested in an FLR lifestyle to navigate traditional dating spaces without feeling like they have to compromise their desires. However, it's important for individuals looking for a long-term partner to establish their values early on so they don't end up with someone who isn't compatible with them. Even if you begin dating someone who isn't sure about an Femdom lifestyle, talking about it openly and honestly can help you both decide if this is the right dynamic for your relationship.
Balancing power dynamics within the relationship
Femdom require a balance of power and control in the relationship that may be difficult to negotiate at first. It's important for both partners to communicate their needs and boundaries clearly from the beginning of the relationship, and to revisit these conversations periodically as they evolve.
Power dynamics can shift over time as each partner grows and changes, which means being open to renegotiating roles and responsibilities as needed. It's also important for both partners in an FLR to prioritize each other's emotional well-being, rather than solely focusing on one partner's control or dominance.
Example: The Importance of Consent in Femdom
Consent is an essential aspect of any healthy FLR dynamic. Just because a woman takes charge in the relationship doesn't mean she has free rein over her partner's body or actions without their consent. Both partners should agree on what behaviors are acceptable within their dynamic, including sexual activities.
In addition to establishing clear boundaries and expectations around consent, it's important for partners in an FLR to check in with each other regularly throughout their relationship journey. Consent can change over time depending on life circumstances or personal growth, so open communication is key.
Overall, while there are certainly challenges associated with Femdom Relationships (Femdom), those who choose this lifestyle find that the benefits far outweigh any difficulties they may face. By being upfront about desires from the beginning, finding support from others within similar communities, prioritizing communication and consent throughout the relationship journey – individuals can establish healthy Femdom that work best for them!
Resources for those interested in Femdom
Online communities and forums for support and advice
One of the best ways to learn more about Female domination Relationships (Femdom) is to connect with others who are already living this lifestyle. Fortunately, there are several online communities and forums that offer support, advice, and a sense of community for those interested in Femdom. One such community is "Slave Selection" which provides a safe space for people to date and share their experiences about this lifestyle.
Another helpful resource is the "matriarchmatch" website, which offers articles and discussion on all aspects of FLR. In addition to these larger communities, there are also smaller groups online that cater to specific interests within the FLR lifestyle.
For example, some communities focus specifically on male chastity within an FLR context, while others focus on how to introduce your partner to the concept of an Femdom marriage. These niche groups can be especially valuable for individuals who want more targeted support as they navigate their own journey toward an Femdom Relationship.
Books on the topic, such as "The Sexually Dominant Woman" by Lady Green
For those seeking a deeper understanding of Femdom Relationships (Femdom), there are many books available that offer insights into this unique lifestyle. One highly recommended book is "The Sexually Dominant Woman" by Lady Green.
This book explores how women can become confident sexual leaders within their relationships while also maintaining mutual respect with their partners. Other popular books include "She's in Charge: The Journey from Girlfriend to Dominatrix" by Scarlett Steele and "Domme Chronicles: Erotic Tales of Love, Passion & Domination" by Ferns.
Each of these books offers a unique perspective on what it means to be in an FLR and how couples can build trust and intimacy through power exchange. It's worth noting that not all books on Femdom are necessarily positive or accurate portrayals of this lifestyle.
Some books may promote harmful power dynamics or perpetuate myths about BDSM and kink. When choosing a book to read, it's important to research the author and reviews carefully to ensure that the information you are getting is safe, ethical, and respectful of all parties involved.
Conferences and Workshops
In addition to online resources and books, there are also in-person events where you can learn more about Femdom Relationships (Femdom) and connect with others in the community. One such event is "The Loving FLR Weekend," which is an annual retreat for couples who are interested in exploring the FLR lifestyle. The weekend includes workshops on topics such as communication, trust-building, and power exchange within relationships.
Other events include the "FemDom Retreat" hosted by DommeTrips.com which focuses on celebrating female domination while also providing education and networking opportunities. For those interested in male submission within an FLR context, there is "Submissive Men's Group" which offers workshops and discussion groups to explore male submission.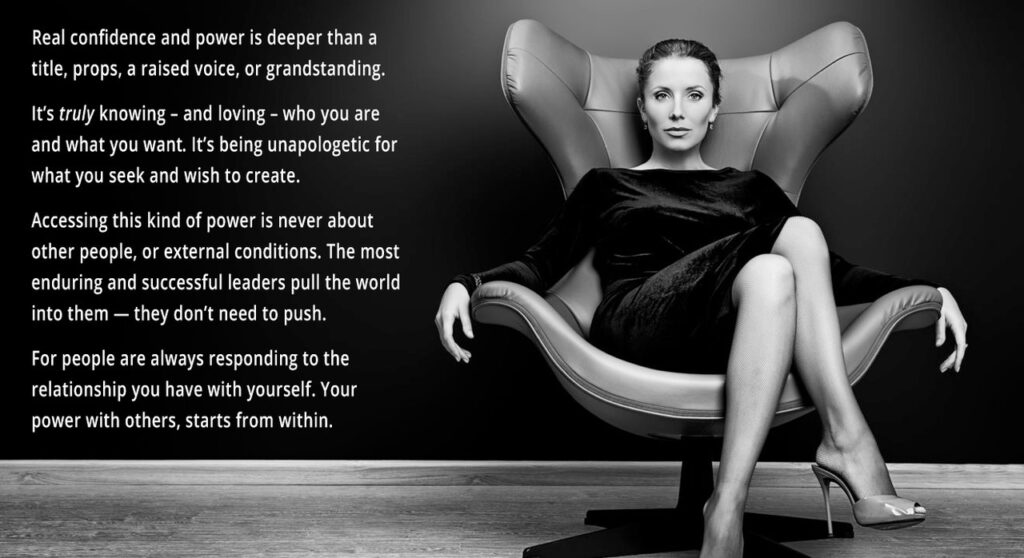 Professional Coaching
For individuals seeking personalized support as they explore Femdom Relationships (Femdom), professional coaching can be a valuable resource. There are many coaches who specialize in working with couples who want to establish an FLR dynamic or individuals who want support as they navigate their own journey toward an FLR. Some popular coaches include Ms. Elle Xombe of elleXombe.com whose approach centers around emotional intelligence development within relationship dynamics; Sensei & Queen Ra of Sensual-Erotic-Intelligence.com whose approach centers around establishing intimate connections through self-awareness practices; or Laura Goodrich of AnchorFitnessCoaching.com whose approach centers around healthy communication practices for lasting fulfillment.
The Importance of Safe Exploration
No matter which resources you choose to explore as you learn more about Femdom Relationships (Femdom), it's important to prioritize the safety and wellbeing of all parties involved. This means taking time to establish clear boundaries, practicing open and honest communication, and seeking support if any issues or concerns arise.
If you or your partner are new to kink or power exchange dynamics, it may be helpful to start slowly with smaller changes and gradually work your way up. Remember that consent is key in any type of sexual or romantic relationship, and that all parties must be willing participants in any FLR dynamic.
Conclusion: Ultimately, the decision to pursue a Femdom Relationship (FLR) is a deeply personal one that will depend on the unique needs and desires of each partner.
But by connecting with online communities, reading books on the topic such as "The Sexually Dominant Woman" by Lady Green, attending conferences/workshops such as "The Loving FLR Weekend," working with professional coaches such as Laura Goodrich or Ms. Elle Xombe of elleXombe.com, individuals can find support and guidance as they explore this unique lifestyle. It's important to prioritize safety and consent above all else when exploring Femdom for the first time.
Conclusion
A Femdom Relationship is a lifestyle where the woman takes charge of the relationship. This concept has evolved over time and has become more accepted in society. Femdom have many benefits, such as increased communication and trust between partners, clear roles and responsibilities in the relationship, greater intimacy and emotional connection, and improved decision-making and problem-solving skills.
Despite some misconceptions about Femdom being linked to domination or abuse, it is important to note that both partners must be willing participants in order for this lifestyle choice to work effectively. There are challenges associated with Femdom such as societal stigma and judgment but there are also available resources including online communities/forums for support & advice; Books on topics like "The Sexually Dominant Woman" by Lady Green.
It's essential to find compatible partners who are open to an FLR lifestyle while balancing power dynamics within your relationship as this can lead towards a successful partnership with its own unique set of advantages & disadvantages. Therefore we encourage couples who feel drawn towards embracing Female-Led Relationships (Femdom) to explore this idea further by discussing their expectations openly with each other & researching available resources before making any major commitments or changes within their current lifestyles.
It should be noted that Femdom are not one size fits all -each couple will have their own unique version depending on what works best for them. Overall, when implemented properly with mutual respect & communication -FLR relationships can strengthen trust levels between partners while further deepening emotional connections leading towards an ultimately fulfilling relationship dynamic.
Read Next: