The Ultimate BDSM Mistress A Submissive Man Lust For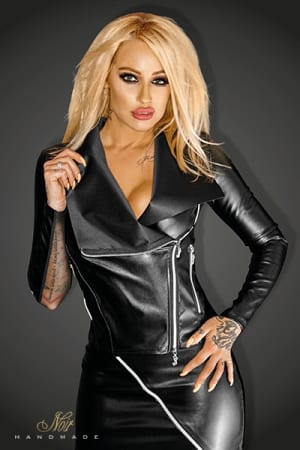 In this series, I will guide you on how to become the ultimate BDSM Mistress. If you are sincerely interested in being the ultimate BDSM mistress, then don't just read the article, follow the tips that are in it. Domination is not one-sided. It is true that your submissive does everything for you but in reality, you are also doing a lot for him too. We often tend to think that the submissive is a man that doesn't assert himself and does everything you tell him to do without question. But that's far from the truth. The best mistresses spend an extraordinary amount of time doing what is necessary to please their submissive. It's just done in a different way.
For example, I like pushing the limits of my fiance (i.e. scat and roman showers). But for these activities to be performed correctly, it takes a lot of training. Just learning how to handle the whip so you can maximize pain without causing irreversible damage to your sub and learning the perfect timing of the whip and knowing when it is really necessary to stop whipping him can take months of training to learn. At the end of the day, if you don't make an effort to learn these things, you won't be the ultimate Mistress.
Appearance Is A Very Important Consideration
Your slave must be overall satisfied and satisfied with you. There are several things to consider in order to satisfy your submissive including your appearance. You probably asked yourself, "What should I wear that will make my submissive man worship me all the time?"
Indeed, appearance for me is the first thing to consider when one embarks on a female-led relationship. Being physically attractive all the time will make you even more desirable to your submissive man. The poor man locked in his chastity cage (if you use one) will always be frustrated. If you are the type of mistress that doesn't use a cock cage he will masturbate thinking of you and you will always be on his mind. And let's be real, what man wants a woman who wears pajamas at home all day long?
Love Yourself For Who You Are
In addition, I'm sure you already noticed the huge amount of fetish clothes online but don't know where to start. No worries, you have a fetishist/lifestyle domme here to show you the ropes. You don't have to be the perfect hottie. If he chose to be with you, he is already physically attracted to you. Don't start doing plastic surgery just to improve your looks.
However, if you decide to do plastic surgery, it's not going to stop him from desiring you. Moreover, if you're a little overweight and he's with you, it's safe to assume he likes how your body looks. Don't think you have to lose a lot of weight just to be more desirable to him. If you feel self-conscious about your weight, get on a diet and exercise plan and join the local gym.
Clothing Accessories For Female Domination
Working out will help you relax and boost your self-confidence. It will also make you physically stronger (very useful when you want to dominate him physically). Exercising regularly will carve your legs, buttocks, and belly. Even if you are not ripped, you will be more toned physically. Not only will you start looking like the ultimate mistress of his dreams but he will be more submissive to you.
I will go into more detail about the clothes and accessories you should wear for him in a different article. But for now, here are some tips to start giving you ideas on what to wear. As I said before there are so many accessories you could be wearing. Most importantly, you need to feel good about what you're wearing. Don't force yourself to wear clothes you don't feel comfortable wearing.
Latex And Leather Pieces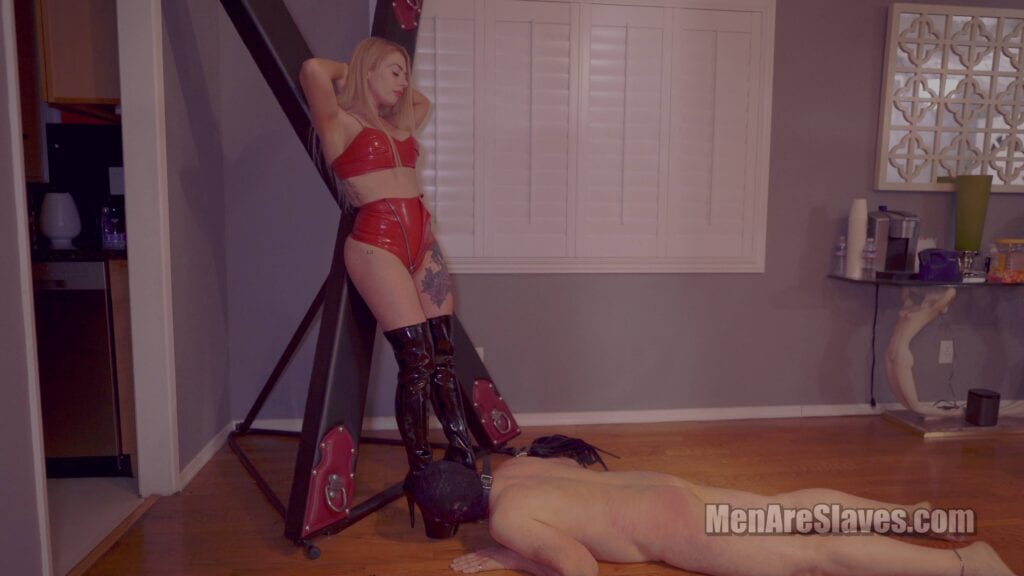 So to begin with, there is the ever-popular latex. It's very beautiful, ultra-sexy, and showcases all your assets. EXCEPT THAT, contrary to what you may think, it doesn't look good on all women. You're going to look like a sausage wearing it if your body is not well proportioned or you're too skinny. Additionally, you will sweat like never before wearing latex and you have to get used to the way it feels on your body.
So if you find wearing latex unpleasant, don't wear it. Nonetheless, you can still try some latex pieces that look great on pretty much anyone: For beginners, I recommend wearing the latex pencil skirt. If you like wearing it often, I can assure you he will be dying to touch you when you wear it. Don't let him and watch how much more he will want you.
Another popular clothing accessory is leather. Leather is the ultimate representation of a dominatrix. No need to wear a leather bodysuit unless you want to, one leather piece is enough. A nice long leather skirt or a dress that you are comfortable wearing is very attractive. Of course, if it's hot, don't wear it.
Heels Belong In A Every Mistress' Wardrobe
Your look must be sexy without being sleazy. Also, heels are an indispensable part of the ultimate Mistress' wardrobe. Not all women know how to walk in heels but if you try to walk in them, you will learn how to walk in them very well. Heels add presence, make your legs look slender, and add to your silhouette. It also gives you a powerful aura when you are around people. Even though heels are uncomfortable, it is in your best interests to wear them.
If you are not used to wearing heels, start with 4 in. heels first and work your way up to taller heels. I started with heels that were barely 4 in, now I can run in 10 in. heels without falling and breaking my ankle. It's all about motivation. How badly do you want to be the ultimate Mistress?
By the way, if you don't want to walk in heels you can use them as an accessory. Ultra-high heels, have a powerful impact if you know how to walk in them but if not, you can wear them while you're sitting. This will make your submissive man crazy over you. Boots are also nice to wear but they are not practical for everyday wear. Boots are more useful to complete your outfit for a session or as a reward for your submissive.
Additional Tips To Accentuate Your Look
Smoky eyes and red lipstick will accentuate the dominatrix look. I personally am not a fan of red lipstick but it is still a must-have for every woman that wants to be the ultimate mistress. As for your hair, keep it long, and don't tie it up in a ponytail. All men prefer long, silky hair. If you want to dye your hair you should stick to black or red shades. These colors will give your outfit a diabolical look.
You should also have long nails. Your hands are one of your main tools for female domination and they must be well-manicured. Nothing better than caressing your sub with the tips of your fingernails. It's also very useful for punishing him, hehehhe!!:)
The final point I want to bring up is that you must feel comfortable with yourself. Don't force yourself to do things you don't want to do or feel comfortable doing. Choose what clothes look best for your body type. Only the best-shaped bodies look good in latex outfits. Make sure you always look your best. If necessary, ask him to paint your nails or iron your clothes. He will be delighted to serve you.