Ultimate Female Domination: A Mental Sport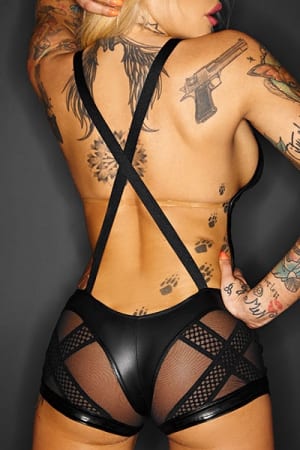 Ultimate female Domination is a true art form. A mental sport that consists of understanding, using, and controlling the mind of your submissive man in order to impose your will on him. Thus, it is necessary to be trained and experienced in the correct form of ultimate female domination. Being observant and caring (yes you have to be caring to your sub) will be the most important aspect of ultimate female domination. Once you've mastered this, you can focus on creating your own style and making an impact on your sub.
First of all, do not copy what others are doing. You won't be happy if you try to copy someone else's style. It's better if you understand the basics of ultimate female domination and adapt your own style. A submissive man seeks novelty as the exception. For example, it doesn't grab his attention if he is online looking for a dominatrix and sees an ad saying, "Dominatrix seeks an obedient slave". You must be compelling enough to grab his attention and maintain it.
Reward Him When He Deserves It
Stay yourself. Female domination is not an attention-seeking activity (a sign of low self-esteem). You must use your strengths and who you are to find your style of ultimate female domination. Naturally strong, dominant women will have a style that I call "traditional" (headstrong woman who takes charge of a situation). For women who are naturally like this, it's easy for them to dominate a man in the bedroom. No matter what happens, you should always be yourself. At the end of the day, he lives to satisfy you, sexually and psychologically and he will be delighted to serve a strict goddess like yourself.
Warning: When I say his opinion doesn't count anymore this doesn't mean "enslavement". You are still in a consensual relationship with him and he is not obligated to do anything beyond his limits. Consent and communication remain priorities.
You have to take care of your submissive and reward him when he deserves it. For example, only allow him to cum once a month, the rest of the time leave him in continuous chastity. Order him to do all the chores in the house. Punish him severely if he doesn't do things your way in a way where you are dominating him (i.e licking your dirty feet, spanking him, and pegging him hard). His punishments should be fast, effective with no pleasure to him, and have a psychological impact on him.
Sensual Ultimate Female Domination
If your sub is your husband, consider the fact that he may get tired of you constantly treating him like an object. Be sweet and tender to him sometimes. Your goal is to have him admire you not resent you and make him question your relationship with you.
Women who are more passive, don't hesitate to be more dominant with their men. Opt for a more sensual way of ultimate female domination. There are many ways you can be more sensual with him and dominate him at the same time. Instead of using fear and punishment as a tool to control him, use seduction and sexuality to make him submit to you. It will drive him crazy just to have the pleasure of touching his femdom goddess.
Sensual domination is more practical for couples because you are using sensuality and light sexuality to dominate them. For sensual domination to work, you must always be on his mind. Always maintain a soft voice and use sexy body language (i.e. hips forward, open shoulders, head held high), small sadistic smiles from time to time are also very useful for dominating him. Have edging sessions with him and don't let him cum unless you want him to cum. You will see he will be aroused all day and be more docile toward you.
Activities To Maintain His Interests
Here are some femdom activities I use on my submissive man in order to stay on his mind constantly:
I consider my urine a divine drink; he drinks it every morning.
He regularly licks my boots.
I often spit in his mouth. Kissing is only when I want to reward him.
I do DIY JOI videos for him to watch while he is wearing a cock cage.
He doesn't penetrate me anymore. Instead, I put on a strapon dildo and penetrate him The mental impact he feels by being pegged by me is very strong.
Every Saturday, he gets a domination session with me (I will detail in another article what is involved in a domination session). On Sundays I become a kind and caring wife, making sure all his needs are met. He deserves it after enduring a week of suffering and sadism caused by me.
I remind him I will punish him with a whip if he doesn't do the household chores or prepare my meals up to my standards (10 lashes minimum).
I crush his meals with my boots and he must eat everything on the ground and on my shoes. He must clean my boots with his tongue after he's done eating.
When he is at work I sext him and give him masturbation instructions for when he is in the bathroom.
My super long nails are the only physical contact he has with me during the week. He licks them and I caress him with them.
Find Your Femdom Style
These are just some examples of femdom activities that I do with my submissive man. You will notice that there are really no restrictions and this is normal. If there is no direct physical contact, your sub will do everything he can to touch you. Increasing his desire to touch me coupled with the part of me that is a  hardcore sadist and I became the dominatrix he always wanted.
In conclusion, stay yourself and find a femdom style that fits your personality. I am very cruel but also sweet at the same time. I am not the strict, sadistic dominatrix all the time because it isn't who I really am. The more true you are to yourself, the easier it will be to impose your will on him.