Femdom Dating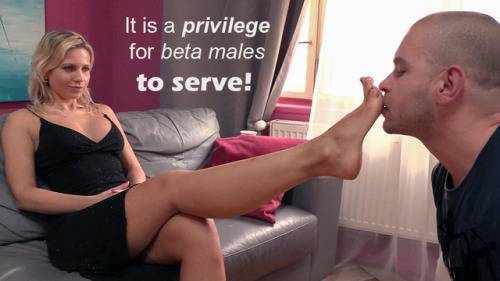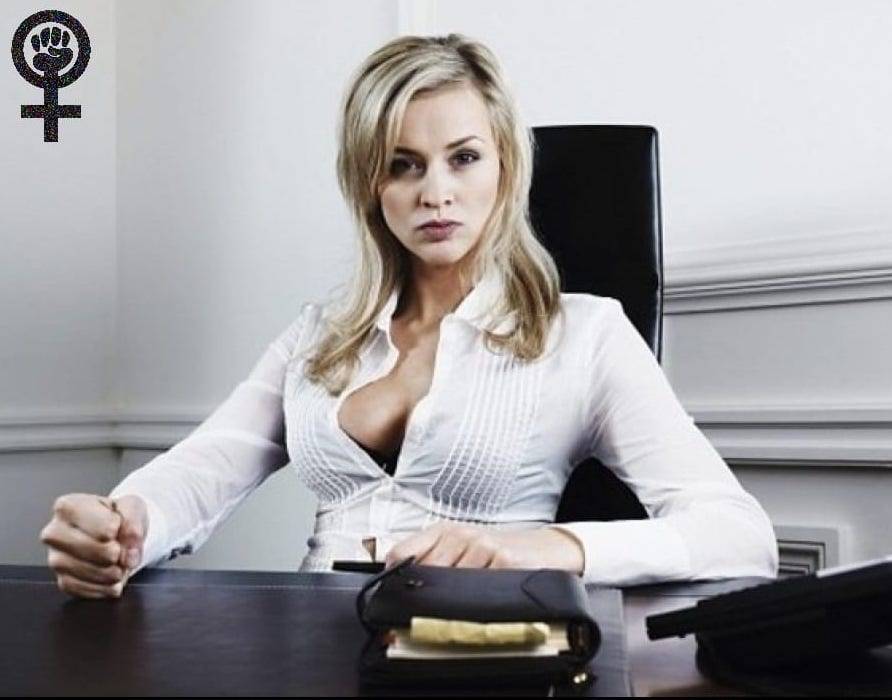 flr07sec08pic10
"I am looking for a submissive assistant"
---
Female Dominance Lifestyle
I was pleased with myself, craving the attention of my Femdom co-worker, Mary, and her approval was a powerful motivator. Then she said, " I want you to put this on and we can play a game." The maid's outfit I looked down, thinking I would find leather pants or a vest or something I'd seen in a porno. But, I was shocked, it looked more like a maid's outfit. I stepped back and re-examined the items, yes it was a maid's outfit, but not like the cheap ones at Halloween. This one was high quality. She saw the look on my face, and said softly, "Seeing you in this will please me more than you could ever imagine, will you do this for me?" I didn't know what to answer. In fact, I had never and did not know what to say. Then, before I could agree or not, she said she would help me. "It could be like a game, a fun game and it really is what Mistress Mary wants, and you want to do what Mistress Mary wants…. right?" When she said Mistress Mary, I felt excited and not sure what to say. So I took a deep breath and said, "Yes-Mistress Mary" She looked up at me smiled and said, "You have pleased your Mistress Mary, and for that, I have a surprise, are you interested?" I wanted to say- Hell yeah!, but I was trying to play her game because, in the end, I was getting mine. She said, "Good!" Her tone changed again. She was more forthright and focused. This Femdom woman ordered, "Sit in this chair!" First time, wearing women's clothes I did as told, without thinking. She handed me a lace silk stocking and told me to put it on this leg. Then, she hit it, not too hard, but enough that I stopped staring at her breast and looked at the stocking. I stuck my foot in the stocking, like I do my socks, and my toe, got stuck. I tried to force it, and she looked down at me and said, "Does Mistress Mary need to dress her boy?" In fact, I can't explain it, but I felt again those butterflies and sweet tingle, when she called me, "Her Boy." I answered, "Yes! Mistress Mary" I was really getting into this. She reached down, deftly rolled up the stockings, into a small donut, and placed it over my toes. She extended my leg and rolled the stocking up my leg. I thought no way that was going to fit, but what I should have said was, what the hell am I doing? But then, I looked down, and she was smoothing the material out. I had never worn women's stockings or any women's clothes before, and I can't explain it but it felt electric and sexy, then my mind went STOP- I am not gay!!! She sensed my change in demeanor, and she said, "Wow, that looks…
Let me start by telling you a little about myself. I am 41 years old and live in a suburb of Dallas. I am 5′ 7″, with blue eyes, a 36D chest, and sexy legs that can really wrap around a guy or girl, depending on my mood. I have blond hair on top and none below. I am a dominant woman and bisexual. I have a regular boyfriend and two girlfriends with whom I enjoy playing. I like having them do things to each other and to me. I also like having them do things when I am not around, just to help them remember that I'm in control of them. This story is about what I do to my boyfriend and what I have him do when he travels. The next time, I will tell you more about what I do with him and my girlfriends when they are here. My boyfriend always away for business! My boyfriend, I'll call him Brian, is a few years older than me. He's overweight, but I've been helping him lose weight. I dominate him when he is with me as well as when he is away. He travels on business several days a month, mostly in the southeast. I used to give him things to do on his trips to keep him thinking of me and to remind him that I am in control of his body when he's not with me as well as when he is. When he left on his trips, I would give him manila envelopes, one for each day that he was gone, telling him what I expected of him each day. He was to email me each night and report what he did and what happened when he did it. What's wrong with this situation you might ask? Easy. I had no way to verify whether he was following my instructions. Sure, when he came home, I could, but not while he was away. In contact with another dominant woman who lives in Atlanta The solution came one day when I was talking with a fellow dominant woman, Susan, online. I've never met her face to face, but we've talked online for several months now. She lives in Atlanta, where my boyfriend goes about once every three months. "Let me help you out," she said. "When will he be here next?" "In a couple of weeks," I answered. "How long will he be here?" I looked at his calendar. He faxes me a copy every day. It's something I insist on. "He'll be there on a Tuesday and flying back out on Friday," I said. "Let's work out something to check on him," she said. We talked back and forth over the next two weeks. Finally, we agreed that she and two girlfriends would check on him. We discussed his limits, my limits, and the instructions I would give him ahead of time. We agreed that I would not tell him…
---
Slave Selection Narratives: Insights from Members
---
A Message From Our Editor
Welcome to Femdoming, a unique space dedicated to exploring, celebrating, and understanding Femdom Lifestyle and Female-Led Relationships (FLR). Our magazine serves as a platform where individuals from all walks of life can share their personal journeys, insights, and experiences in the realm of Femdom dating and relationships.

Born from the heart of the Slave Selection community, our content is authentic, engaging, and reflective of the real-world experiences of our members. We believe that everyone's journey is unique, and through sharing these narratives, we hope to shed light on the diverse facets of FLR, debunking myths, breaking stereotypes, and fostering a community that supports and learns from one another.

Our contributors are Slave Selection members who are living the reality of Femdom Lifestyle every day. They write from their hearts and experiences, offering you a glimpse into their dating adventures, successes, challenges, and lessons learned. Whether you're an experienced participant in the world of Femdom, just starting your journey, or simply curious, you will find real stories here that resonate, inspire, and enlighten.

We understand that embarking on the path of FLR can be a profound and transformational journey, and we're here to provide a supportive space for that exploration. We welcome you to read, engage with, and contribute to our Femdom Magazine – a community-driven platform that celebrates the joys, navigates the challenges, and cherishes the unique beauty of Female-Led Relationships.

Together, we're creating a vibrant, inclusive, and empowering space for all those who believe in the power and potential of FLR. We're delighted to have you join us on this journey.
---