How My Fetish Began So Many Years Ago
My desire to be feminized by a dominant woman started early. I discovered my first fetish when I was very young. My biggest craving comes not from a dominant woman's aroma but from her delicate, luscious, painted lips. My desire started with a simple kiss from a dominant woman. This kiss struck me not just on the cheek where it landed, but in a deeper place that left me lost and euphorically intrigued. Being a child in grade school, I was learning the basics of life and my own individuality. That fateful day that changed my life all started one day when I got on the bus to go to school.
That day was more life-changing than I could have ever imagined. On my route to school, as the busses were getting filled, I was the only one that had a seat to myself. As the bus came to a stop, this girl who was a few years older than me that I had a crush on got on the bus and sat next to me. That day she sat with me and pushed me into the window side of the seat.
When I glanced over her way, I noticed that her lips were colored with plum-colored lipstick. I tried to act like I wasn't looking at her, but she noticed me staring at her. She acted all calm and natural like she didn't see me. I thought to myself that her gears were secretly turning inside her head and she must be thinking of what she should do to catch me drooling over her soft luxurious lips.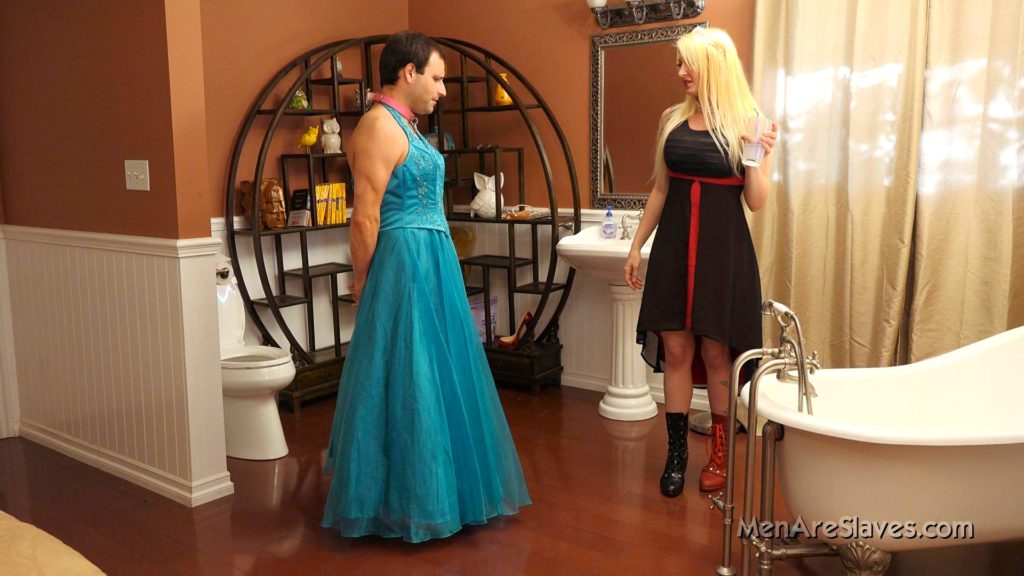 She Kissed Me And Changed My Life Forever
We didn't get far at all down the road before she moved her plan into action. Out of nowhere, she kissed me on the left cheek, catching me off guard. I was stunned and didn't move and instantly felt bashful but extremely aroused. My heart started to beat. Then, she whispered in my ear telling me that there was no way the lipstick would come off for the rest of the day.
It's stuck and nothing would make it come off. My heart was pounding beforehand but now the beat of my heart tripled and I had no clue what to do. Meanwhile, my unmentionables were harder than the shell of the bus. I was so scared and nervous when we got to school. I had to get off the bus and go inside quickly since I was already late for school. There was no time to try to calm myself down so, I just walked right out and went inside the school with my unmentionables as hard as it ever could be.
My Feminization And Lipstick Fetish Grew Stronger As I Grew Older
When I got into the classroom, the teacher noticed it and asked if I had to pee. I didn't understand what she was trying to hint at but we carried on in class as usual. An hour or so passed by and we all had to get up and out of our seats. That's when the teacher noticed it was still the exact same way as it was before. I was taken to the principal's office and sent home because they thought something was wrong with me. Many years passed after that incident. One day a friend asked me if I wanted to hang out after school. Once we were alone hanging out she asked if she could put makeup on me.
As a boy, I was like "Eww, nooooo." But inside I felt the same fire I felt years ago reignite inside of me. She grabs her lipstick and holds me down on the bed. As I felt that smooth ecstasy of the lipstick sliding on my lips I stopped fighting, totally giving her control of me. In the blink of an eye, she had me dressed up like a girl with makeup on showing me off to her mom. Her mom noticed, of course, that my unmentionables were at attention. She chuckled and right then I knew I loved having a dominant woman feminize me. As I grew older my feminization and lipstick fetish grew stronger. I love lipstick that won't come off and secretly wear it at home when no one is looking.