A Sissy Slave's Day to Day life with his Femdom Wife
Well, it's been a while since I updated my life as it has now become more than I've dreamed. I'm still the sissy slave of my Femdom wife and she's loving every minute of it.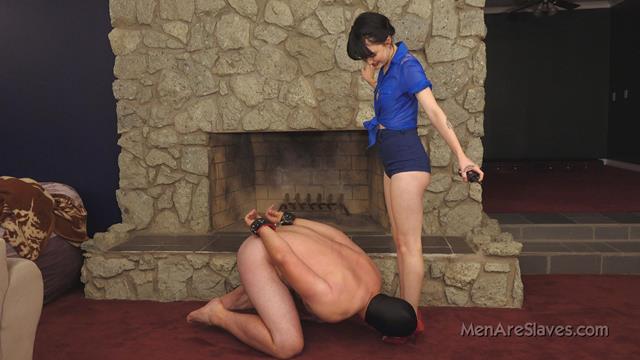 My day starts about 2 hours before she gets up. First thing is shower shave do my hair and makeup.  Then find the outfit of the day that she's laid out already which today it includes a set french maid for the morning chores. After I'm dressed up appropriately.  I must then paint my nails to match. Next I start mistresses breakfast, today it's eggs over easy, buttered bread, 2 slices of bacon and because it's Saturday a mimosa. I then take it up to her in bed gently wake her up and before anything.  I get a full inspection. Today I had a scratch on my toe of my heels. For that, I get 10 spanks and get to polish all her shoes. Next, I run her a bubble bath and clean up the kitchen. While she dresses I stay away and keep busy doing the housework. After she's done I bend over to take my bare ass punishment and she decides a button plug is in order for later so she inserts it. Then I'm instructed to go back upstairs and make the bed clean the bathroom and change into another outfit she's chosen. It's a bikini and heels. With a note saying gone shopping with a friend wear this as you clean the windows outside and wash the car.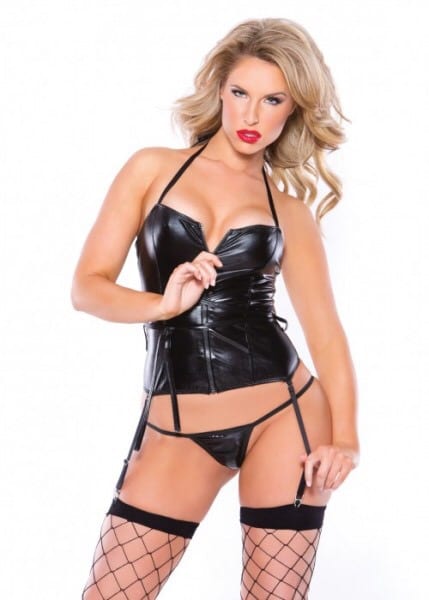 After a few hours, she returns with many bags and tells me some is for me. I carry the bags upstairs of course not looking inside but notice they are heavy. She then asks me to put on all black sissy slave's panties bra skirt top hose and heels and fix my makeup and hair and be sure to put a black bow in it with my collar for dinner.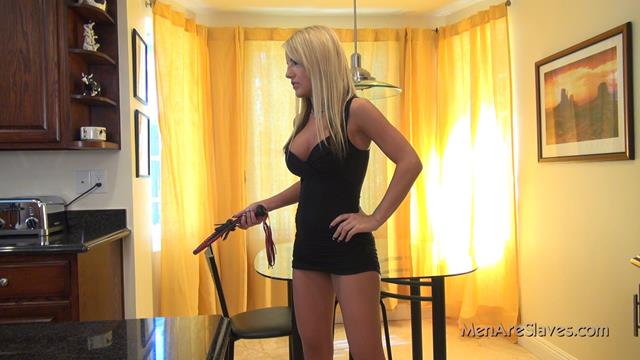 I do as she says and goes back to the kitchen where she told me the menu for the night. So I get started its fish asparagus steamed veggies and very expensive wine. I make it to her specs. As she's sitting down I serve her like she's in a 5 stars restaurant.  Once done she orders me to my knees and demands I eat her out until she's satisfied with pleasure I do. But it gave me a huge bone except the chastity suppressed it to an extremely uncomfortable feeling. After 45 minutes she comes so hard I had to keep her from falling over. Then she has me bend over the table where she cuffs all 4 extremities to a leg so I'm spread open and helpless. I then saw a bag from earlier where she pulls out an 8in pink strap on and pulls my panties down as she rams me over and over slapping my ass, pulling the chain in my collar back to pull me into the strap on with her every thrust forward. Finally, she has had enough and has me clean up after everything. Tuck her in and put on my self nightie and since I was so good today I got to sleep next to her in bed.
By: Sissy slave Kate
This article is a continuance of Tails from a Sissy Slave