BDSM 101!
There are no things in life  that are as misunderstood as BDSM. If you are into it, you are considered as abnormal.
In fact, BDSM is an umbrella term for three categories: bondage and discipline, dominance and submission, and sadism and masochism. They might each sound scary from the outside, but because they rely on a judgement-free zone where communication about your desires and boundaries come first, BDSM can actually be the safest kind of sex you can have.
"It's nice to be let off the hook," Richmond explains. Think about it: Your work schedule, rent payments, and taxes are all set by external forces. BDSM offers a secret garden of freedom to play, experiment, and do exciting kinky things.
If you're thinking about trying BDSM  bookmark this page and learn our 101 before you start.
1. Educate yourself
First of all, BDSM you've seen in film are probably not going to work for you. We recommends reading up on BDSM, go chat online, exchange on forums like Mistress Destiny so that you can figure out what your version of the practice looks like.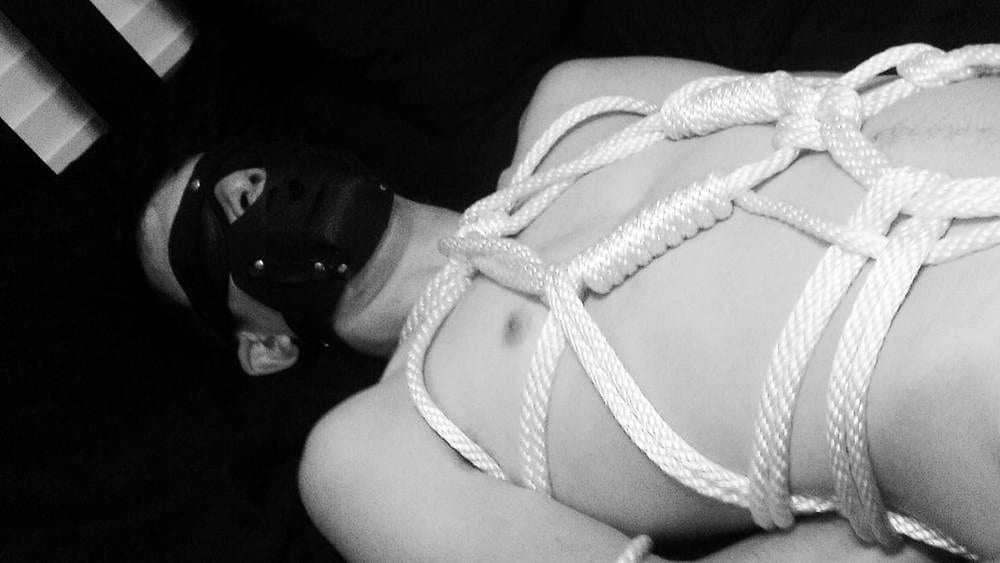 But to get a better grasp on what each of three categories mean, here's a quick description:
Bondage and discipline:
Bondage is a form of sex play that focuses on restraint. Having another person control your pleasure is central here, and it can involve props such as handcuffs, ropes, blindfolds, or a range of restraints.
Discipline is the practice of training a "submissive" to obey, follow rules, or perform certain acts. Discipline is almost always present in the relationship between a Mistress and her submissive.
Dominance and submission: 
This describes the practice of giving power or control (submission) to another who then takes it (dominance). Dominance and submission can be emotional, physical, or both, and the dynamic can be played out in sexual acts—or through acts of being in control/acts of service. For some, the roles are full-time (including outside the bedroom).
Sadism and masochism: The acts of sadism and masochism are performed by people who derive pleasure from pain. The sadist enjoys inflicting pain on someone else, while the masochist enjoys receiving pain. Remember: This is pleasurable and one of the safest forms of sex because of the significant amount of work put into boundary-setting and open communication. Most people who engage in sadism or masochism enjoy a sense of empowerment from enduring something difficult.
2. Talk it out
Sit down with your partner and have an honest conversation about your desires, what turns you on, and what your boundaries are.
Because BDSM typically involves surrendering control, trust and communication is everything. It's extremely important that you're as specific as possible with your partner about what you want and don't want, as they should be with you.
From there, the two of you will be able to better negotiate consent and identify your limits to make sure that you're both comfortable throughout the process.
3. Write it down
BDSM is all about communication, it might be helpful to write down what you and your partner discuss in a contract of sorts. This can be a lot of fun and excitement to write on paper what's your going to do.
This way you'll have something to refer to when you need a refresher on your partner's boundaries. As you get more comfortable with  your BDSM games and want to take it further, you can come back to your contract, renegotiate, and make amendments.
4. Pick a spot
Part of a BDSM game plan is picking a spot to play. That might be a hotel room or just your boring old bedroom. As long as it's a place you feel safe, you're good to go.
5. Safe word
Speaking of safety, if things go too far and you or your partner cross a boundary you didn't anticipate, decide on a word you'll both say (and obviously listen to) if that time comes. You can pick something totally random that you wouldn't normally say in the bedroom, such as "green car" or "trolley".
Once you hear or say the safe word, everything should stop immediately. BDSM only works when it's mutual pleasure for everyone involved—so as soon as it's clear things have pushed too far, game over.
6. Shopping
BDSM is exciting in its own right, but bringing in toys and props can take the fun up. Head to a sex store with your partner and let your imagination run wild. You might load up on restraints, nipple clamps, crops, whips, dildos, paddles, strap-on, anal beads, and/or lube to help you better lean into your agreed-upon roles.
7. Dress up sexy
The same way props and toys can bring out your dominant side or the masochist in you, dressing the part can be just as helpful in setting the scene. For example, if you're the submissive during the experience, you might try a  doggy mask and plug tail to represent your willingness to obey your "Mistress" during the session.
8. Save time for "aftercare."
The conversation you have after the experience is just as much a part of sex as the acts themselves. This conversation, typically called "aftercare," is a chance to debrief by asking your partner about what they enjoyed most and what they were thinking when you, say, lightly spanked them.