Dominatrix definition
"Dominatrix is the feminine word of the Latin word "dominator", which directly translates to "ruler" in English. The dominatrix profession originated in brothels until evolving into an independent category altogether. Non-professional dominatrices are referred to as lifestyle dommes.
There are three types of dominant women
Betchen, author of the book "Magnetic Partners (2014)", explains that there are three categories of dominant women in relationships. The dominatrix, hotwife, and cuckoldress. A pro-dominatrix a.k.a. pro domme is more unique compared to the others. She is separate from the other forms of dominant women due to her professionalism, needing less emotional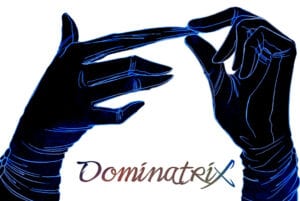 investment in personal relationships than those of the hotwife and cuckoldress. The professional Dominatrix, and lifestyle Dominatrix are still the same type of dominant woman, albeit a difference in boundaries, and perhaps a larger scale of resources and equipment are possible for a specialized professional. It is also more likely for lifestyle dommes to classify themselves as part-time professionals. We recommend our website slave-selection.com, as it focuses on Femdom, as well as clearly stating if the lady is a pro, or otherwise. There are no male dominants on slave-selection.com either, but on a side note – our new website that includes the more abundant male dominants can be found at lebdsm.com.
There are different types of subs
Professional dominatrix do not usually offer sex. But, assuming the lack of professionalism involved with a "lifestyle" – one would assume it would be a bit more likely. Cuckolding comes more from a swinging lifestyle. This will also depend on the role of the male. If the male is a paying client of a professional domme, they can have an infinite number of role-plays with no strings attached – unlike the subjects of a cuckoldress. A "bull" is treated as a cuckoldress's lover,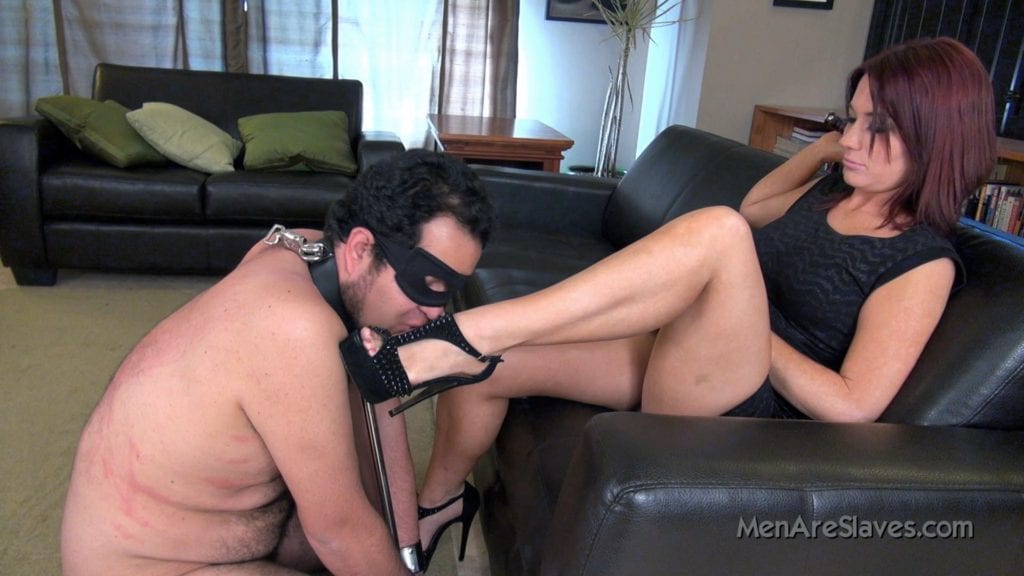 while the cuckold male would retain his submale status with complete loyalty to his queen. A cuckold is likely to take on the role of a traditional domesticated wife, and embrace emasculation, including during sexual acts where the cuckold may be forced to have sex with one of her bulls. The cuckold is typically a house-husband having dinner, and waiting for his wife to return home from having sex with another man. On the wife's return, if the husband has not completed his duties e.g. not keeping his wife stocked up with men, she may punish him by extending the period in a chastity belt, or use corporal punishment.
Other important things to note are that female subs exist as well, and there is an overall agreement, however passive – between all partners of what their roles are among swingers, where there is enough overlap to have other non-monogamous arrangements.
The hot-wife is a more casual version of a cuckoldress. There is no contract, and she is more concerned with getting a greater amount of sex, than quality, and doesn't demand as much from her sub-male partner.
There is no such thing as love without loyalty
As stated by Reik (1944) in the book Masochism in Modern Man, men who demanded punishing behaviour did so to "achieve a sense of victory in defeat". Men and women often have problems with each other as they value each other differently in a utilitarian sense. An example would be in the workplace where more privileged women traditionally retire after pregnancy, and the husband then divorces her, because her loss in sexual attractiveness can no longer compensate for their lack of friendship or mutual respect. Betchen, in his clinical practice, explains that men will punish their wives for refusing to take part in a sexually pro-active or dominant role, to a point that the man will likely cheat.
Typically, femdom is a male's fantasy that is bottled up until a mid-life crisis. The man in this scenario will admit to himself that humiliation is incredibly arousing, and therefore that stereotypical sort of "nice-guy" is, in fact, less as likely to be the defining prerequisite for the evolution of a submale. In addition to this, it's the men demanding of their wives to carry out humiliating acts before any normal sex can begin – leading all the "meaningful relationships" to inevitably fall apart.
It is also well known that many competent businessmen and celebrities seek out pro-dommes and offer very large amounts of cash for their services. After all, it is disputed that the current US president is no exception.
Many professional dominatrices hold graduate degrees
This fact may or may not surprise you, but dommes and sex-workers alike are likely to be educated to a higher standard than your average person – let alone the average male. It is therefore very important to communicate with a dominatrix at a high standard so that you will stand out from the sea of cliches and cringe in their inboxes.
Femdom is an indicator of a reborn secular society
Despite 50 Shades of Grey wreaking havoc on the kink community, Femdom is only on the increase due to higher levels of female infidelity, which is in addition to male infidelity. There is a political conspiracy theory that this is due to the average male testosterone levels decreasing, combined with the fact that males are more accepting of female infidelity than even only two decades ago. Regardless of one's opinion on infidelity, promiscuous femdom culture can be also witnessed in non-monotheistic religious history including the Mesopotamians and Hindus of over 4000 years ago – proving femdom is more than just an afterthought of a fetish exported from a creative sex worker in a brothel. There are also ancient murals in Pompeii showing femdom in action where women had real actual sex slaves. They even had chastity belts back then which were referred to as "thecas"! It was only between 1600-1900 that femdom slipped into obscurity, but it could not be eradicated from the London brothels. Today, a device known as the Berkley Horse was devised by a wealthy and successful sex worker called Theresa Berkley, who worked in a London brothel in 1828. It was at this time i.e. the end of the secular age, where things like flogging and spanking grew in popularity. Non-secular society – in our case coming from a patriarchal industrial age, brought us extra humiliation from just the mere idea of corporal punishment, hence modern BDSM as we know it.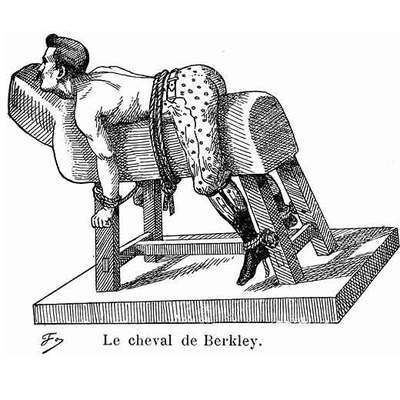 Even in popular culture, people no longer look twice at black leather catsuits on female motorcyclists, let alone Catwoman in children's comics. According to both dommes and subs, understanding femdom is the gateway to becoming a true individual – male or female.
Haters gonna hate
The main enemy of femdom comes unsurprisingly from patriarchal politics. To mask the true fact that femdom drastically strengthens or breaks vanilla relationships, hypocritical politicians will tend to project a belief that there is an institutional emasculation implied from a "deregulation of the sexual marketplace" going on within society, and that "girl power" combined with articles like this only contribute towards it. Dear reader, if you see something annoy a certain group, you have likely seen something exposed and validated… A lack of familiarity is unsettling for anyone, but there is no ethical bias in dominance of a submissive, nor submission to a dominant. It is simply that inner confidence that politicians exploit in people that is stealing your chance of having any liberty and romantic success. It is also important to note that the narrative they project, contradicts the fact that most femdom relationships are initiated by males, and most D/s activity involves male-doms. Femdom is still coming out of hibernation, so expect to hear more women in charge at the workplace, in politics, and at home.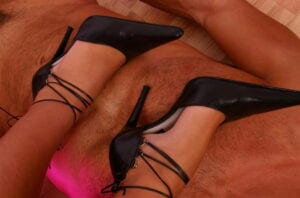 Mummy issues
There are many causes for submissive males. According to Betchen (2014), men who wanted sexual humiliation came from a background where they were especially close to their mothers, meanwhile, a sense of guilt was created from the idea that they stole their mothers' attention away from their fathers – especially as they stole the "man of the house" position as well. Contrary to harnessing an erotic image of being "man of the house", it led to guilt as they got older, where new wives or partners would be given back to the "real men" who supposedly had women stolen away from them.
BDSM sites are full of fakes
Most modern dating sites are riddled with scam artists, but on our very own slave-selection.com, women are the ones who freely write first and also have set a much higher standard for behaviour upon making contact – requiring proper etiquette and respect. As stated on slave-selection.com: "A submissive man can only talk to you if you've added him to your favorites. He has the option to view your profile, worship you and send you a message, but you have to approve these worships in order for him to initiate contact. How's that for girl power?"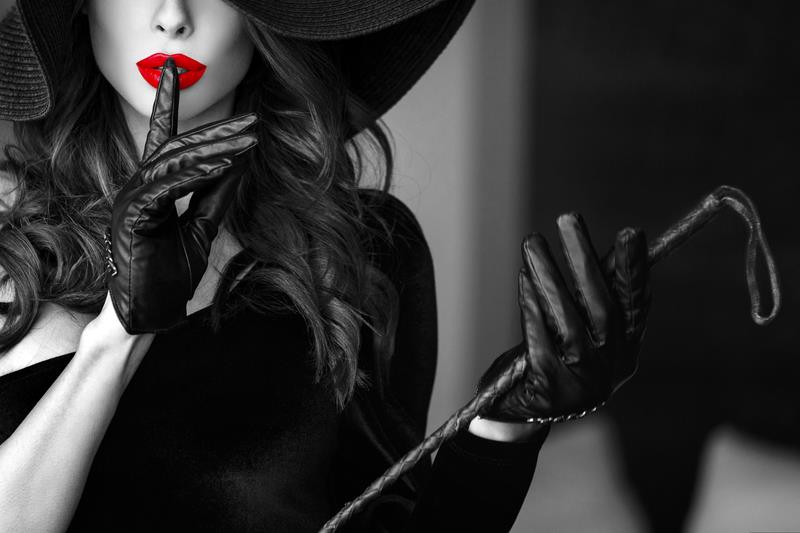 Beware of the fetish or kink community…
Do not stress about not being part of the "kink community" a.k.a. middle-aged swingers. It is somewhat of a double-edged sword to femdom's survival, because like meeting people in vanilla relationships, there are events and parties… However, with parties, there is a large threshold of people, and there will be meritocratic, fascistic and regulated licensed corruption in politics e.g. from that one who is "the life of the party". There will also be an unproductive amount of male attention on women where the problem is that women get overwhelmed and wall of any male attention for the rest of their 20s by weeding out "creeps", except unfortunately there will still be covertly and successful narcissistic men with their cockroach methods. Slave-selection.com and girl-power is designed to avoid this sort of apocalypse from happening: –
"Any woman who's dated online has probably longed for a better way to weed out the creeps. The idea for this site was originated in France, after two friends grew tired of hearing women complaining about how uncomfortable online dating could be. The site which launched in 2012 in Europe is now in the US, seeking to help put women in the driver's seat of online dating."