How I became a submissive cuckold
Do you remember how we met? It happened at an evening party in a London club. Never forget that night. Oh, how you danced! I swear, even then I was ready to fall at your feet. Colorful lasers, skillful DJs, booze and a sea of ​​good mood. From the first minutes, I fell in love with your luxurious black hair, in the depths of which I wanted to stay. In your waist, carved according to the magnificent sketch of the goddesses. In a chic ass, the look of which excited all men. Slender legs that overshadowed all the luxury that exists in the world.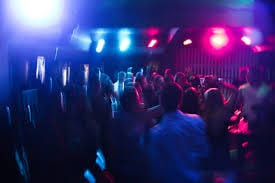 I settled at the bar, unable to take my eyes off you. The girls came up, they wanted to meet, but I did not pay attention to them. That night, you and only you, was my dream.
I dreamed of kissing the floor of a Sadistic Mistress, in places where the soles of Your luxurious patent-leather shoes stepped.
Don't remember what alcohol the bartender poured for me. I gave him so many tips that he could pour half a bar into my glass. Yes, I had a lot of money. I don't boast, because it's not serious to brag, and a person who is waiting for a car with a security guard near the exit cannot be frivolous by definition.
I racked my hop into my head. How to start a conversation. And as in the morning, caress the sweet body of the tigress on the soft sheets of her bed. Banalities came to mind. But I knew, such as You would not tolerate simple acts. The thought that you would turn away fastidiously has chilled my soul.
And I made up my mind.
Earn what you want
The night was in full swing. I went up to the club manager's office and laid out a certain amount on the table in order to become a waiter in the next hour.
In an elegant vest and trousers, I went up to you and offered to sit at a scarce table for free. Then you smiled for the first time and, having suspected your luxurious friends, accepted the offer. I was delighted! On plush sofas, surrounded by dark curtains You looked great. Your friends wanted to find out who the generous gentleman who ordered to look after the ladies. But I said that this secret will be revealed only at the end of the party. Clumsily handling a slippery tray along the route table-bar-bar-table, I ran like an obedient servant. Hops vanished.
Those who understood what was happening laughed, because even with a tenth of that stubbornness, I could get almost any girl from this club to bed.
But I was adamant. The pearly sheen of your white leggings grabbed me.
You guessed right away, I'm not a waiter. I remember how your eyes flashed. You decided for yourself – this man is worth something. However, she was not looking for a husband. Family life you dreamed of in nightmares. You were in your last year at university, already had serious ambitions, a born careerist. Oh yes, such women love power. They love to subordinate. And they will never miss their chance. I say "Woman" because, despite your youth, You were just a Woman and not some silly girl there …
I was a great chance for you. A guy who can be fucked, thrown away and forgotten. Good friends told hundreds of stories read in magazines, as especially active in life, who went by selfish bitch, got everything they wanted. These journal stories, with the hand of a young, and sometimes not very, bitch, were accompanied by funny articles with instructions on how to put a man on his knees.
You figured out how much I can cost, for just one watch for twenty thousand dollars, which were peeping out from under a cheap waiter's shirt.
You acted very competently by sending your friends in a taxi. I threw off my stupid uniform, threw on a jacket from Armani and near the entrance we were met by a Cadillac with a personal driver.
In the back seat, we chatted about all kinds of nonsense. You turned out to be a girl with a high IQ. And I'm crazy about these, was always turned on smart and pretty.
I told the bodyguard to lead us to me, but You offered to go to your place. It was a surprise, but I did not argue. How can you argue? The smell of your hair and the flickering lights of night London circled my head.
In your two-room apartment on the third floor, an undisguised mess reigned. This can only be found among bachelors. Oh yes, you were a slut in everyday life. But she watched herself perfectly. The shelf in front of the mirror, where varnishes, creams, and everything else showed off, was the only place in the house where harmony reigned. Although later I learned about one more thing – the closet where your clothes and shoes were stored, there was also a complete order.
You offered tea, but the mugs in a pile of dirty dishes were wet in the sink. I continued to be a gentleman and started washing dishes. You sat behind me and I felt Your smile. That's right because you saw a man in "his place." In your understanding, a woman should not be a kitchen slave – a man should be a slave and a submissive cockold!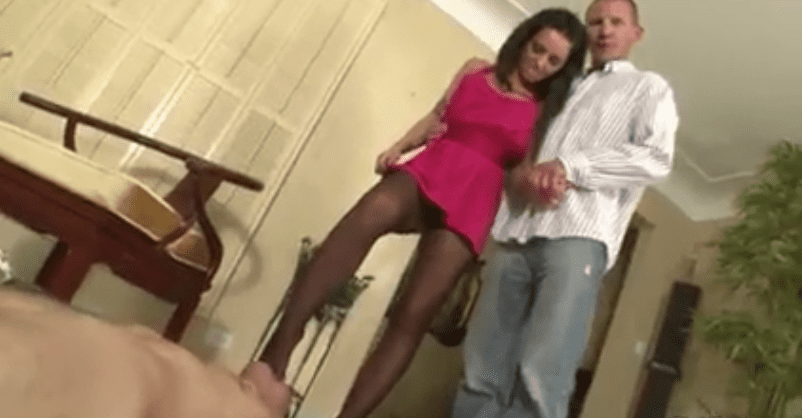 A table, hot mugs of tea and Your dark eyes opposite. God, how beautiful you are! You are a panther. Your tanned skin is like milk chocolate. Your hair is so black that it gives off a blue. You're all so smooth and shiny, like a new gadget that you want to lick. Nipples stuck out from under the red T-shirts. Light leggings tightly encircled the legs. I flew in the seventh heaven with happiness.
You talked about something, but I only heard purrs. You smiled at my distraction. And I realized – I'm on the hook.
You got up, ordered me to get up. It is ordered and in tone typical of the commanders.
Your thin fingers took me by the hair. It was rude but sweet. You stared at me with your slanting eyes and smiled boldly. You wanted to know how I would react – I reacted malleably. The first test was passed. Then You pulled off my pants, and Your fingers rushed to the penis. I have never met such initiative girls. You knew what a man wanted, you could read lascivious thoughts. Taking the eggs in a fist, you started to play them. At the same time, she drilled her mysteriously daring look and smiled.
You made me feel like in a different role. Usually, I climbed into the girls in shorts and the menacing gaze of the male, threatened with sexual violence. But now they threatened me. And I felt the sharpness of the moment.
Member rested on the waist. You looked down and licked eagerly. Passing behind me, you unzipped your shirt. Grabbing a dick with your hands, You wriggled the flexibility of a female cat. Your luxurious body was all I wanted. I had many women, but not a single one aroused so much passion in me.
"I want you," whispered me.
– Show how much.
– What I should do?
"Tonight you came up with a clever trick with a waiter." And he received a prize in the form of close communication. Now, if you want to possess my body, think of something else. But do not forget, I am again waiting for extravagance. You'll be banal, you won't get anything.
I knew the game was starting. Game by the rules of others. This has not happened for a long time.
What to do in a small apartment to prove himself in front of a girl? Well, do not jump from the window. I decided, if you are so domineering, to heat up this power. With his pants down, he knelt down and fell at your feet.
– Let me give you a foot massage? I asked. "Your delicious legs are tired and want to be caressed."
You nodded and, stretching out graceful legs, sat down on a stool. I carefully took the soft feet in the palm of my hand and began to massage with maximum tenderness.
But soon you became bored. You got up and went to the window. A Sunday autumn morning woke up on the street.
I crawled to Your feet and hugged just above my knees. You sighed tiredly and crossed your arms … on your chest.
"Do you want me to give you a good idea?" – You asked.
– Sure!
– What is the name of your bodyguard?
– John.
"He's so handsome." I want this bunny.
– I do not understand.
"What don't you understand, silly?" – was your words, peering into the courtyard, where my guard walked. "You want me, and I want that guy."
Fear your desire
You recoiled from the window and squatted down.
"If this boy fucks me now, then I will let you."
… about! – Your smile … The insidious smile of a sadist owner of a submissive cuckold.
Swallowing resentment, I grabbed the phone and after a second my faithful bodyguard stood at the door. You met him with a passionate kiss. He pushed you away in a panic when he saw his boss without pants and on his knees. But I ordered him to obey you.
The submissive cuckold
It was humiliating to watch the other guy climb into the underpants of the one I so desired. It is humiliating at once for two reasons: as a man who is so rudely circled and as a boss whose subordinate ascended a rank higher.
When he put you on a member, I already imagined how today this John would be left without work. It was worthy to look into his eyes, after this it was impossible. This guy has been with me for almost a year. How many times he drove me to different heifers and how many times he witnessed my "relationship". But that morning I became a witness. And the most direct.
He raped you with dignity. There was sperm on the ass and pussy.
You ordered me what I secretly wanted, and at the same time, you were very afraid.
– Work with your tongue! And you John, don't leave, I want you to look.
The lips of your wet pussy bloomed in flower. And honestly, I didn't care that there was someone sperm, I was glad to touch your intimate place. For your charm, "number one", you followed the highest level.
Looking from the bottom up with an obedient gaze, I realized the truth of life: love, at first sight, is nonsense invented by teenagers! Submission at a glance – a reality tested by experience!
John went down into the yard. You lay naked, excited and still hungry. Not every stallion could arrange a woman like You. I deservedly got close and … could not. Thoughts about what I put on, eventually screwed up and forced. I thought that I could not satisfy You better than John did and the potency finally disappeared.
You looked at my shriveled penis and burst out laughing.
– Why lay down? Weak woman! – You cried out. – You can't fuck, start cleaning! Alive!
I opened my mouth. But You so sniffed there so much and giggled merrily.
– If you will be obedient, I let you masturbate like a Submissive cuckold.
I did not know to strangle, or shoot you!
But actions of this order are not for me. I crawled out of bed and went to look for something to do. There were tears in his eyes. It was bitter to realize such a shameful defeat. Although what did I want? This is exactly what
– I was joking. Put on your pants and get out of my apartment.
Some unrealistically strong excitement overtook me. In my sexual fantasies, I sometimes dreamed of Mistress, I even tried a couple of times with call girls. But all that was too staged. Sessions went by anyhow. And agree to get a true thrill from humiliation by paying money, not really it. With my head hanging down, with every hair of my body I experienced the most thrill.
"Hannah," I begged. – Give a chance for another meeting with you!
"Did you like it, bitch?" "You got out of bed and put on a mini." "Are you not afraid that many will have to give up?" By their principles, pride, manhood, in the end? I'm going to twist you, as I have never seen the most scorched henpecked. I'll play as a cat plays with a mouse before curling her head.
You approached me and looked again with your commanding gaze. I tried to endure, but could not and looked downcast. Your elastic breasts requested in your hand, but I was not bold.
"Get out and forget this night like a nightmare," you whispered. – You are handsome, with the money, find an obedient girl and live. You better not mess with me. – She approached her ear and whispered even quieter. "Otherwise, I will tear you to pieces." Your pride will remain at the tip of my heel. You will cease to be a man and will turn into a miserable rag, about which I will wipe my feet.
You uttered every word with sadistic voluptuousness.
– But the worst is not even that. One day I'll play enough and throw you away. Then you will beg, but I will not pay attention. And already no girl can replace you with me. You will suffer until the end of your days. But the past cannot be returned. Biting your elbows, you'll crawl in my wake, and I won't even look in your direction. Go away. Right now! Your life is being decided now.
I fell to my knees and looked up with dog eyes of a submissive cuckold.
– I agree…