Hi, my name is Elise and I want to share with you how I started pegging my boyfriend. We have been doing it now for 5 years now. We love to do it often as part of our BDSM role-playing.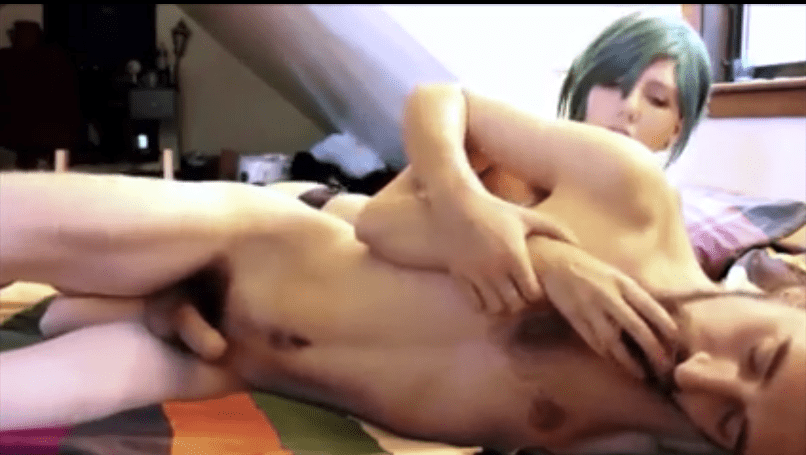 When I met Ryan we had a very vanilla relationship. Some now and then I would give him hints of things I was attracted to and were not too vanilla. We tried them all and we loved them, but there was one more thing I wanted to try with him… Pegging!
I wanted to do it, I really did but I was not sure how he would react to it. Didn't know if he would know what that was and I didn't want him to think less of me or our relationship.
One day we were in a bar drinking tequila and after a couple of hours, we were a little drunk. It gave me the courage I needed to bring the Pegging conversation to the table. He listened to me, his eyes were wide open and he pronounced not a single word.
With his silence; I started feeling uncomfortable, ashamed, and embarrassed, so I stopped talking too. He turned to the bartender and ordered 2 shots of tequila. If that's something you would really want to try, let's give it a shot, he said.
I couldn't stop smiling. We kept drinking and I knew it was not going to be that night but it was going to happen. So I started reading, learning, and watching videos. As soon as I felt ready for our adventure, I went to a sex shop. I bought everything we would need for the occasion.
Our anniversary was coming and I decided it would be the perfect occasion for a new experience. So I planned it all and only gave him a hint that I would be wearing a strap-on that night. It was a Friday, he came home from work around 6 pm. Dinner, wine, candles, music; everything was ready. I asked him to take a shower and to use the bathroom if needed. I think this helped him feel more comfortable. 
Communication and warming your partner up before pegging.
It's important for the person being penetrated to be warmed up. We started with me using my fingers and gloves are great because they make clean-up easy and protect my partner from my nails. When he was ready we moved on to using a small butt plug to continue getting him warmed up. We were never in a hurry, I was making sure he was enjoying every step of the way as much as I was.
Once he was warmed up, I put on the harness with the dildo already attached to it. I was not planning on penetrating him right away but wanted him to see it. I also put the by the side of the bed the lube I bought, water-based and very thick lube is usually a good choice for butt play since it makes penetration easier.
We had to try out different positions because there was a pretty significant height difference between us, so it was just a matter of figuring out what worked best. We found out that his lying on his side with his knees bent and me kneeling with the front of my thighs against the back of his worked really well. In that position, the height difference wasn't an issue, we could look at each other and that gave me an idea of how he was feeling. I would still keep asking him if he was ok if he wanted me to do it harder and deeper or not, and that made him comfortable. Something new to both, and we needed to communicate to learn the right way to do it for both to enjoy it for real.
Every time I did something he liked I could feel all of his muscles squeezing around me. It was really intimate and sexy. My absolute favorite part of it was just watching him enjoy himself, especially because I found it to be a huge turn-on that he's so comfortable with his body despite all the negativity and shame around straight men enjoying anal stimulation.
Fun and more empowering than I expected it to be. I really enjoyed the role reversal and finding new ways to make my partner feel good.