Cuckold Marriage for a Dominant Wife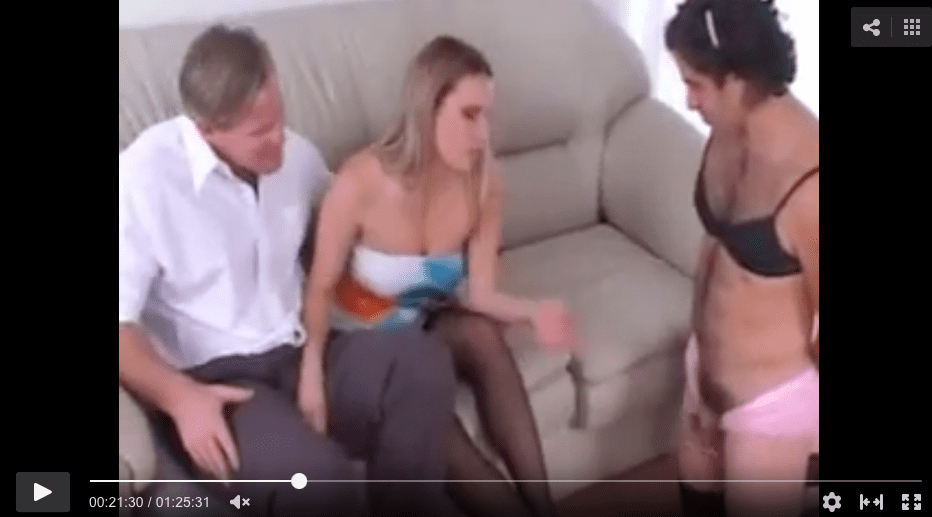 I am in a Femdom cuckold Marriage, my wife has had other men, though she doesn't have a boyfriend at the moment. Whether or not she is seeing someone else, she has decided to totally deny me sex.
It started as part of the cuckolding game. She said she would not have sex with me again until she had another man. Well, it took a few months, and in that time she was true to word and I had no sex with her, apart from licking her pussy and caressing her. Then, when she did have sex with another man, she enjoyed it so much that she decided not to have sex with me afterward anyway. She decided to make it a full year instead. It had started as a Femdom New Year's resolution.

Cuckold hubby humiliation
The year came and went, she had sex with another guy, but never with me. I was amazed she didn't even WANT to! I asked if she missed it with me, and she actually LAUGHED!
She said that she didn't miss it at all, not one tiny drop, and she could have much more satisfying sex with other men. We do still have close bodily contact. We kiss, hug, caress, and I finger her or lick her to orgasm, or use dildos on her.
She does not give me blowjobs (but ALWAYS to lovers!) she says my little dick in her chastity cage just does not inspire her to suck it at all. And obviously no anal sex. SO my sex life consists of licking her pussy and asshole and pleasing her.
She occasionally gives me hand-jobs, but not often. She generally likes me NOT to have an orgasm when we have "sex"– she likes it to be focused on her. When she is satisfied, she rolls over and goes to sleep, or we cuddle some more.
I LOVE it this way!!!! It makes me feel like a real, submissive husband in cuckold marriage, who puts his wife before himself and pleasures her without expecting her to pleasure him. We both love it like this. Just a couple days ago, I looked up at her, seeing her pussy hair and above it her face looking down at me, and it was a beautiful moment. She told me later that she thinks of me more and more as her servant and sex slave, there to pleasure her, and less and less as her sex partner. We are both happy with this arrangement.
Happy Submissive husband
We do talk about it a lot, and I am happy this way. Having "sex" only with my hand or hers when I am lucky. I really enjoy the humiliation and the submission to her.
It has now been more than 2 years, nearly 2 and a half since I have had sex. In a way, I am really proud of this. She tells me that someone with a tiny, useless little dick that either doesn't get hard or when it does cums way too fast (true, all true…), doesn't deserve to ever be in a pussy again. I agree.
Though I am happy, as I say, I still ask her often how long this will last. If I will ever be allowed sex again, and she usually just laughs or says "it will be a LONG, LONG time….."
Basically she plans that I will never have sex again as long as I live. Certainly not with her and certainly with no one else, either, unless my own hand counts!
I really, really enjoy this and am happy that she ended my sex life.
By: tinycock
Korean cuckold story video