Whatever It Takes : the story of a dominant woman 
Patricia sat on the porch, scratching Lance behind the ears. She had a cup of coffee on the armrest of her Adirondack chair, and a mist was rising from the surface of the lake. It was just after sunrise, and the air was just a bit chilly. Ah, coffee! Fresh-ground, fresh-brewed coffee!
She threw a stick across the lawn just to watch Lance chase it. He was off like a flash, grabbing it in his mouth, and bringing it back. He dropped it at her feet.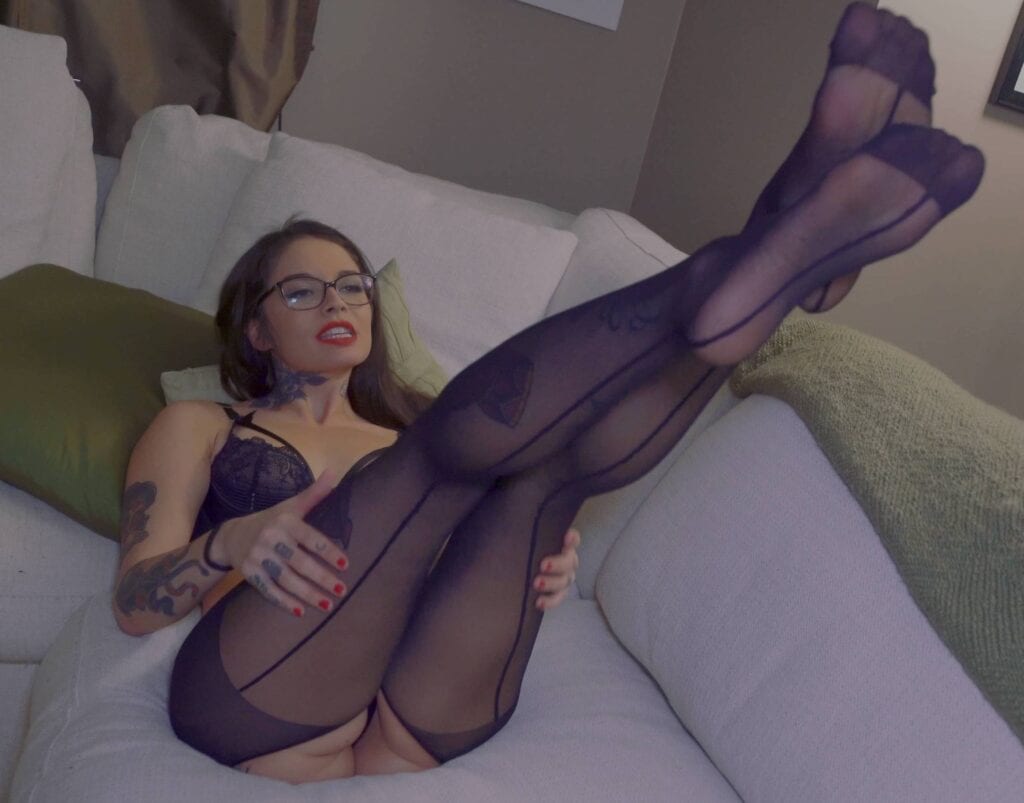 Ah, her feet. She really loved the gold toe rings. And her favorite lover, Jimmy, loved the gold toe rings as much as she did. That's basically how she got them.
"Jimmy, if you like body jewelry on me, then give me your credit card so I can buy more!" Why mince words? Patricia had most often gotten what she wanted using the direct route. . . not always, but usually.
It had taken a bit more to get this home. She married the guy. Which, in direct terms, meant she'd had to negotiate. Not her style, but she was adaptable.
"Whatever it takes," she sometimes said to herself. "Whatever it takes."
She'd always thought of men as handy appliances: food processor, sports car, men, ATMs, microwave oven, Hitachi wand, thermostat. They all fit together very simply. They made her life better. And she was very firmly committed to always improving her situation. It felt good!
When Patricia had gotten into the brokerage business years ago she had absolutely no idea of what the possibilities might be. In that she was lucky — she never had any false illusions to cloud her judgment. At every point in her career she simply looked around, decided what would benefit her, figured out who could help her, and then spent her time working out methods to make others do all the work. Patricia was a "user." She had always been good at that.
Patricia gazed down at her carefully pedicured toenails.
"What do I want today?" she thought. That was always a tough question because she, like most people, had so many folks trying to influence her.
"What do they call that?" she wondered, casting back to one of her undergraduate political science courses. "Oh, yeah! 'False consciousness.'"
She hated it when she found herself wanting something (or assuming she did) just because of a TV commercial or the comment of a girlfriend or something that she'd read in a magazine.
"Screw off, mind-fuckers," she'd mutter. Patricia wanted to dig deep inside herself and find what REALLY turned her on, not what others decided she should want or do or think.
She had risen quickly in the brokerage business. Most of the women she knew at work hated her — not because of anything she'd done to them, but because she was a loner. They resented that she wouldn't hang out with them and Patricia found that incredibly amusing.
Not that Patricia hated women. . . oh, no! In fact, she'd found two women who had not only been professionally helpful but had been incredible fucks. "Quid pro quo," she used to comment with a chuckle. She imagined telling her co-workers that was Latin for "If I do you a favor, you owe me many favors." The idiots would have believed her; that's why she considered them idiots.
The two ladies in question would have understood the joke and ignored it. After all, why not help Patricia if she made their sex lives a bit more interesting.
As for the guys, Patricia managed them much more carefully than the women.
"Guys blab too much!" was Patricia's complaint. She always felt that she had to "have something" on them — a bullet in her gun that could blow their careers to hell. Not that she wanted to pull any triggers. She was well aware she could end up ending her career, too. But still, it never hurt to let men know that she had the POWER.
"Men respect that," she observed. "They respect a woman with power, a Dominant Woman."
And eventually, she moved up the pyramid, leaving broken hearts and worn-out men behind. Patricia liked fucking. She loved wearing her lovers out and discarding them like used Kleenex. She enjoyed using her appliances. It was empowering.
Patricia knew deep inside that she would never be a "one-man" woman. She would compromise just a bit. She would find a man who would go along with her wishes and not be a real pain in the ass. She eventually found one. "My way or the highway! It's your choice." And that's when he proposed to her.
Patricia's mind snapped back to the present. The sun was peeking over the hills and the sound of the geese over the lake echoed between them. The mist was dissipating.
She tossed the stick across the lawn. Lance dashed out to fetch. Just for the heck of it, she pushed the button on Lance's shock collar.
Not a bad choice for a husband — Lance was a good doggie! And his training was coming along nicely.
"Time for another cup of coffee," thought Patricia, with a grin. "And then I have to choose between Lance and my Hitachi."
By: Doc Nolen
Whatever it takes!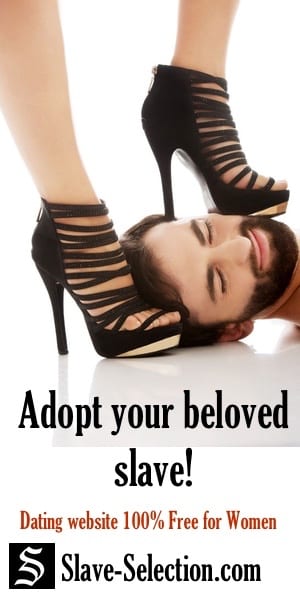 [fblike]