Well, My Bondage Fetish was no secret anymore. Liza knew it and I asked her to keep it between us. Funny thing is she got excited and now every time we were together she wanted to tie me up. If it was not a rope, it was
handcuffs
or even shirts. She simply enjoyed seeing me getting hard for no reason.
The worst thing was that she would leave me hard and that was it, until one day. We went out to a party and we left early to get home. I didn't know her parents weren't there, but she knew. We went to her room to watch some videos and all of a sudden she started getting undressed.
I was in shock, I had never had sex before and it seemed that it would happen that night. I watched her getting undressed, she was being playful but also very sexy. Now she was with no shirt and no pants, only red panties, a matching bra, and
high heels
. She looked stunning, my heartbeats were faster and I was so nervous.
She came to her bed where I was sitting, enjoying the show and kissed me. My hands were loose but I didn't know what to do with them. I started sweating as she started to unbutton my shirt. I helped her take it off as she continued to unzip my pants. Finally, they were gone too, and SURPRISE… my cock was soft as a Chinese noodle.
She stared at it and I felt so embarrassed. I didn't know what was going on. Obviously I was very excited but not hard at all. I wanted to get out of there and hide in a cave for 10 years but she smiled at me in a very sweet way. Kissed me again as she started touching me all over, but still, nothing happened.
Have you ever been with a woman, she asked? No, Liza, I said. Ok, but do you like me at all? Yes Liza, very much!
She stood up, went to her closet and came back with a Bondage rope. As she was tying my hands up I started getting hard. Then tied my hands to the bed and my cock was all of a sudden hard as a rock and dripping. She got completely naked, took my boxers off and sat on my pulsating cock.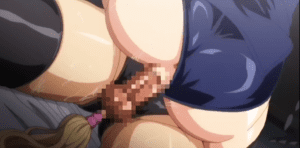 I was in Bondage and she gave me the best ride ever. I didn't last long the first time, but being tied up kept me with an erection, so she rode me again and this time she was pleased as well before I shot again.
We have been together now for 2 years and I still need to be restrained to get hard and have
amazing orgasms
.
Thank God she is so understanding, I feel the luckiest man ever so I always please her any way she chooses.
So yes I am a Bondage Bitch and will always be!