On My Way To Meet Goddess Mistress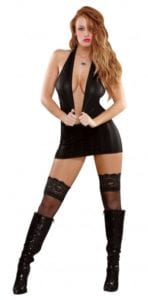 Today is going to be a very exciting day because this will be the first of many meetings between me and my Goddess Mistress I met on Slave Selection. I have never served a Goddess Mistress in my entire life so I do not know what to expect. Upon awakening, I go through my normal morning routine. Step one, I get out of bed, shower, and then go check to see if I have any emails. As I am going through my emails, I come across an email from Mistress Janet saying, "Once you are ready for the day come to my house and we will begin your slave training." Since I have already showered and groomed myself, I grab my car keys and walk out the front door.
As I step into the car and start the engine, my mind starts to go all over the place with thoughts of what is to come in the near future. The car ride to mistress' house will be exactly 1 hour so I have plenty of time to prepare myself mentally for the upcoming events.
What seemed to be the longest hour of my life finally comes to an end as I approach my final destination. Goddess Mistress came out to greet me as soon as I pulled into her driveway. She introduced herself,
"Hello my name is Mistress Janet and I'm assuming you are my new servant."
I reply with
"Yes, I am your new servant and it's an honor to finally meet you."
Kiss My Boots!
After introducing herself to me she tells me to follow her and walk to the front of her house. Once we reached the front of the house she says to me,
"Take off all of your clothes and crawl into the home on all fours."
For me, this was a very interesting command but since I am the submissive I follow her orders. Once I crawl into the house, I notice that she likes to keep things nice and clean. As I am observing the little details about the house, Goddess Mistress looks down and commands me to kiss her boots.
"Every time you walk into my home you will strip and kiss my boots to greet me properly. Do you understand my slave?"
I reply
" Yes I do fully understand Mistress Janet".
After I say that she walks into the next room and commands me to follow her.
The room I am crawling into is quite dark but once she turns on the lights all I see is the cage that awaits my presence.
"Slave, this is where you will be living for the rest of your life while I'm away attending events or parties with my friends. Do you understand?"
"Yes, Mistress I do understand."
She orders me to crawl into the kennel and kneel.
I enter the kennel and she closes the door and says,
"Today I'm feeling pretty exhausted so I am going to sleep for the rest of day and you will have to stay in there for the rest of the evening until I feel like letting you out."
As she locks the door to the kennel, I finally realize my true fate which is to be her pet dog and never leave her sight.