Tips on How to Behave on Slave Selection to Find your Mistress
The question of the hour is, How as a submissive should you behave on the Slave Selection dating site? Gentlemen, never forget that on Slave Selection you address domineering women !!! These domineering women have many men at their feet and were spoiled for they have many choices.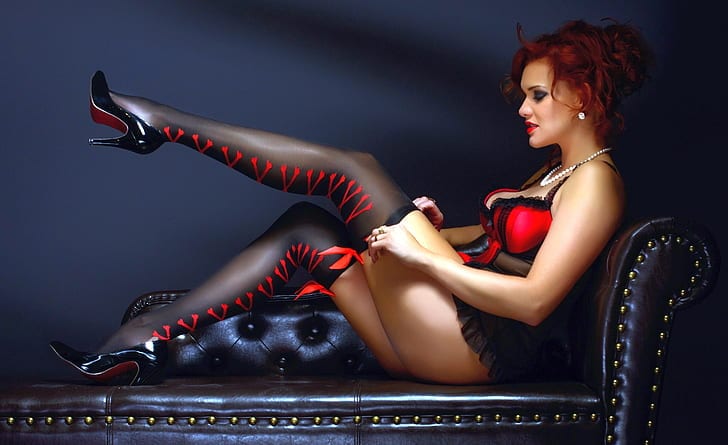 Before thinking about your indulgences or BDSM fantasies, you have to successfully attract their attention and then to seduce them first.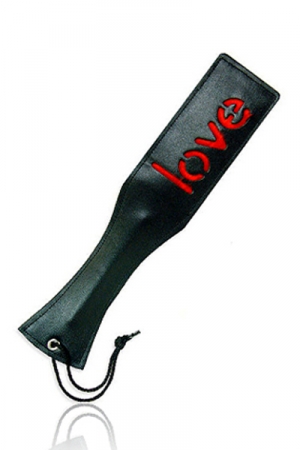 However, if you are a true subject, you should know that every man should be friendly with a woman and listen to the lists of her pleasures and desires. It is a basic principle. The domineering woman requires much from their partner's with total submission.
For those who are not ready to engage in this type of relationship or are just impostors, go on your way !!! You have no chance in seducing a Dominant Lady.
For all others, novice and experienced subjects, here are some tips to complete your profile to SLAVE SELECTION.
Your profile on a dating site is the first impression that will DOMINA base you off of. It is from this profile that she will decide to contact you or not.
This is sort of like a resume.
To be taken seriously and give a good impression, you must:
Choose the correct username,
The choice of username can say a lot about you.This is not a name you have inherited or given name chosen by your parents. It is you who choose to identify as through your nickname.
You must absolutely avoid vulgar nicknames, stupid, arrogant, incomprehensible, annoying or repetitive.
If you cant come up with any ideas, just keep it simple.
Be careful with the spelling and syntax,
A good subject must be respectful and courteous to women. He must take the time to read and correct misspellings. And above all, you must not forget that there is a accent on the I for MISTRESS for a reason it is all about her needs.
Do not just write your profile text as fast as possible. Mistress' will pick up on your eagerness through your text.
You must be very careful about how you write your presentation and your answers. You must choose carefully how you say "hello" or "good evening".
I advise you to use the word "Madame" to contact a woman domineering at first contact. This is the most appropriate term as the Domina has not given specific instructions on what she wants to be called by her subjects.
Then the capital is essential to the "Mrs." or "Mistress" and other names Domina ask you to use for pleasure.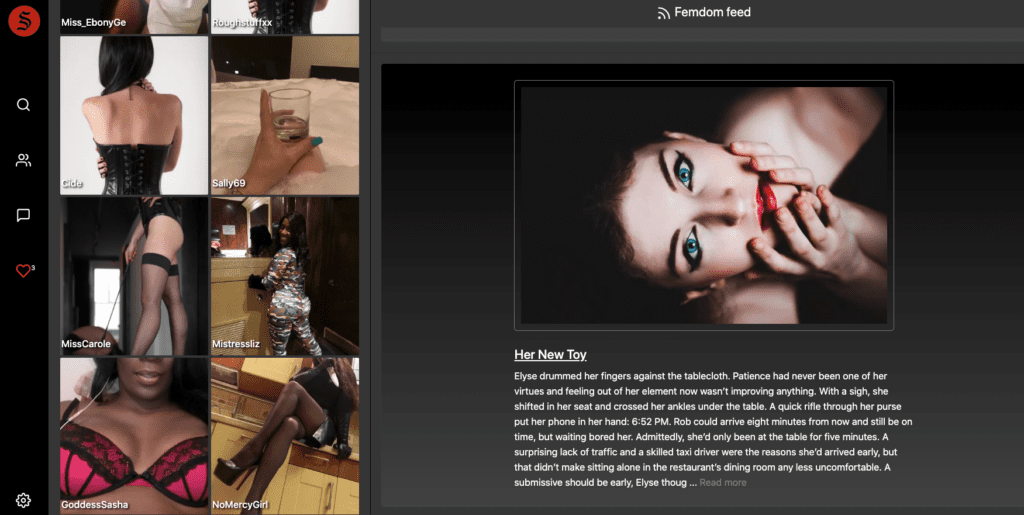 Photography; You must be very careful as to what photos you chose to display on your profile.
Avoid photographs that present your behind with a plug or your male attributes. A domineering woman needs to be seduced and she hates vulgarity. If you're muscular, you can put a picture of your naked torso but make sure that it is still tasteful.
Seduction involves the suggestion and the desire to discover more. You can then reveal body and soul, if that is the wish of the dominatrix who has chosen you as a slave. Choose wisely for your attire in photographs. Domineering women love men who treat their resistance with elegance.
Do not show impatience and avoid having mood swings
Domineering women are in high demand. Do not be impatient or frustrated if a Woman does not respond as quickly as you would like. A true subject accepts waiting and does not harass a Woman by sending her endless messages till her trust us her mailbox is already full of it.
The subject of your message is very important it must be kind as well as make her curious enough to take the time to read it. If you are really dedicated to finding a mistress you must be available at all times to her. So be prepared.
Accept rejection; If a Mistress is not interested RESPECT her do not bombard her with additional messages. Move on to the next one.
The aggressiveness of some mistress' when denying slaves can sometimes be uplifting. You must accept that you refuse to be dominant and are submissive.  Obviously a man unable to bear this tiny frustration is all the more unable to suffer more. This is not a real subject. The dominant women will test the men who contact them and thus confront the impostors very quickly.
It is better to accept the refusal, request permission to try sometime to greet the lady. If she agrees, you may have won the friendship, at least respect her for this as she is showing you respect as well.  And sometimes it's known to happen, that on reflection, the lady can get closer to you and reconsider her original decision.
If you want to reply to an ad, you must read it very carefully and try to guess what the dominatrix is looking for in a slave.
If you are lucky a dominatrix will be ​​interested in you, do not take any initiative, and not ask questions without having the authorization from her first.
This is what will set the rules and conditions for your future exchanges and for the follow-up to your relationship.
I can not guarantee you a Dominatrix will be  ​​interested in you once you have posted your profile. However, if you are a true slave and you respect the basic rules that I just mentioned, I think you should be able to meet a dominatrix who agrees to take you on as her slave. You must remember to be patient and honest in your approach. Good luck!