Find your chastity teasing slave
Chastity Teasing partners are easy to find with Slave Selection. Go to Slave Selection create your keyholder profile with some sexy pics and subscribe to "Chastity Tease & Denial" group.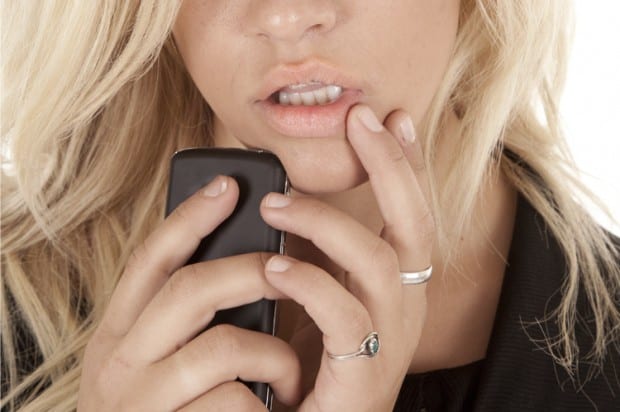 Locking Him Up
Even if you know when you're going to let him out of his chastity cage, never tell your slave. It's better if he has no idea. Of course, you can't leave him in chastity forever, but if he's constantly wondering when you're going to release him he'll be better behaved, more attentive, and totally aroused.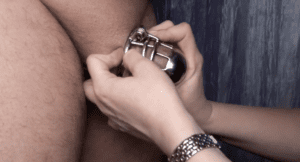 Before locking him up, start by tying and arousing him. A little kissing or lap grinding and soon enough he's got a throbbing erection. Then inform him he's going to be locked up. Put ice on his cock and Once it deflates just slip the device on him, lock it, and put the key around your neck. untie him.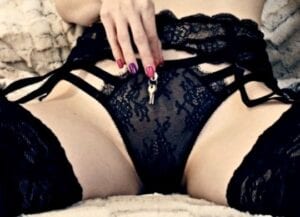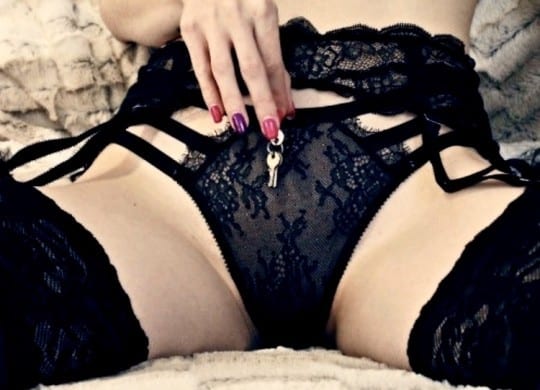 You should arouse him as soon as he's locked, too. Only this time he can't get hard. Instead, he feels the dull ache of his cock trying in vain to get erect in the sheath that engulfs it.
Once He's Locked Up in his Chastity cage
This is where the real fun begins because there are so many things you can do to have fun with your slave once his cock is locked in its chastity device. The basic idea is very simple: You want him aroused as often as possible. It might seem cruel to you, but remember, he wants to be teased and aroused and denied orgasm, even if he complains.
Spanking and chastity extension are always classics, but keyholders, don't be afraid to get creative with your punishments! Perhaps each rule he breaks leaves your man wearing one less article of clothing. Or he pays for his bad behavior by servicing you in the way that pleases you most. You're the keyholder – control is yours!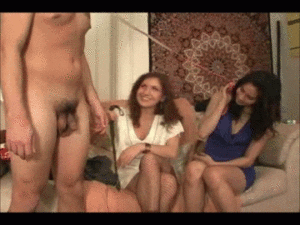 Reward-based rules are a great way to make sure both partners are getting what they want and need out of the relationship. The keyholder sets rules based on what they desire and grants the desires of the caged partner when they are fulfilled. Thoughtful and sexy!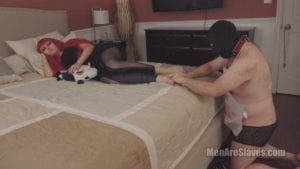 There are lots of wonderful ways to tease him. Ultimately, you're the best judge of what's going to arouse him most since you should know your slave's particular desires better than anyone.
* Walk around in your underwear or naked
* When you go out with him Wear very sexy clothes
* Talk about his situation. Drop mentions of his locked cock into casual conversations around the home. "Oh, honey, I bet you want to come so badly right now. Too bad, you can't."
* Alternate those moments of teasing talk with periods where you don't bring up chastity or his cock cage at all. Keep his key close and visible, but don't talk about it. This will be utter torment for him, especially as that lock on his cock keeps him constantly aware even as you pretend nothing unusual is up.
* Have your caged partner wear sexy clothes. Pick out an outfit for him – perhaps tight pants and no undergarments to emphasize the feeling of his cage against his skin even further. If he's into the sissy scene, select "feminine" clothing such as silk panties, garters, and stockings – maybe even under his work clothes!
* Lots more kissing –  His cock is going to ache because it can't get hard, he loves to kiss.
* More physical contact – Initiate lots of physical contacts.
* Go shopping for a sex toy together, such as a vibrator or strap-on. Have him use it on you, watching you having orgasm after orgasm while his own cock remains on edge and unable to release.
* Make him worship your body – This is an absolute must when he's locked up. He craves your body. He craves you. Have him worship it. Have him kiss you all over. Have him give you a massage. Make sure he goes down on you a lot. The more you cum while he's locked up, the more aroused he'll be.
* Tease and denial handjob – Cuff him to the bedposts. Once his hands are immobilized unlock his cock and tease it. Make sure you don't get too vigorous because he might cum really quickly. Get him hard and then wait until he's soft again and lock him up.
* Shower with him – Have him wash your body and your hair. Rub your wet nakedness against him. Wash his balls and his cock in the chastity device. Be attentive. Make it an erotic experience for both of you.
* strap-on – pegging your slave while he's in chastity is perfect. Whether that's pegging, fingering, or toys, go for it. You'll have his cock dripping precum like crazy before you know it.
* Your personal form of teasing – You should know better than anyone how to arouse your slave. Use it.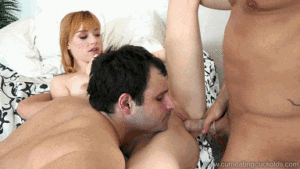 Cuckolding & Chastity
Cuckolding him while he's locked up is the ultimate form of teasing. If you have a date, tease him via text or send pictures if you're feeling bold. He will ache in the chastity device.
If your cuckold slave is permitted to watch, then put him in chastity the next time you get fucked with him in the room. You'll be pleasantly surprised at how crazily aroused he is. If you've ever wanted to push his boundaries and have him explore new avenues (fluffing your bull/boyfriend, cleanup, etc) pushing him towards them while he's locked up is a good way to go.
The Big Finish: Orgasms
Of course, eventually, it's time for the caged partner to have an orgasm.
Many men who fantasize about chastity might think about being locked up forever with no end in sight. However, the harsh reality is that after a certain period of time (usually 7-10 days), it gets easier and less arousing and fun. Desire for orgasm tapers off. The caged man doesn't think about orgasms nearly as much as he used to. To put it simply, he doesn't want it so badly any more.
So, keyholders, give your caged men the occasional orgasm. It'll keep them wanting it – and you – just as desperately as they did the day they were first caged.
* Unlock his cock, but don't make that the source of his orgasm. Milk his prostate with a toy while using your fingers to stimulate his nipples and testicles. It'll be just as explosive, but still, leave his cock feeling desperate and neglected when you return it to its cage.
* Take him somewhere (semi) public, such as a secluded part of your backyard or in front of a window, and make him orgasm there. The thought that people might see his uncaged cock finally getting to explode can add to the eroticism of the experience.
* Cum eating. Have the caged partner lick up the product of his release – every last drop. For extra fun, make him do it on his knees and tie his hands behind his back until the task is complete.
Of course, there's also one more kind of orgasm that caged men can enjoy as part of their male chastity relationship – the extra-intense extra-frustrating ruined orgasm. Learn more about ruined orgasms and how to both have and give them here:
We hope these ideas and suggestions will help your bedroom life be spicy, satisfying and full of just the right amounts of teasing, denial and explosive release!
We hope these ideas and suggestions will help your Femdom life be spicy, satisfying and full of just the right amounts of teasing, denial and explosive release!
If you have any questions, don't hesitate to ask in the comments.