BDSM  – The Psychological Interpretation Living the Lifestyle
The acronym BDSM means Bondage, Discipline, Sadism, and Masochism. Those are the words, but what are the ramifications? What happens to a man when he submits to a woman and is owned by her and for all intents and purposes becomes her slave? What happens to the said woman who is now the proud owner of a shiny new slave? How does that make her feel? Often what happens is the pair will end up in a trance-like state during the exchange of power or a domination session. This is called the "subspace" for the slave and the "topspace" for the Dominant (wikipedia).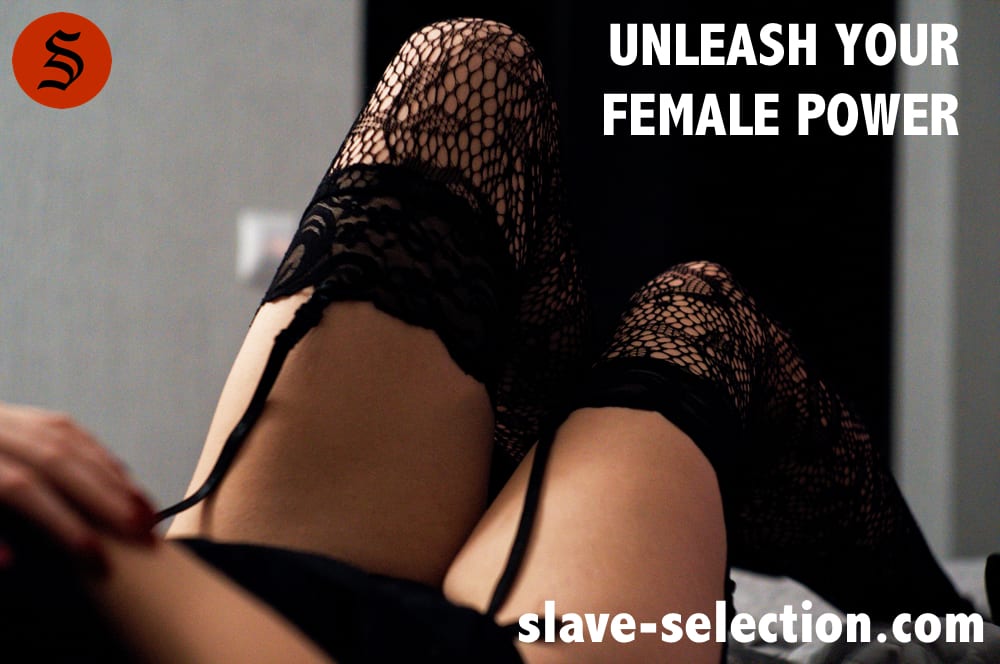 Neurotransmitters:
This happens due to the release of neurotransmitters in the brain creating a "getting high" feeling. Many Dominants refer to these as hypnosis sessions. During these sessions, they (the dominant) are pacifying and subduing their slave or submissive and forcing the exchange of power. I have heard that feeling described as intoxicating, exhilarating, a rush, etc. I have also described it as such in my own life. This essay will serve to examine my own personal feelings, thoughts, mindsets, and understandings – as I will be using myself as a case study.
Where Does it Start?
Is there one answer to that question? I have searched the annals of my memory on several occasions to try and pinpoint when and where I decided I wanted to be dominated by women. Also, the bigger question of why do I want to be dominated by women, what happens to me? The domination I crave is varied and specific. For instance, I enjoy having a woman stand on my face. Where did that come from? I especially love being pinned down by women. Where did that come from? I have explained it in the past as being the most physically dominant position a person can take over another. When a woman stands on my face I am, at that very moment, under her complete control. She decides how long she stays there, She decides how much weight she uses. She decides whether to jump on standstill.
It's a position of complete submission and mercy.
So what is happening in my brain during a time like the above situation?
There are several things; There is excitement, there is arousal. Then there is an intense feeling of satisfaction. There is also a lot of fear. The fear ultimately is my favorite feeling. The fear is what reminds me I am under her control. There is also pain. It hurts to have another human being stand on your face. Once again I love the pain. I love that she is standing on my face knowing that it hurts, but continues to stand without a care in the world.
Psychologist Doctor John Magliano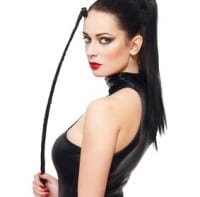 Psychologist Doctor John Magliano wrote an article entitled "The Surprising Psychology of BDSM – What does it, What do they do, and how does it affect them?" It was posted on Psychology Today's website on February 5, 2015, and explored just what the title implies. It is the passage on "What effect does BDSM have on people who practice it?" that I want to share with you. He writes:
"To test this theory, we ran a study in which we randomly assigned switches (BDSM practitioners who sometimes take on the top role and sometimes take on the bottom role) to be the top or the bottom in a scene (Ambler et al., under review).
The Results?
The results revealed that both bottoms and tops entered altered states of consciousness, but they entered different altered states. Bottoms entered an altered state called "transient hypofrontality" (Dietrich, 2003), which is associated with reductions in pain, feelings of floating, feelings of peacefulness, feelings of living in the here and now, and time distortions. Tops, in contrast, entered the altered state known as "flow" (Csikszentmihalyi, 1991), which is associated with focused attention, a loss of self-consciousness, and optimal performance of a task. We believe
that these pleasurable altered states of consciousness might be one of the motivations that people have for engaging in BDSM activities".
As we can see, Magliano is suggesting that both the alpha (top) and the beta (bottom) entered into altered states, however the altered states where different depending upon whether the person is a top or a bottom. He referred to the altered states as "pleasurable" and I agree with his word of choice. I have experienced this altered state on several occasions and have found it to be exactly that, pleasurable.
Are There Positive Mental Results from Practicing BDSM?
To answer this question from my own experience, the answer is yes. Here is my rationale. To have these cravings, desires, urges, needs, etc. and have to suppress them could lead to the same negative results as with one who is suppressing their emotions. Suppressing emotions is an unhealthy practice. It is never a good thing to just "put a lid" on your thoughts and feelings. The expression is vitally important in many ways. The release of feelings, thoughts, and emotions is essential to living a high functioning life complete with healthy emotional balance. For example, think of a person who suppresses their anger because as a child a school guidance counselor made them feel like their anger was abnormal or unnatural. As a result, the child, now an adult has learned that their anger is not normal and therefore must be "choked back" versus being expressed.
Balanced Life:
Rarely are people under the impression that anger is a good thing. However, any modern psychologist or counselor would agree that learning to manage one's expression of their anger in a healthy way is necessary to living an emotionally well-balanced life. So, does that same understanding apply to a person when it comes to expressing their desire to experience BDSM? I believe it does. I believe that a person who does not get to express these things will not experience the same kind of emotional well being as a person who does. Stress?
What about the person who is experiencing high levels of stress in their "everyday" life? Will that person experience some kind of stress reduction from practicing BDSM? Once again I believe the answer to be yes. I can deduce this answer from, once again, personal experience. Not only my own personal experience but the experience of the doms I have had relationships with. Several have found the relationship itself to be therapeutic, and found the actual real-time sessions to be euphoric and thus stress-reducing. The same euphoria experienced by me during a session is being experienced by the dom, just slightly different as we saw in the above quote from Dr. Magliano. Now, is this an unhealthy euphoria, like a drug-induced high? I don't think so. I think the release of endorphins is similar but the compulsion to pawn your television doesn't exist.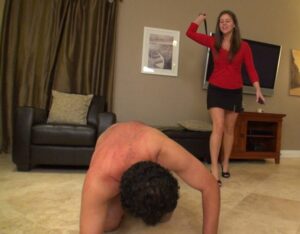 Addict?
But, I think we should explore just a bit more.
When I was a heroin addict my whole life centered on heroin. Whether it was doing heroin, buying heroin, finding heroin, or finding money in some nefarious way to buy more heroin, my life was in the grip of….heroin. My life spiraled out of control quickly. The details are not important, the feelings are, I HAD to do heroine. I had to. I do not have to do BDSM.
Differences:
I love it and enjoy it, but I don't have to do it. If tomorrow, I had to stop for one reason or another, I would be disappointed, but I wouldn't have a full-blown meltdown. I wouldn't start seeking diabolical ways to continue on in the lifestyle. Based upon my own experience with both drug addiction and BDSM, I believe them to be polar opposites as far as the consequences are concerned. Now, could that be different from person to person? I believe it could be. But studies would have to be conducted.
Experiment
I think the experiment would have to be done with a "live-in" BDSM couple. In other words, a dom who has a full-time live-in slave. I have read blogs and articles written by doms who talk about their live-in slaves. It is a very different dynamic than the BDSM couple who are practicing in a non-live-in arrangement. The live-in slave's whole existence is predicated on pleasing and serving his Mistress. She is complete control of literally everything he does. Most doms will not allow their live-in slaves to sit on the furniture, but always be kneeling at the dom's feet. The slave will, maybe for a
while have to eat a diet of dog food from a dog bowl.
Submissive
He will do all of the chores. He will ostensibly be there to serve one purpose – please her at all times. His happiness is irrelevant. His needs are secondary to hers. With all of that information, are we able to see if this role would be therapeutic for both parties? I think based upon our previous discussion on "subspace" and "topspace" we can reasonably conclude that this sort of arrangement would be mentally therapeutic for both parties.
Keep in mind that my writing is focusing specifically on female dominance over males. With that being said, I can conceive not of an instance in which I would be the "top" in one of these arrangements.
Dominant Women
It doesn't make sense to me, it doesn't quite work in my mind. I can only be a slave, it is my only calling. There are those who consider themselves "switches". They find satisfaction from both being dominated and being dominant. During my time living this lifestyle, I have found that most switches actually tend to lean more toward dominance. Some actually lean heavily toward dominance. The switch may, in fact, only be submissive when it comes to one thing or another. For instance, I spent time serving a dom who considered herself a switch. However, she explained that she actually "got off" on being dominant over men. She would only become submissive to a super dominant male and only in the event of sex. Thus we can see that some practitioners of BDSM will move between dominance and submission depending upon circumstances.
Femdom Differences
Of course, there were similarities and differences. I found it easy to differentiate between those that were truly dominant and those who were simply "money hungry". I decided to become a slave to one from each category.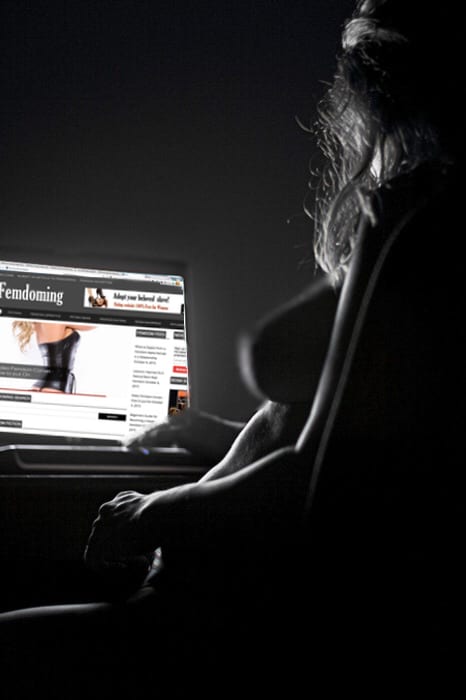 Real Dominant Women:
A) We will call her Julia as I will not disclose any real names or slave selection usernames. Julia explained to me that she loved dominating men. She especially loved humiliating them. Julia and I spent quite a while talking prior to her ever-demanding in any way. She enjoyed assigning tasks for her own amusement. Mostly things she considered humiliating, like licking her toilet. She would regularly ask "do you feel humiliated?" Ultimately she became too overbearing and I had to stop. I explained to her that it was "too much" for me. In this instance, she was very understanding but wasn't willing to compromise her form of domination and we parted ways peacefully. Julia is an example of a woman who loves domination for the sake of domination.
Fake Domme:
B) We will call her Renee. Renee was easy for me to spot as a potential "fake domme" just looking to make a couple of bucks. It only took a very short time to figure this out. She demanded tribute immediately prior to us even really having a conversation to get to know one another. I gave her a tribute and the arrangement commenced. She frequently talked about things she wanted me to buy her and regularly asked when she would receive her next tribute. She made no effort to be a Domme. Her tasks equated to giving her money. For instance, she texted me one afternoon explaining she had a task for me. I was taken back because this was abnormal for Renee. Ultimately, my surprise was quelled when she explained her task. "Give me $200" That was it.
Nothing more. I explained to Renee that she was annoying and shallow and wasn't worthy to call herself a Goddess. OF course, that was ill-received on her end. She continued to text and email me for some time getting no response from me. We can see based on the latter that some are self-serving for strict monetary gain while others are not. Some are pure power-hungry women who love dominating others. They are the proverbial diamonds in the rough. There are so many fakes on both ends, it's nice to meet the real ones.
Show me the Money
Money can be a motivating factor for almost anything in the 21st century. Is it possible that some women are turning to BDSM or active domination roles for the sole purpose of financial gain? Short answer – Yes.
I have met several women who are willing to do some of these things with no previous inclination or desire to participate in BDSM activities. I have spent some time on the website Hepays.com. It is a site that attempts to match Findoms, dominant women, and sugar babies with men who will pay them and shower them with gifts. I created a fictitious account under the name "little piggy". Within minutes I had 3 messages from potential Mistresses looking to "own my wallet" as one of them stated so eloquently. Within 2 hours I had at least 2 dozen messages.
Is it possible that being financially dominated could have the same effect, the same intoxicating feeling? The answer, once again, is yes. I have met several men who are currently financial slaves to findoms. They LOVE their status as "paypig". One of the men I talked to pays his findom weekly. In return she pays very little attention to him. That is what makes him continue to pay her. She posts pictures of how she uses his money thus increasing the humiliation. This particular findom, according to the man I spoke to, has several financial slaves and rakes in thousands of dollars per year by simply dominating these men and their wallets.
Yes there are REAL Findoms:
Therefore I believe we can deduce that the same euphoric feeling is achieved for these men who are being financially dominated, they are finding their way into the subspace. The women doing the dominating, assuming they enjoy the domination, most likely are experiencing the topspace as well. However, I am sure there are many that are simply collecting money for the sake of collecting money. Those women would not be experiencing topspace. The top space is reserved for those "getting off" on being controlling and dominating.
Goddess
For a woman to ask a slave to live with her and serve her 24/7 is more about, I believe, her desire to dominate another human being. Live-in slaves are literally as close to 'real' slavery as we can get. The slave is in serve mode all the time. There is no break, no recess, no vacation days. There is only service and submission. For a committed slave, this is the pinnacle of his slave career. To be in complete submission at all times.