SUBMISSION FANTASIES TO A STRONG DOMINATRIX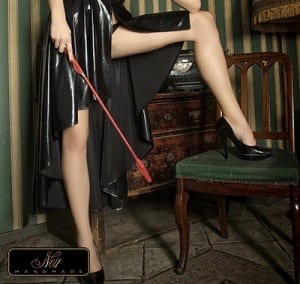 As far back as I can remember, my fantasies have always revolved around the submission to the female gender, sexual submission, submission to a strong dominatrix.
Young, already, my nocturnal masturbation sessions took me on distant islands, populated by gorgeous creatures chasing the man to enslave. I found myself a prisoner, dressed, prepared by different warriors, each with his specialty, only to be presented to the Goddess, Mistress of the place, to serve as her sex slave. This fantasy certainly has driven me to the fun when the Goddess was using me as she pleased. Over the years, this fantasy has been transformed gradually into a more physical enslavement, A more complete sexual servitude. Dressage above my presentation to the Queen is more complete, more rigorous training, more painful too. My mind is educated, it teaches me the preferences of the Queen, the way she likes it comes before me, the way the slave must venerate her divine feet, he must bend to her, the way she likes to be extensively honored by the slave must offer his holes to be abused at her wish. Teaching my favorite, the one that makes me crazy with desire, is that of cunnilingus. Long sessions where one after another, warlike use me for their pleasure, on all fours between them divine thighs, or sitting on my face. I lick, I religiously savored their divine nectar, and I try my best. Far from satisfying, I am regularly punished at these sessions. I get the whip, my nipples are worked, as well as my cock and my balls. Mistresses love to stifle my moans of pain when they torture me to force me to apply myself and make myself a better licker. In real life, I like the caress, the most divine of all. The most sublime nectar, subtle, divine can only be that which accompanies the enjoyment of a Mistress.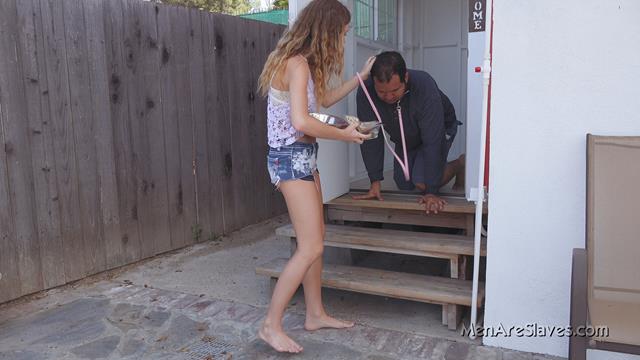 Besides these long sessions of licks, my stamina is also worked. Cock and balls related, I masturbated at a length forbidden to enjoy. I face hot wax on my penis and along my shaft, as well as the bite pliers. My balls are stretched, as a way to test my strength. And when I enjoy despite the pain, I am punished by flogging, tail and balls reddened by leather straps. Plugs and dildos succeed to prepare myself to be covered by the Queen.
By the time the day is over I've noticed that I'm improving, and my Mistresses finally ready to be presented. Prepare me, hairless body, enema, holding black latex hood, waist cincher, low, long gloves. I'm driving, to the bed of the Queen. A huge bed, the amounts of heavy wood, framed by the Mistresses, 4 posts on the bed, each holding a torch. And I see it finally sublimely beautiful. The Queen of the Queens, the body girded leather, powerful and divine. The most elusive creatures. It embodies my absolute dream, to whom I want to give my life as a slave. Serve and no longer an object of pleasure.