How A Sissy Maid Should Always Behave
Sissy maid's mannerisms must also include a Maid's mannerism. A Sissy Maid must have perfect manners otherwise she is an embarrassment to her Owner. The phrase manners do include being polite, saying, "Yes," instead of, "Ya," or, "Okay." It does mean saying, "Thank You, Ma'am" or, "Thank You, Sir." It means being in front of the most important people in your life and acting in that manner. Why?
Because you are a sissy Maid and your duty is to serve. Those you serve ARE the most important people you will ever be in front of. A Sissy Maid must NEVER forget her place; a Sissy Maid must never fail to have the best manners and mannerisms possible, at all times; no exceptions. Much of society has forgotten about politeness. However, as a Sissy Maid on duty or off duty, you must never forget and never fail to be polite; never!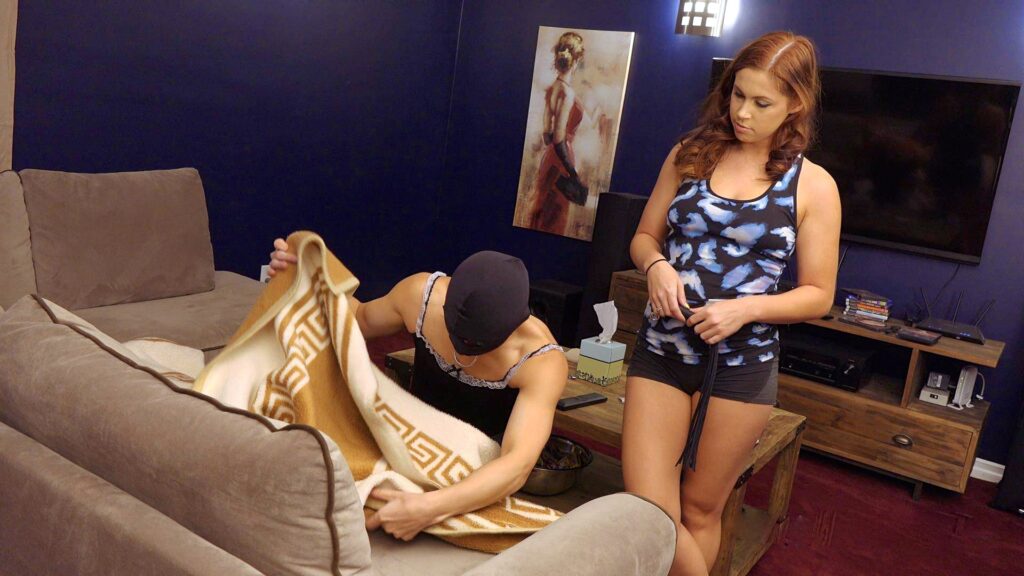 It is Best to Always Serve a Female Superior
Being polite
 and having good manners is not good enough. You must also have good mannerisms. Madam quickly impressed upon me that saying and doing were two separate things and could quickly contradict each other. When I say "Thank You, Madam," I also provide a curtsey to reinforce that I mean Thank You. A curtsey with a Thank You says, "I really do thank You because You are a Female Superior and it is a pleasure to serve You as Your mere servant." It may be a bob or a deep curtsey depending upon the circumstances but it means a lot more and shows a lot more manners than just the words.
Smiles are also important. If you say, "Yes, Ma'am," and then have a big frown or a twisted face you are saying one thing but sneering back showing you do not really mean what you said and mocking your Female Superior, which is totally rude. Let a Sissy Maid do this to Madam Rebecca and she will be in for a very rude awakening. Madam will not tolerate an insolent, rude or manner-less Sissy Maid in any way shape or form. No Owner should have to tolerate such bad behavior and doing such is the best way to tell a Mistress or master that you don't appreciate being their Maid. It's the best way to tell them that they need to look for a real Maid who really cares and takes pride in what they do and who they are.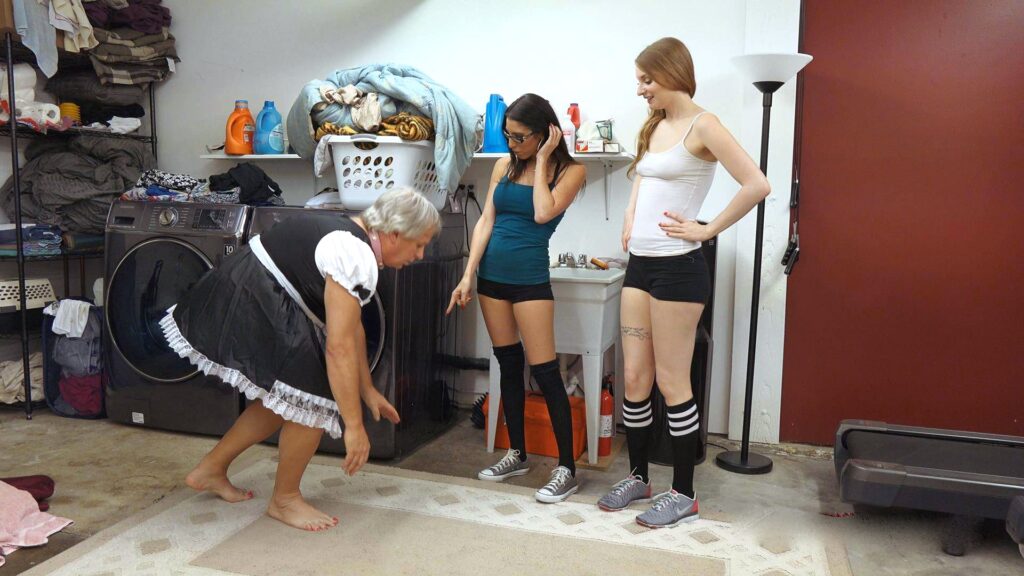 Do You Mind Your Manners When No One is Watching?
Now maybe you think you have manners and good mannerisms, and maybe you do when you are in your Maid's uniform in front of your Owner. But what about when you leave the room and don't think you are being watched? Do you strive to use only Feminine actions; speak softly and politely to others? Do you show complete respect for ALL Female Superiors and any of your Owner's friends or associates? Is this done even out of uniform? Do you do it at your day job or out on the town?
See, this is the real deal. This is where you are truly a sissy Maid or not. No, it does not mean you have to curtsey to your boss at work but it does mean you should say, "Yes, sir" or, "Yes, Ma'am". There is no reason not to show respect to your superiors and in your case, EVERY Female is automatically Your superior, even the little Girl down the street whom you should address as Miss or Ms; no, you will not look weird, you will not stand out like a sore thumb, you may get noticed as having good manners and good manners are far more important and noticeable to Women than males.
Of course, you do want Women to take notice and talk to you and then invite you so you have a chance to be a real Maid for a real Woman, right? I hope so or you are in the wrong place. Your Wife or Girlfriend will get compliments from Her Female Friends about you if you are polite and respectful. And if you have not figured it out, that's a GOOD thing.
Using the Right Etiquette to Serve Your Mistress
But there is more. Having good manners means never arguing, never shouting, never calling names, or saying bad things. It means never talking rudely about others or gossiping behind their backs. It means being totally respectful, attentive, and polite at ALL times, no matter what. No matter if someone insulted you, made fun of you, was rude or mean to you. Having good manners puts you above all of that.
When you answer the phone do you say, "Yes, Ma'am," and "Yes, sir?" Do you ask, "May I take a message?" If it is Madam's lover and She is not at home do you say, "Sir, Madam is not at home at the moment but I am sure She will be sorry She missed your very important call. May I have Her call you as soon as She arrives home, Sir?" It certainly is not having Madam find out Her lover called and you conveniently forgot to tell Her or be polite in an attempt to keep them apart! No, that will not do! Being polite is putting all of that behind you and making Her friends, lovers and associates feel they are the most important people on Earth to Her and believing they have YOUR total respect and cooperation; no exceptions.
Steve-Madam Rebecca's Lover
Let me provide a real-world example. My Madam met a friend of mine named Steve. She was attracted to him right off and so made sure he knew it. This was early on in our marriage and I was not fully trained nor did I fully accept everything yet. Soon She was inviting him over and when he would come over She would not tell me he was coming but She made sure I was fully made up as Her sissy Maid. He would stay the night and I would be left in the spare bedroom with no way to get by their open door without the chance of being seen.
So I would spend the night listening to Her enjoy my friend. At first, She pretended to him that I did not know but then one day She exposed me to him and he suddenly had to come to terms with the fact that I was being trained as Her sissy Maid and cuckold. Every guy reacts in a different way and Steve reacted by laughing at me and then hugging Madam and saying, "My dear, I can see why You wanted me so badly: You really need a real man in your life." Then he looked at me and laughed and said he'd better take my Wife to bed again as this whole thing had made his dick hard.
To be Continued