I was in my late 20's and she was a young dominant, curves in all the right places. She wanted to very much be in control of the whole Femdom session. I was told to wear a black shirt and black briefs or boxers and to arrive. Don't forget with a good bottle of merlot. When she opened the door she was wearing a black open top dress. That showed off her bust and what looked like black stockings, no bra.
The first orders before beginning the Femdom session!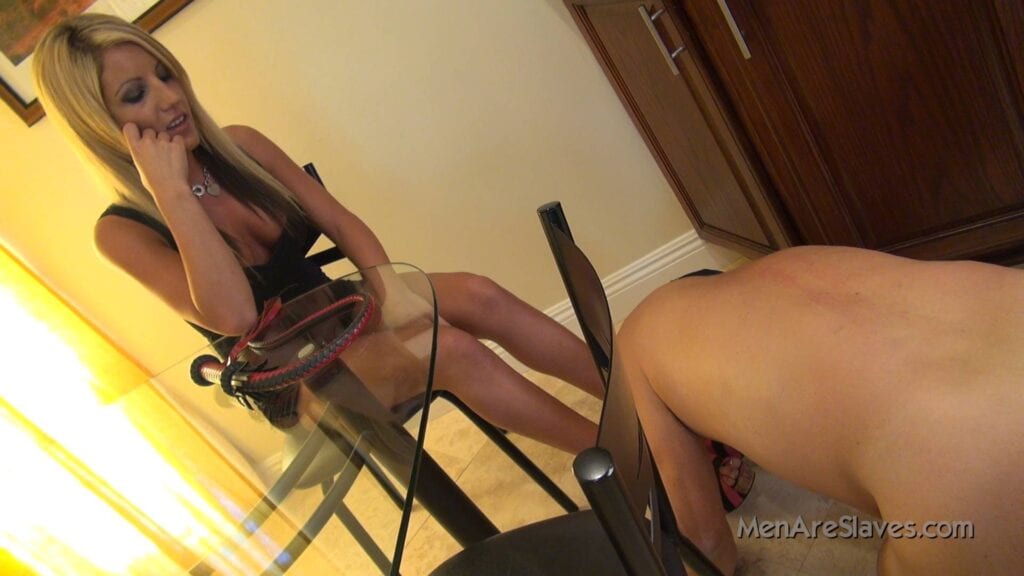 She asked me to follow her into the kitchen and pour us a glass of wine. Then told me to remove my shoes socks and trousers and unbutton my shirt. She liked to see a hairy chest. She then said there were two rules for the next hour or two. I do not touch her unless I am told to. I do not speak unless spoken to and once I am on my knees I stay on my knees with my face at pussy height or lower at all times.
She then lent back against the kitchen counter and told me to fondle one of her tits. Caressing the nipple through her dress until it was hard and then lifting it out from the top of her dress. I then did the same to her other breast. She told me to suck on them whilst she drank wine. Then she turned around and lent forward on the kitchen counter and told me to kneel behind her and run my hands up her legs one at a time. Kissing the inside of her thighs as she spread her legs. She then lifted her dress and told me to kiss and caress her arse all over. Separate her cheeks and run my tongue between them.
It's all in the Attire
She was wearing an open crotch/back bodysuit and thong which she told me to move to one side. So she could feel my tongue licking her hole. She then turned around and slid off her dress, she told me to put my hands behind my back. Then moved forward and held my head as she pushed her panties (which were very wet) against my mouth rubbing her pussy against my face.
She said follow me and crawl, picked up the wine, and walked very slowly into the lounge. Where she gestured for me to lie down on a rug, she put a cushion under my head. She put some music on then she stood over me and removed her panties and lowered her pussy onto my face.
The next 30 minutes or so was spent with her riding my mouth. Slow, fast, and soft with her guiding my tongue around her pussy then riding me hard until she came. She was a gusher so my face was soaking. She came twice doing this once with my tongue working her clit. The second time with her turned around with my tongue up her arse and her rubbing her clit.
Every time she turned around and made me work her arse she would tell me to turn down my briefs and show her my cock. Which made her grind into me even harder. She never touched it, if she had it would have exploded. Most of the time she was riding me she had a glass of wine in her hand – she got through the bottle lol.
Keep Her Happy!
After she came the second time with my tongue working her arse she turned round again and was rocking her pussy gently against my face. She said:
often after I cum I need to pee but I'm so comfortable here. If you think I need to get up and go to the bathroom put your hands by your side, if you think it's ok to stay here then start caressing my breasts and open your mouth….wide.
She was releasing it slowly and I took it all and she then made herself come again. She found it quite a thrill…as did I. To finish this femdom session she lied face down on the floor, lit a cigarette, and spread her legs. She told me to lie behind her, spread her cheeks and lick her arse until it was soaking. She then handed me a butt plug which was inflatable and vibrating. I put it inside her, pumped it three times, and turned it onto full vibrate. She then said I should kneel over her arse and wank myself she wanted to feel my hot cum shooting over her arse.  When I came she gathered up some of my cum on her finger and tasted it then told me to lick it all off her arse.  She then said thank you, that will do for today, and told me to go get dressed and leave which I did. This was a superb role play femdom session which we both got off on. Meeting again next week 😎
by pussyslave65