My Femdom Devotional and Journey into Submission Part 4
A Femdom submission story continued…
It turned out that she was a Burlesque dancer and later on she allowed me to help her tighten up her corset prior to her going on stage.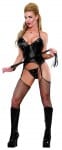 Afterwards she took me to the shower area where she commanded me to lie down and directly she urinated all over me,and into my mouth. That was a rather wonderful experience into an area i was not used to but led me to yet another stage in my Femdom adoration quest..
   Beyond all this there seemed to be a  break of a few years where i no longer became able to go to events like this because they were always at night and wives being wives , they don't like a man going out too much at night . 
  Turning to the internet now I decided to  become an online slave for a Mistress Called 'Vi' who used her dominant persona to cause me to display myself in photographs to adorn her website.
 At the time and even now I was also a close friend of a submissive Lesbian and we shared confidences about our love of the Superior Female. Our Friendship remains alive and well.
This Mistress 'Vi' herself terminated me when she wisely grasped that i was losing my own self control, and that it could only lead to sorrow. I suppose i was lucky that she was in control and merciful too. This is the risk you take when surrendering to anyone let alone a Dominant Woman.
I still regularly see this close Lesbian friend of mine even now. She was my friend even at the time of doing these online Rituals that she too spotted how addicted i was becoming and warned me to beware…but i could n't help myself anyway.
My friend was searching for a Dominant Woman herself ,(and she confided to me that  she herself was submissive to the same kind of Superior Woman that i was, which more or less matched the kind that i too venerate ) But later when i told her about my online  rituals to  Mistress Vi she declared that i was getting not just a little but very obsessed indeed.
This online Mistress, who called herself Mistress 'Vi' was rather unusual insomuch that she was too far away to visit and was married but she started to give me daily rituals and Mantras to abide by and i must admit i got very quickly addicted and obsessed by them and it made me realize that there are even greater depths of submission than i first realized, and indeed some rather hazardous ones also…because one you give control of your mind away you do truly become a 'real slave'. 
It is not every male submissive who 'makes it' in the respect to serving and worshiping a Mistress in Body and Mind but it has to be said that this kind of thing can be a slaves dream if he can cope with the pace and the depth of self sacrifice and suffering.
 Most men can't do this however and prefer to remain safely in the brief controlled clutches of a Professional as its safer and they are often too afraid to go further..
These brief visits and flirtations to Temporary Mistresses eventually just reveal themselves as vain empty gestures in  respect to The True Worship and adoration of the Female as Goddess for they allow the man an escape whilst satisfying his sexual needs somewhat.
I have to say that in most cases these days a man's physical 'needs' are Not met in the sense of many sexual favors but rather they are controlled and the women that use them actually can and do raise the level of a man's slavery up that way.
This Mistress 'Vi' herself terminated me when she wisely grasped that i was actually losing my own self control, and that it could only lead to sorrow.
My ongoing searches have led me on here to 'slave- selection' and I just love this website but have not exactly found anyone myself as yet.
I do have my eye on one particular Lady here on 'slave- selection' that i must confess has attracted me greatly but sadly she has shown no interest in me at all so far; So i must humbly resign myself to her decisions and let respect be the First and Highest Priority
Many would-be-slaves are quick to forget The Extremely Important Consideration of Respect and Obedience to their words, as they selfishly strive for a Mistress' attention. Its certainly not my way to disrespect a Mistress. It goes against the grain. 
Its always a Mistress desires that come first. I simply hate topping from the bottom. 
It is anathema to me.
I would far rather that the Mistress simply 'take' me in hand and Press me to obey….After all … That is true Dominance at its best, is it not?.
It came to my mind recently that many a Domina and Mistress always expects a male submissive to make the first advances ,and that is fine except; would n't it be right, and just nice once in a while, if a Mistress would simply 'take' her slave and compel or seduce him to where she wants him to go; and thereby bridge those gaps of fear hesitation and doubt ..
A man becomes a slave unwillingly ; at first; and only by seduction becomes more and more willing to surrender.
The submissive mind truly Values a Mistress  far more when she 'asserts' her rights to rule rather than when he simply gives them up without a struggle.
Its been a long and hard struggle at times and i must admit that at times i have despaired but then again hope and faith spring eternal. What more can the submissive male do?
Yours Truly. Roger P.