SLICE OF LIFE WITH A YOUNG DOMINANT WOMAN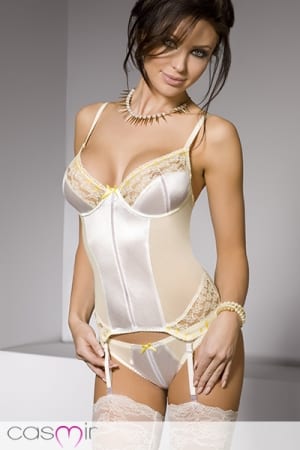 Chapter 1: meeting with a young dominant woman
 Franny and I met about eight months ago. Our first meetings were quite difficult and we had plenty of dragged conversation before beginning our relationship. It was the first time I invested so much time in a relationship. Usually, I would have given up after two appointments "fruitless" but this time it was different. From our first meeting, I felt it was a mutual attraction. I made her laugh and I could tell she liked being in my company. Fairly quickly, I tried to kiss her but her finger had come up to block my lips and in a soft voice she explained that she preferred to wait rather than embarking on a one night stand. I clearly explained that I hoped for a relationship rather than a one night adventure as she said but her rhetoric had put me KO and I accepted that. Our "relationship" certainly should not suffer from a few weeks of waiting.
Some weeks later I'd say, but she immediately engaged with a beautiful smile and had taken my hand. Maybe I should have removed my hand and make her understand that what I wanted was to kiss her without restraint. Feel this burning passion over me and then walk her home. But I felt that to force the passage had been too much for her, and I wasn't willing to lose everything. This hand was everything to me a piece of herself she offered. I was satisfied with that for now.
After almost six weeks, Fanny invited me to walk around the city as we had done many times. She was so beautiful with her woolen hat, her big brown eyes  and her unchanging smile. I was just happy to be with her. We talked about everything and nothing and she guided me through the maze of shops. We stopped out front of a lingerie shop. She looked at the window a few seconds and covered my eyes with her dominant hands and asked:
-What Did you see in the window?
-mmmm, a brown baby doll set bra / red panties, a pair of stockings with garter belts, …
-But still ?
-You Want me to say anything?
Yes, tell me what you saw!
Her dominant hand still on my eyes, I was still some how this exhaustive list of items components shoplifting from the store. Then she asked me:
-Of What color are my eyes?
-Brown with a touch of dark green.
I felt her lips land on my own and then began to kiss me long and soft, quickly causing an erection as I had rarely had before. When I opened my eyes I made my ridiculous account of the situation. Kissing in front of a lingerie shop!
-You Know the color of my eyes but do you think you know my measurements?
-Of course I said in a confident tone.
-We enjoyed a cigarette together. Do you think you could find my size?
I smiled sweetly and I go into the store. I come out twenty minutes later with bags in arms in a superb black box and the set size 36 C cup Collection, "125 lesson to the walk, trot, gallop."