Come Give Your Dominant Hypnotist Pleasure
In a few seconds, I found myself subjected to her hypnosis and she said,"You want sex? Come here and lick me." The dominant hypnotist was sitting on the sofa backstage when she lifted her dress exposing her beautiful, shaven pussy glistening with cum. "Come here!" She repeated. I was attracted to her like a magnet.
I didn't understand anything that was happening. All I felt was that I wanted her deeply. Her voice remained benevolent. I quickened my pace and knelt down with my head between her legs. And there, as a submissive responding to his Mistress' instructions, my mouth was fixed on her wet pussy lips. She put her hands on my head and started guiding me. I could hear her words, without really understanding them. I put my best effort in following her instructions in the letter. In less than 5 minutes, I was able to make her cum.
My Submissive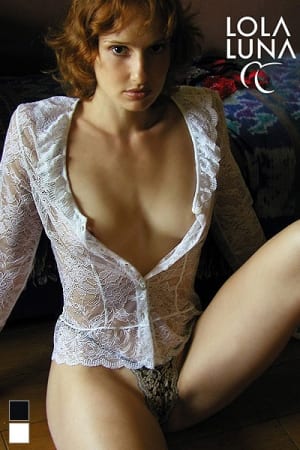 She pulled my face back a few inches and looked straight into my eyes. Then she inserted her finger in her pussy and said, "Open your mouth and taste me my submissive dog!" I opened my mouth and she inserted her finger in my mouth forcing me to taste her cum.
"My submissive, I promised your girlfriend to make you more excited so you can fuck her all night long. Your cock will get very hard and you will have the desire to lick her pussy every two hours. From this day forward you will be mine and your mouth will be used to pleasure women. I will continue to impose my will on you thus, you will be returning tomorrow night for the show.
For now, I want you to take your cock out and masturbate until you cum." The dominant hypnotist seemed delighted, she quickly ordered, "Come on my belly submissive dog!" She lay on the sofa and within two minutes I shot a load on her stomach. I shivered and collapsed on the floor.
Come Back For Another Show
She widened her eyes, bent over, and started licking my cock while caressing my ass with her nails. I had become this thing, this sex toy, in a matter of hours to this beautiful dominant hypnotist. I always had this fantasy of being dominated but unfortunately, my girlfriend believed this was deviant behavior.
My subconscious agreed that I would be under the influence of this dominant hypnotist. Madame Destiny revealed to my desires that I had buried deep inside. She took me out of the hypnotic state without difficulty and told me I would only remember subconsciously what had happened and that every day, I would have the desire to be with her.
The dominant hypnotist took me back to the auditorium 15 minutes later and said to my girlfriend, "That's it. It went faster than I had expected." "I know right!" They both laughed together. "Here's my cell number in case of an emergency. I also have two tickets for tomorrow's show. You should come. He told me he really enjoyed the show and can't wait to see it with you again."
Find A Submale To Put Under A Hypnotic Spell