The Obsession With Dominant Women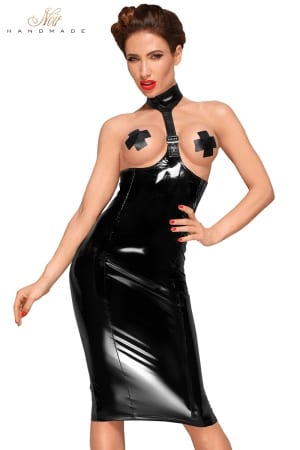 I swear I do not have an addictive personality. When I was a teen it was cool to smoke. So my friends and I would light up a cigarette. It became a ritual to go behind the school and sneak a smoke. Despite nearly a pack-a-day habit for over a year I was able to quit cold Turkey and have not had a cigarette since. In my early 20s, I smoked a little pot and snorted coke on the weekends with my buddies for a few years and I never became addicted. Consequently, I was able to limit both habits to only weekends. Like with cigarettes I quit and have not had an urge to do drugs again.
So what is the problem?  Despite my proven resistance to addictions, I have become completely addicted to dominant women. Confident, intelligent, controlling, and taking charge of women are constantly on my mind and make my blood boil. Every time I read a dominant woman's profile on the Slave Selection I become extremely aroused. Pegging, face sitting, cbt, bondage, hell all the femdom BDSM kinks excite the hell out of me. I did not even know I was a submissive until I was seduced by my first Mistress. We met at a local bar. She walked in looking confident and just had a controlling nature.
She sat down at the bar next to me, slowly looked me over, and ordered a drink. When the bartender delivered her drink she pointed to me and said, "My new friend is buying me a drink". Within ten minutes we were heading to her apartment. Before I knew it I was naked, bound by my hands and feet on my back with my face buried in her pussy. Now I cannot even imagine being in a vanilla relationship. Pleasing and serving a delicious dominant is my addiction. I guess I am lucky I won't get lung cancer or die from an overdose. Even if excess BDSM kills me at least I will die with a great big smile on my face and a big stiff hardon.
Message me on Femdom.dating if you would like to help me feed my addiction to dominant women.