A Sassy But Powerful Mistress That Owned Him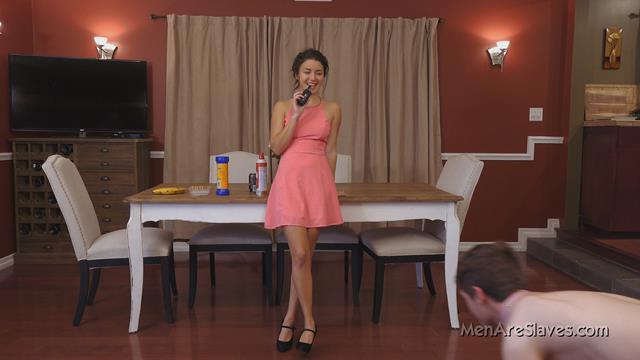 The marriage between Bill and Donna was something that other couples could only dream about, and their friends did. They meet early on, fell in love, had children, and have led the almost perfect fairy tale life of happiness and charm. They both respected each other, loved each other, and had amazing sex for the longest of time. Bill was the perfect executive in the family run business he inherited from his father, and his wife kept the house and children run in the most perfect way that amazed him at times.
But, their lives became stale recently with the children getting older, and Donna wanting to volunteer more in the local neighborhood. She wasn't at home as much, wasn't doing as much home cooking that he was used to, and most importantly to Bill, the sex was getting too vanilla and was more of a chore than anything. It was the same positions, same finishing, and no spark between them, but they still loved each other deeply.
Bill was in his office late one night and spent time on a online personals site. He was talking to a woman he met and he instantly hit it off with him, almost too well. They sent a few more messages back and forth, and Bill was getting into the very sexual interests of his new lady, Sonya. Sonya was very sexual, very powerful, and loved being on top. She told him that men were to be used, and they she enjoyed using them, and that sparked the sexual arousal of Bill.
The next night, Bill called home and left a message that he had a late meeting. He would be home late, but it was because Sonya was going to webcam with him. She appeared in the webcam video in a tight leather outfit, a riding crop, and her breasts almost popping out her top. Bill was totally amazed with her looks, and asked what he could do to make her happy. She told him that he could strip in his office and get naked for her on his webcam. He was alone in the office and locked the doors, so he stripped down for he. She giggled at his naked body and his five inches of manhood and told him she wished he was bigger. He asked if she would pleasure herself, but she immediately screamed and told him she was in charge and never to do that again. Bill was sorry, and was told to go her online wish list to purchase her a gift in his ignorance. He picked the most expensive gift on there, called it a client gift, and she logged off.
The following week left Bill alone in his office again, when the door of his back windows had a knocking, and it was Sonya. He wondered how she had his address, and she said she knew everything about him from her webcam session, and she was there to teach him a lesson in punishment. She was wearing the beautiful necklace that Bill bought for her, and he led her into his back office. She told him to start undressing her, and to do in a very seductive manner. He removed her dress and she was in her lingerie. He was told to strip naked and he quickly did, thinking that Sonya was all his. She told him, "This is all you get tonight", and went to his nearby wallet and emptied it of cash and told him the next time there had better be more, and she will do more for him.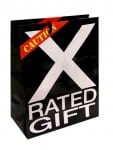 Bill was staying at a hotel in the next town during a business meeting and called home to see how things were. Donna told him that all was good, but he had an overnight package from a Miss Sonya waiting for him. He was scared and told her it was a contract for business and not to open it. The next hour, he got a text from Sonya and said she was downstairs and was coming up. She knew exactly where he was, and knocked on his door. He opened the door and led her way into the room. He opened his suitcase and had a special gift just in case she stopped by, and it was a gold watch. She thanked him for it, and told him that she was ordering room service. She got the most expensive dinner available for one, and when it arrived, he watched her eat it. She then told him to get naked and sit in the nearby chair. He did, and was told that he could only watch her naked body on the bed.
She stripped naked on the bed, and had an amazing body. She leaned back on the bed, spread her legs wide open and started masturbating her shaved pussy. Her fingers glided through her wet pussy and Bill was told he could not touch himself during her play. She got herself wetter and wetter, and she screamed in orgasms that she gave herself and Bill couldn't believe the vision on his bed. He wanted to have sex with her badly, but knew that Sonya was in control and his boss tonight. She told him to get up, and he approached him. She grabbed his cock, and just when he thought he would experience pleasure, she had a tight grasp on his cock and balls and she muttered, "I own you now, and your package are pictures of me naked". She continued, "I expect gifts, money, and lingerie, and as long as I own you, I will get it". Bill was somewhat scared since his manhood was getting crushed, but she let go, gave it a kiss, and provided him with oral relief. Having just been through a wild emotional roller coaster with her, she left, smiled, and said good-bye for now.
Both Sonya and Bill continued their mistress and submissive life together on the side, and Bill found his company bank account dwindling from his expensive gifts to Sonya. Sonya would eventually leave him, but Bill had never had such an experience like this ever before, and would never have it again. Sonya was the mistress like no other, and he would remember her forever.
By Venomous Eliza