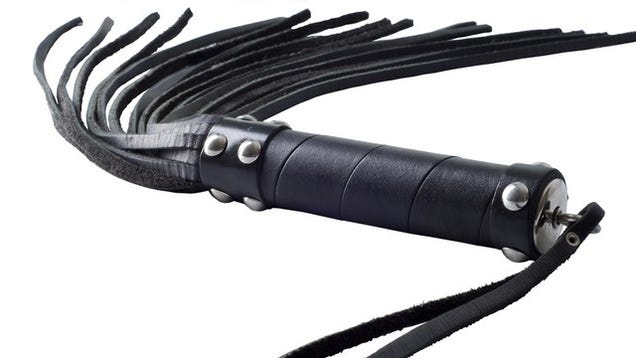 Mean Georgia police officers interrupted the loving and leathery carnal embrace of a couple of internet strangers who were just trying to live out their fantasy of having sadomasochistic sex in the middle of the forest in the middle of the day.
The Georgia couple met in an internet fetish chat room several months ago. After what I'm sure was a fairytale romance, they decided to consummate their relationship with a roll in the hay— erm, twigs and fallen decomposing leaves.
The man drove his car to a spot along a rural highway. The woman brought a duffel bag filled with toys, whips, and I hope a celebratory Jello salad for when they were finished. The two started living out their shared wood in the woods dream hump, but were unfortunately thwarted when a local resident strolling along the road noticed the abandoned car and then heard the pleasurable moans followed by agonized screams of the woman. He contacted the authorities, who arrived at the scene to perform a little code blue coitus interruptus.
They're married. Just not to each other.
The owner of the property upon which the couple boned declined to press charges, asking instead that they stay the hell away from his woods in the future.
This Georgia mishap can teach us a few important lessons about forestfucking. First of all, if you're going to go into the woods to beat a consenting stranger with various specialty S&M accouterments, do so under the cover of darkness. Leather clad fornicators convening during the daylight are sure to attract the attention of the authorities and casual country walkers. Second, don't forget the ball gag. Third, wild outdoor extramarital S&M sex should occur on your own land, lest you find your criminal record at the mercy of a horrified stranger.
 [fblike]