It started one night while babysitting for a family friend, the strange sensation of arousal and excitement at the idea. I could go quietly into the master's bedroom and open Mrs. Garland's pantie draw and touch her panties. No one would ever know, Mr. and Mrs. Garland were at dinner, then a movie and their young children fast asleep, safe and sound. I had watched the children before, but I had never had this urge.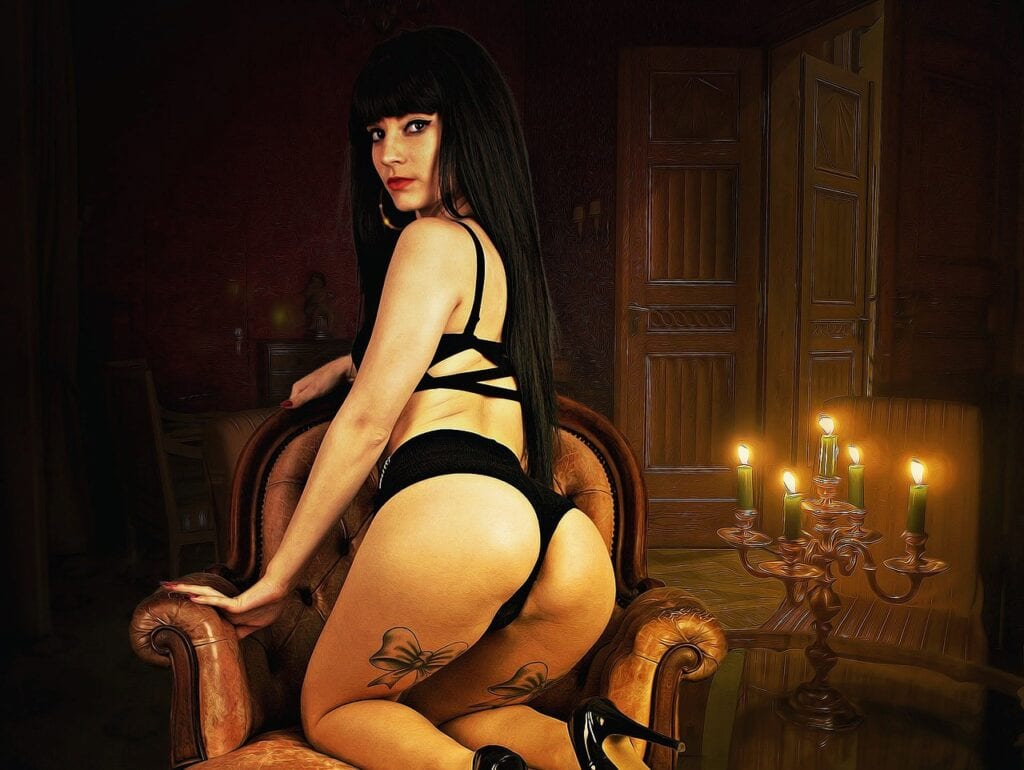 There were many panties in the draw, cotton, nylon, all different styles, and materials, it was the black pair of tiny panties that I pulled out and ran thru my fingers. As I inhaled the musty aroma, panties pressed to my nose, I trembled at the urge to put them on. I couldn't resist, a quick check at the window, all quite, at the children's door, just deep breathing, I had to put them on, I couldn't stop the desperate urge.
Dressing Room:
In a flash I was naked from the waist down, panties in hand as I stepped into one side, then the other. As I pulled them up, a wash of warm ecstasy filled me, my 14years old tiny penis instantly filled and throbbing. I almost fainted as the pleasure engulfed me.  Almost immediately I  ejaculated into those beautiful panties, waves of pleasure rolling over me. A feeling I had never experienced before. Then just as quick, dread, what do I do now. I really only had one choice, the panties were mine, I couldn't let them go. So I hand washed them quickly and dried them as best I could, putting them in my front pocket. Then I sat waiting for Mr. and Mrs. Garland to come home, I wanted to leave as quickly as possible.
The Return:
After what seemed like an eternity they were home, happy, and full of small talk as I prepared to leave. I could not keep my eyes off Mrs. Garland, she suddenly was extremely beautiful and erotic. I kept thinking of her standing in front of me in nothing but those black panties and a pair of heels. Hands-on her hips looking down at me sternly, as if she knew what I had done. I felt myself getting aroused again,  I made a quick exit. I thanked them for the work and offering my service again anytime they needed it.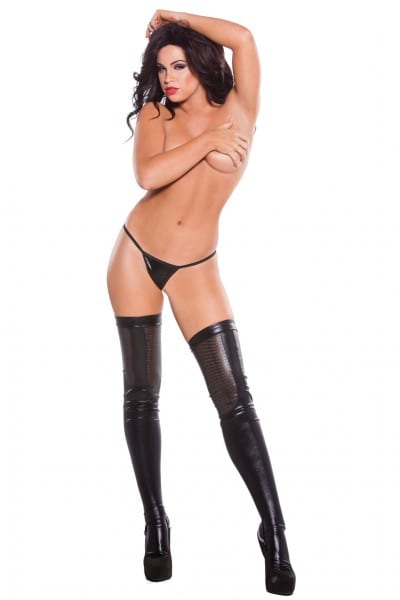 I'm Home:
When I arrived home  my parents were both asleep, my older sister was away at her friends. I was alone, I quickly locked up, grabbed a glass of water, and went to my room to sleep. As soon as I had my door locked I was naked, pulling on my new black panties.  I gazed at myself in my mirror. The excitement was as fast and intense as before, just pulling them on filled me with lust-filled erotic pleasure. Wave after wave, as I closed my eyes I again climaxed as intense as earlier in the night. I had begun my journey of erotic awakening. I had a dark secret now, but a secret that brought extreme pleasure.
The Move:
I never babysat for the Garland's again. We moved towns shortly after, but I never forgot Mrs. Garland and I always had a small reminder of her. Hidden away in my room, I thought of her often as a teenager and I wondered if she ever missed those black panties. I am sure she never got the same feeling while wearing them that I did that day, or in the years that followed.  Thank You Mrs. Garland for a gift although given without consent, appreciated every day thru my teenage years.
 The beginning of a life's journey, exploring my secret, my desires, my destiny to one day sit before and serve a Mistress. Fulfilling the path, waiting all those years ago in a pantie draw, for me.
Softsammi