Femdom Mistress Lady Wednesday – Part 2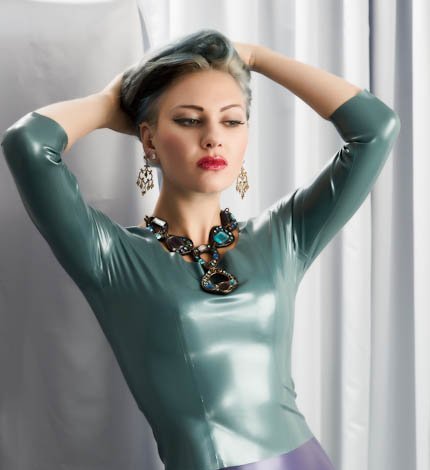 What is your favorite fetish?
 It was foot worship, but has recently become financial domination.
 If someone asked you to take them way past their limits, would you?
Yes, slowly.
 So how do you know when you've pushed the limits of somebody?
When I can see – if I can in fact see, more of the whites in their eyes than not.
Otherwise, hyperventilation.
 How do you identify the sub's fantasy and how do you work it into the scene?
 Conversation and observation are both part of the art form.
 Do you feel like you understand men better than most women, having seen so many in such a vulnerable state?
Yes.
 Is there anything that you haven't done within the BDSM world that you wish to?
 Yes. Many.
Do your slaves come from any particular area of society or is it a cross section?
The latter by far.
 What qualities should a sub/slave exhibit in your opinion?
Honesty and consistency. They must be as reliable as I, even moreso.
Outside of being a Dominatrix, what are your interests?
 Filming high art erotica.
Do you think that BDSM is misunderstood?
Yes, often, even within the 'subculture' of kink.
With all of the people you have worked with, has one stood out as most memorable, and why?
Many do, for various reasons.
What's the most fun you have in your activities?
 On a scale from 1-10?
More than I had ever thought possible.
12.5
 Do you ever feel like a therapist instead of a dominatrix?
 Yes, because letting go of control and worry is very therapeutic.
 What are the most common fetishes that you encounter?
Foot fetish, dildo worship.
What types of guys avail of your services?
All who are curious.
Would you be happy for your Daughter/son to follow you into this world?
 I would hope that they do.
What advice would you have for women who want to introduce dominance & Submission play to their partners?
Watch for a response to your initial moves before proceeding, ask about their background to gauge triggers, discuss progress.
Do you use strap ons on men? If yes what do you like about it?
Yes. Their moans.
[fblike]