Why Foot Worship is a FemDom Favorite
What does a fetish for female feet – pedicured toes, soft soles, and high heels – have to do with the FemDom lifestyle?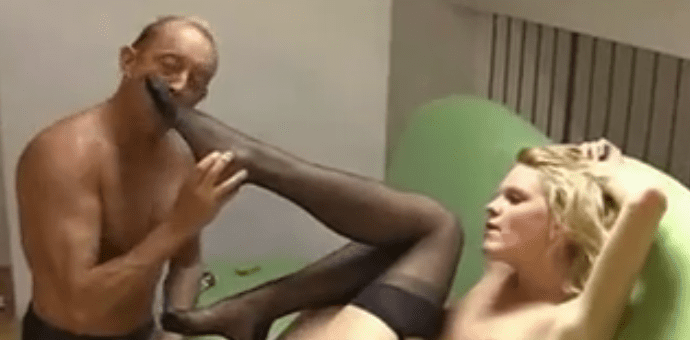 As it turns out, a lot.
Some male foot fetishists don't identify as submissive, but in this FemDom's experience, most do. The reason is simple – being underneath a woman's perfect arches is a great way to feel subservient. From down there, you can look up at your Dominant Mistress and worship, pamper, and adore Her. Start by giving Her a relaxing leg and foot massage. Then show Her you know your place with lots of kisses, and maybe a few nibbles. She may reward you by allowing Her to suck on Her cute little toes, or use your tongue to lick Her smooth soles clean. Be sure to pay attention to every single part of Her flawless foot – between the toes, the heel, and the ankle.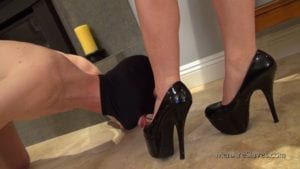 This type of Goddess Worship allows for a multi-sensory experience – touch, taste, and smell. Some FemDom likes to torture our footboys, foot slave with the strong aroma of our socks and shoes, or the powerful fragrance of our slippery, sweaty feet after a workout at the gym. This can add an element of humiliation or degradation to a foot worship scene that many foot slaves find hard to resist. An experienced FemDom generally knows how to prepare her feet to have an extremely addictive, intoxicating scent. 
FemDom can use our feet to tease and torment in so many humiliation femdom ways – by trampling, kicking, and smothering. Foot worship can be light, playful activity but it can also be very intimate, and sometimes even painful. It all depends on the specialties and interests of the Mistress, and what type of mood She is in! 
Most established FemDom has a wide collection of boots, pumps, platforms, and peep-toe or open-toe sandals. Foot slaves tend to be drawn to sexy footwear, from Stiletto heels to designer leather, and Mistresses know that this weakness can be exploited for our own gain. We love when a salivating sub becomes helpless at the sight of our strappy heels and thigh-high boots. The better to tease him with. 
The bottom line for Female Domination: Foot fetishists belong under a FemDom's feet!