The behavior of your submale in public is every bit as important as his behavior in the privacy of the home and it must be part of his training to be taught as a Femdom Lifestyle.
When you are into Femdom Lifestyle, your submissive male has to realize that he is always under total control. He should always use the proper form of address even in public provided such use would not compromise the situation or cause embarrassment. Mistresses should not allow men to speak without permission.  In this video, you will see a collared slave walking behind his Mistress in a public park…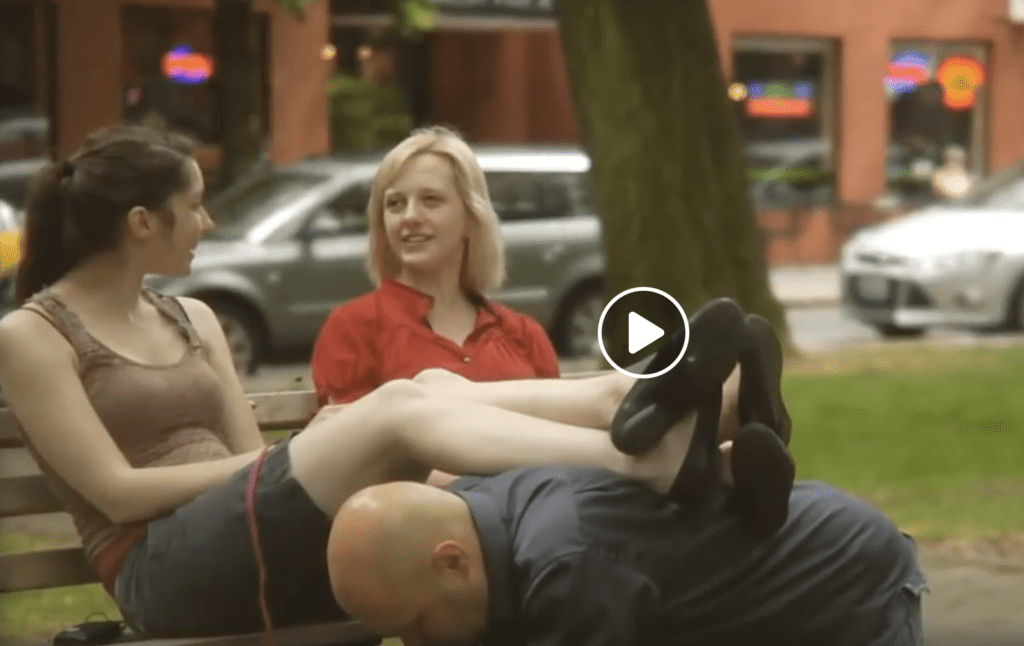 https://www.facebook.com/slaveselection.fr/videos/1667781583331170/
---
Sportsheets Leather Collar and Leash set for training your sex slave or pet into Femdom Lifestyle. Soft leather collar adjusts with buckle closure for safe, comfortable fantasy sex play. Genuine, leather, adjustable, metal studded collar with metal D-ring and matching quick-clip leash. Take control of your fantasy situations in style. Sportsheets Leather Collar and Leash is a registered trademark for Sportsheets. Keeping couples connected. Please note the package on this item is changing to black. New images added for 2013. 2012 Sportsheets blue.
Color: Black
Material: Leather, Metal
Brand: Sport Sheets
Price:  $31.95
Order NOW!