Sex can be liberating, mind-blowing, stress-reducing, soul-moving, or just plain fun. This much we know. And while we're all for "spicing up your love life," as the magazines like to call it, we're pretty sure it's not rocket science to do so — and certainly doesn't require a new story every single month about it (we're looking at you,Cosmo). So here it is, the definitive — and only — cheat sheet we'll ever give you for mixing things up in the bedroom. And since we freely admit that this is hardly brain surgery, little, if any, an explanation will be provided. Simply pick the ones you like, ignore the rest, and have a great time, you little kinky Mistress.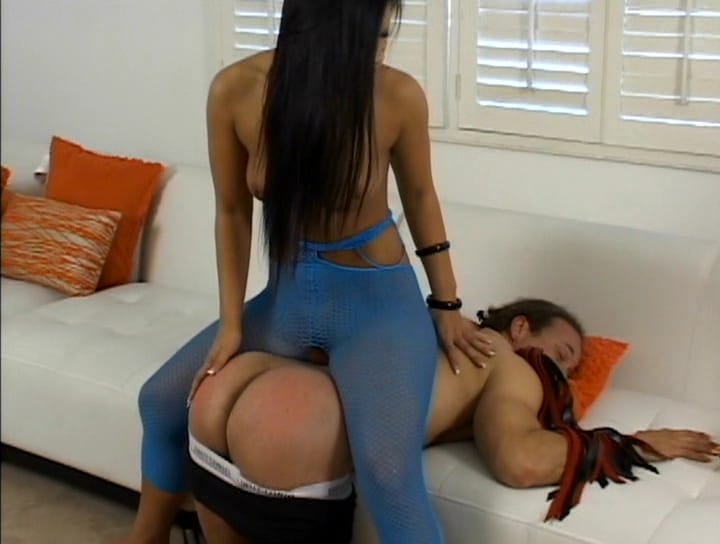 1. Spanking.
Once you have used it to spank your husband, it will become something like a badge of office 🙂
2. Pegging. 
Use a strap-on with your partner you're going to peg with and enough lube to drown a horse. Choose a softer silicone model Strap-on with a vibe that also pleasured the wearer.
3. Tying up.
Many, many men are into this, and we could spend days analyzing that fact. Trust us, it's fun. You can bind his wrists or ankles together with regular cuffs or invest in a hogtie system to bind all four together behind his back and really stretch his body out! Under-the-bed-restraints make it easy to turn your bedroom into a sex dungeon.
Some guys secretly love dressing up in frilly underpants, stockings, garter belters, and other woman's clothing. And others hate it. Either way, you can leverage the "sissification" of your submissive to your advantage by rewarding him with something lacy or punishing him with it!
6. Foot Worship. 
Is there anything more subservient than an adoring partner kissing or licking your shoes? No! Plus, prodding, kicking, or stepping is one way to literally put your foot down in this relationship!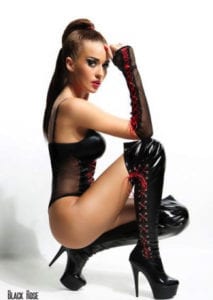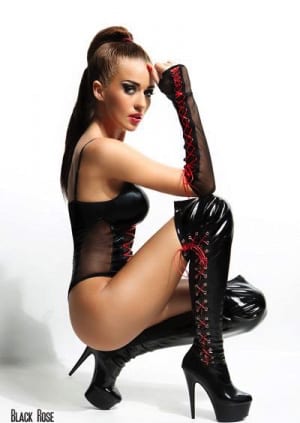 7. Lingerie, etc.
Some guys are into it, some don't care that much, few will complain, and you might feel super-sexy, so try at will.
8. Cock and Ball Bondage. 
Now, this sounds extreme, but it doesn't have to be. If you're just starting out, try a stretchy cock ring on for size. After he's comfortable wearing that, you can carefully measure for a stone, glass, or metal cock ring.
9.Teasing. 
The final element that every femdom scene needs is a little teasing. Whether your lover's bound or you've instructed him not to touch you, make a noise or get hard, you have got to tease him! This will push him to his limits.