Q&A Femdom Forum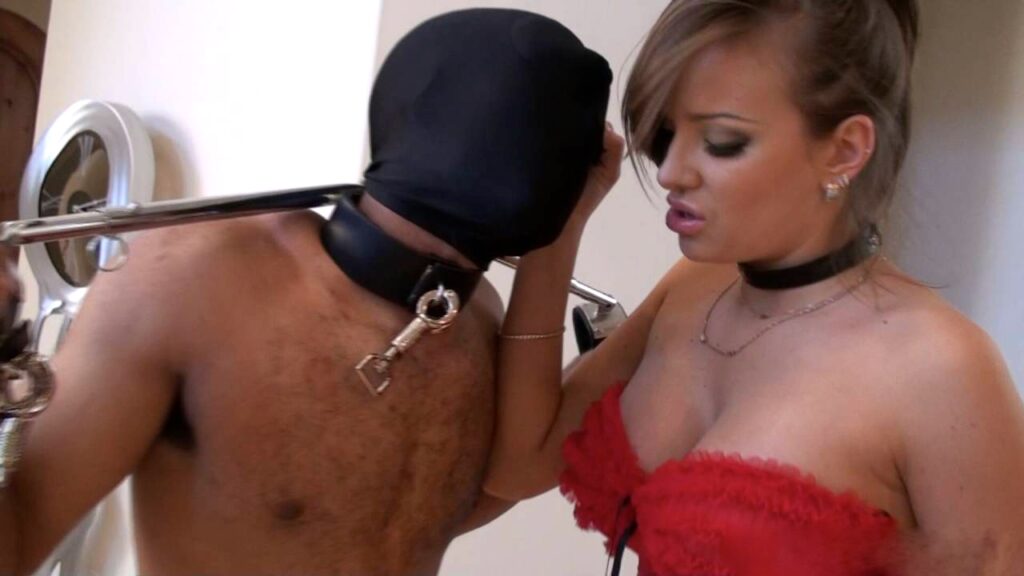 I need some advice.I would like some advice on how my ex wife could put me on chastity, panties, and basically make me a sort of cuckold slave. We are very amicable, etc. I think if I brought this up and even mentioned giving her most of my monthly paycheck (need some money for rent because we are divorced and living apart) doing all her chores, etc. I think she would say no and be weirded out at first but I think she would run with it specially after she talked with her friends. I could see her going from enjoying convenience to actually enjoying denial teasing. I think she ultimately would enjoy seeing her ex husband a chaste slave. I would offer even offer all the money I walked away with in the divorce if she considered letting me watch, or sit in the other room while in chastity when she is with someone (although I think I should bring that up only of she is receptive to the idea). Also, I would not bring this up at first. Chores, chastity and panties would be first. Also I think doing all her chores would make her receptive and the money would open up fantasies down the road. Question is, how do I bring this up. Somebody suggested not doing face to face, so I could give her time to think and talk with friends. What are your thoughts? Thank you.
You have to crawl before you can run. By taking small steps, you will allow her dominant nature to slowly come forth. Most men fail at this because they expect instant results. Your challenge is to serve your ex wife with a submissive and worshipful attitude. Always keep in mind that a true submissive exists to make his superior lady happy and fulfilled. It is living a sacrificial life and part of submissive male who worships women should get his fulfillment in serving his Queen and making her happy. In your specific case I would recommend the following: Ask for her grocery list, go shopping for her and pay for it. If she ask you why, just tell her that you have a lot of free time and you are very pleased to help her. That you always have considered her as a Queen. This will give you opportunities to help her more and probably to start do chores for her. By doing these things you will stir that dominant nature within her so that she will warm up to the other more advanced D&S stuff that you desire. This may take some time depending on her personality and upbringing. Never introduce your D/s fantasy by yourself, but this kind of relationship will open discussions to talk openly.
Can you offer me any suggestions on how to meet a female who is interested in FLR or Dom etc. ? In person on the Internet ? Looking for Mature and classy female hopefully something long term. Please be as honest as possible and please don't let your site bias or affiliation influence your answer. Thank you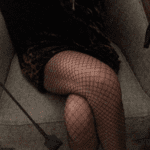 Dear Andrew,I have created "Slave Selection" to help women finding the best submales. It is paradoxical, but, despite the legions of men who claim they want to serve a Goddess,  it is very difficult to find a true submissive loving slave for a Dominant Woman. Most of the men are just not ready for the Femdom lifestyle.Knowing that this is my advice to attract a Domm to you:
In the real-life :
1. Be a Gentleman
open the doors to all women, rise when a lady enters the room, give compliments sincerely and often, etc.
2. Start wearing a chastity cage
you can start slowly at home, but your goal will be to wear it 24h/7 to get ready if your future Lady wants it. It will be also a very good point for your online Slave Selection profile.
3. Stay fit and sexy
Make the best out of your appearance — hardly groundbreaking advice, I know, but you'd be surprised how many men think this unnecessary. First impressions count.
4. Distribute Slave Selection Invitation cards
Order it here for $20
.
These cards have your personal Slave Selection profile QR Code. For every person who uses it, you will receive an alert but also Free Credits on your account.So, if you put one of these cards to the woman next door mailbox and start looking for a sub, you will find a new Dominant Lady in your neighborhood. There is a lot of Dominant Women, but most of them do not introduce themself to the lifestyle, these cards can be a lot of time-saving.
Online with Slave Selection:
1. Choose the correct username
The choice of username can say a lot about you.This is not a name you have inherited or given name chosen by your parents. It is you who choose to identify as through your nickname (you can change your username in settings/my account).
2. Photography
Avoid photographs that present your behind with a plug or your male attributes. A domineering woman needs to be seduced and she hates vulgarity. 
3. Use the Filter email alert
To get an alert for every new Domm in your search area to be the first to chat with.
4. Chat
You must be very careful about how you write your presentation and your answers. You must choose carefully how you say "hello" or "good evening". I advise you to use the word "Madame" to contact a woman domineering at first contact. This is the most appropriate term as the Domina has not given specific instructions on what she wants to be called by her subjects. Then the capital is essential to the "Mrs." or "Mistress" and other names Domina asks you to use for pleasure. I can not guarantee you a Domm will be interested in you.
However, if you are a true slave and you respect the basic rules that I just mentioned, I think you should be able to meet a Domm who agrees to take you on as her slave. You must remember to be patient and honest in your approach. Good luck!
Ask your Question to Mistress Caroline by email: caroline@slave-selection.com