The Start to my Subjugation – An Experience of Submission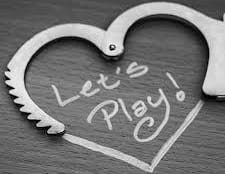 Like most people, there was a time when I had no concept of domination and submission in the context of sensuality. I thought men were supposed to dominate in sex and that my satisfaction was all that mattered. This led to many shared, unsatisfying and unhappy "liaisons."
But there came a time, around age 40, when I met "Jackie," a beautiful young blond lady around 15 years my junior. I found her in a newspaper escort ad. Jackie and I met for several enjoyable trysts. These were "traditional" experiences, nothing "kinky" or new to me.
Once, though, when I called Jackie, she said "I've got a friend here. Want to see us both?" Never having done a twosome, I jumped on the chance.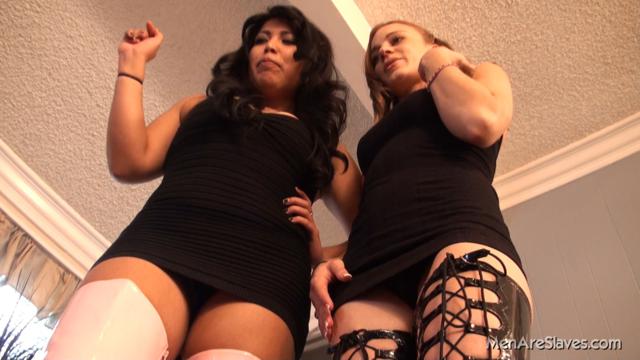 When I showed up at Jackie's, she introduced me to "Ilsa," a Swedish beauty, very thin, who made me drool. Jackie left us momentarily in the bedroom and, when I started to play with Ilsa's breasts, she said "let's see what Jackie says."
Then Jackie came into the room and said "want to try something new? Have you ever submitted yourself to a dominant woman?" It sounded fascinating, so I readily agreed to try.
Jackie and Ilsa had me strip down. They put panties, a bra, lipstick and a wig on me. Then they had me pose for them in different positions, while they laughed at me and kept saying "now bend over and show us your ass" and the like. I actually found it to be a turn on, so I kept complying.
The Blackmail:
Jackie took photos of my poses, then removed the film, left the room and returned. She said "now I've got pictures of you, and if you don't do everything I tell you, I'll send them to your office – then everyone will know about you." I was horrified, but did everything I was told, serving both Ilsa and Jackie in ways I had never dreamed of. I really wanted to get that film back.
After that, Jackie arranged for me to serve many more of her friends, and her demands became more extreme, but I became powerless and did whatever she wanted. When Jackie moved to another state, I sought out other dominant women for more of the same.