sissy Down on Main Street Written by
Sissy Gets An Assignment:
To begin, Mistress always took her sissy for a walk down on Main Street. Fortunately, the cops did not frequent Main Street anymore because it was such an old part of town, not too many people went there. It was only the drakes, bums, and prostitutes.  Mistress also had to remind sissy why she has to go every night. She owed her a lot of money for the time Mistress would spend training her to be a sissy slut. They were walking to the main street knowing it was about to rain. interestingly, sissy loved the rain. Mistress had a set up on Main street for the special occasion.  There was a solid fence that stood about eight feet high. It was on the corner of Main street and an alley with no name.
Mistress and sissy arrived with about three cocks stick through the holes.
"On your knees my sissy cock sucking slut," demanded Mistress.
"Yes Mistress," sissy replied.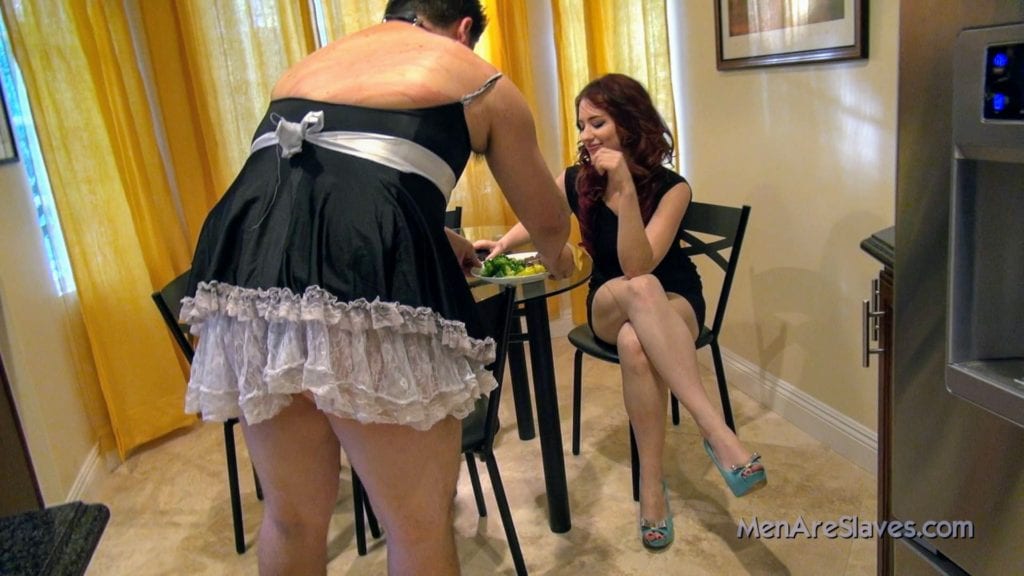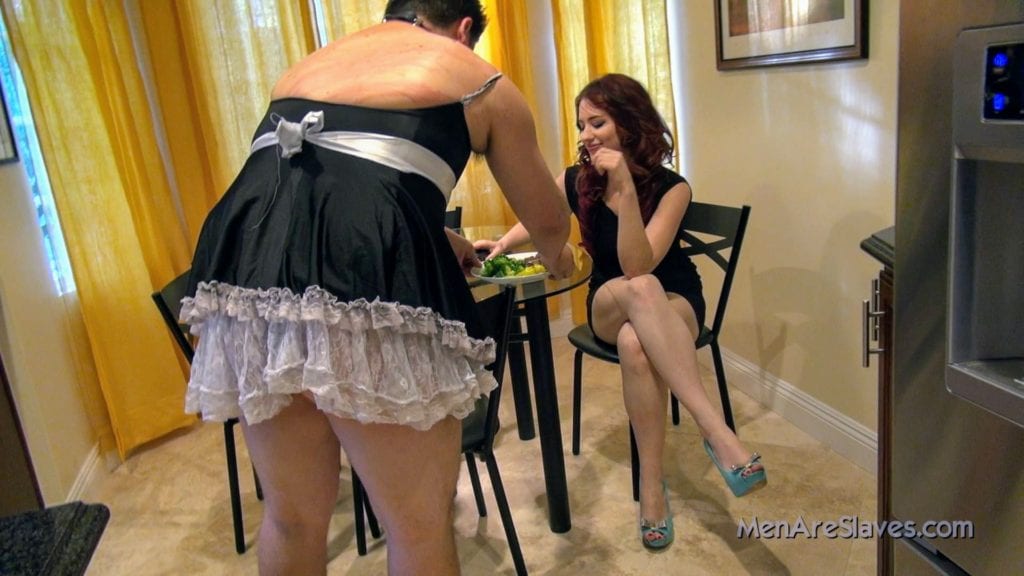 After that, Mistress pointed at the smallest cock first and sissy started to giggle. Mistress slapped her and explained this is not proper behavior if she wants to earn money to pay her back. So she began to suck this cock in the rain. The fence had a cover to prevent the rain from getting them all wet.
Another cock waited for her as she crawled over to it. It was certainly bigger than the last but was not as big as the bull she had to watch Mistress with all the time. Sucking and slurping, pre-cum finally arrived. She stopped and looked at Mistress.
"Finish and swallow my little bitch," Mistress exclaimed.
"Yes Mistress," replied sissy.
Mistress' Bull:
Then she began to sense the explosion in her mouth as it knocked her tonsils like a punching bag. Moving on, the next was quite large. Sissy recognized this cock as it was Mistress' bull. When sissy began to touch, the man pulled back. He put a note through the hole and insisted she sucks on him in his car with Mistress watching. So she moved on her knees as she crawled to his car. Then, she started to suck on as it grew inside her in her mouth. She began to think it would never stop growing. Chock on his cock started and she removed her head for a moment.  Mistress grabbed her head and shoved right back on it.
"Use your tongue and swirl that pre-cum around," said Mistress. "Now, play with his ball with your long fingernails. Don't hurt his balls though like a dumb bitch would."
Sissy began to lick, swirl her tongue, started to stroke his cock as well.
"Mistress, this is taking a lot longer than the others. They only took a couple of minutes," stated sissy.
Mistress replied, "That is because he is bull and can hold his cum in for quite a while.
Finally, they finished. Mistress started counting her money. Sissy looked up at her wondering about her share. Mistress slapped and reminder, he shares is in her mouth and slid down her throat. After all, it was only 15 dollars for the three of them. Sissy turned and looked, there were three more cocks poking through the fence.
The Sun Comes Out for sissy

Sissy looked up and the sun started peaking his bright lights through clouds. Sissy noticed how each cock had a sun beam reach down as if it were going to stroke them for her. Soon, the first cock began to rise on its own. Mistress noticed it as well.
"The Ghost of Cocks to Cum," she said with a slight giggle.
"Mistress, can I wait till the next rainfall?" asked sissy.
Incidentally, she loved blow jobs in the rain because she had to work and could feel the cocks getting harder in her mouth and this excited her. Mistress explained they already paid. One paid a lot more so she will have to get started and suck around, rain or no rain. Sissy went over to the first cock. It was a good 7 inches. After a bit, she noticed all the hair that seemed to crawl all the way up to the head. The girl could see different colors in the hair as well. The most prominent was a grey color. She looked at Mistress with a somewhat distressful look.
"Do I have to do this one?" sissy mouthed silently to Mistress. "This thing stinks too. It smells like it came out of the garbage can."
"Don't worry," Mistress replied, "it won't take long. This one has not had anyone touch it for a long time. "
Sissy got back on her knees and started licking touching the head with her tongue. She could feel it twitching and twerking each time. Sissy then wrapped her lips around the head and swirled her tongue around and the pre-cum became a drippy drip that would not stop. Just then, the girl stopped for a moment and used the pre cum as lube and began to stroke the dick with her painted nails and her hands. Just as she began to put her mouth over the hooded pole, she had a blast of white gooey splooge all over her face.
"See," Mistress said, "didn't take long. Next."
"Yes Mistress," sissy replied.
The next pole was hanging there as If it was a dead vine hanging from tree. Mistress explained she will have to get him hard, then turn around. So, she began to suck and swirl her tongue and then use her nails to heighten the sense of the balls. Because of this, sissy could feel the cock getting rock hard. As she stood up and turned around, she bent over. She grabbed in the cock and put in her boi pussy.  As a result, a thrust feeling started. Then began the moans while repeating what a slut and whore she is for Mistress. She looked up at Mistress and thanked her for the honor of serving her.
Meanwhile, just before the man came, she turned back around and got on her knees, jacked him off till he came all over her chest. The first two men left. Then Mistress explained to sissy that she will need to go around to the other side for the next one. She crawled around to the other side.
He looked like he just came from a costume party. He had made up on, black clothes, and mask.  She a low voice say,
"I'm Batman."
"There is my little slut," the man said in his normal voice.
Sissy could only reply with a somewhat serious and sarcastic reply, "Bite me with your pecker Master Bat."
Because of this, Mistress slapped sissy on both cheeks. Because of her training, sissy could only thank her Mistress.
Mistress Gets a Proposition

Lastly, the man smile and had her turn around. She had to pull down her panties with the dried up cum from the other guy. Then she began to feel a swat from the wings of his costume on her behind. Consequently, all she could do is thank him out of habit from thanking Mistress for all of her punishments.  After a bit, the man tried to get his costume off. He had to have sissy help him. Once the costume was off, he belly-flopped out as if it was a whole other person.
Certainly, she had a look of disgust on her face, but not where anyone could see it. Because it was hidden by Batman's wings. As a result, she went around the front of the man and knelt down slowly while looking him in the eyes. While she grabbed his penis and started tickling it with her long nails, he started to get hard. Then gurl went down farther and put her lips, her top palate, and her tonsils all over his cock. The whole thing fits easily. Another thing she had to consider is a part of her instruction was to keep eye contact with him as much as possible.
Finally, while looking him the eyes and before completion, the man looked at Mistress.
"Do you want to help her?" he asked Mistress.
She then took her cane that she usually uses to punish sissy, smacked the man over the head with it. She took sissy by the hand and they went home.