How I Stumbled Upon The Femdom Scene
It started out with simple oral sex videos. I always liked to please a women. These quickly became face-sitting videos, instantly pulling me into the femdom scene. The urge to submit was deeply embedded in me. My mind was reprogrammed after participating in femdom hypnosis sessions under the influence of a lot of drugs. I have since made a stronger bond to the femdom lifestyle every time I indulge in coerced intoxication. The Divine Goddess's hold over me is undoubtedly powerful. I now find myself instantly aroused whenever presented with the opportunity to serve a real Goddess. Even if the task given to me is to sexual satisfy another man.
It is truly unbelievable to think that I have been straight all my life but. Now, I have been trained to worship cock and swallow every drop of cum I come in contact with. I now have a deep desire to whore myself out and offer all my earnings as a tribute to a superior Goddess. The Goddesses have conditioned me to obey at all costs. I live to serve and obey a Goddess. I do this by making regular tributes to my Goddess and purchasing Her gifts on amazon to express my devotion. All of the 'harmless' femdom mind control videos I hastily purchased and watched have had very real ramifications on my life.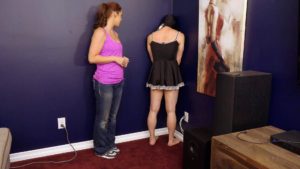 My Conversion from An Average Man In His 20s to a Bitchboy
I was an average 27 year old man who had finished college and traveled America, but ever since I stumbled upon my first femdom hypnosis session I have became a fully submissive bitchboy. My life is dedicated to serving Divine Goddesses over the internet by doing whatever is asked of me. Whether it be a cash tribute, a gift from Their amazon wish lists, handing over blackmail information, humiliating photos, becoming a webcam sissy, sucking and taking cock for my Goddess while whoring myself out on craigslist. The drive to please immaculately mesmerizing Goddesses has officially taken over every part of my life. Relationships with women in any context is a thing of the past for me now.
My sights are set on the magnificent sight of a Real Goddess. I gave up pursuing a girlfriend and no longer have sex. Women have not given me any attention since I was first inducted into the life of femdom servitude, The Goddesses' mind-control instilled deep into my subconscious is now my life's sole driving force. I have no purpose in life other then performing acts of worship and sacrifice in the name of the Superior Female Goddess.
I dwell on the fact and still have trouble accepting what I have become. I'm constantly reminded that I have authentically been turned into a mindless submissive slave who has never protested his Goddesses' wishes. Time and time again this slave continues to prove his truly devout religious devotion towards the Almighty Goddess.