I Met Her In High School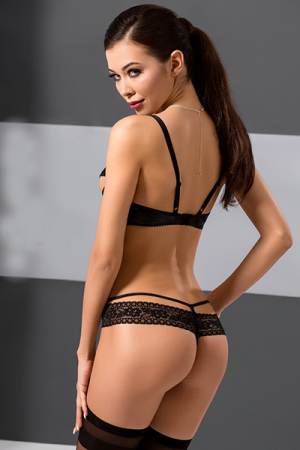 I met Laura (my future dominant female roommate) in high school where I admittingly fell in love with her. She is a well-dressed woman with a curvy body and white skin that makes me crazy every time I see her. We had always been good friends. We both went to different universities when we graduated high school. A few years passed when, out of nowhere, she contacted me through a popular social media app and invited me to have coffee with her. Laura told me she had been married for a few years but it didn't work out and they got a divorce. She stayed with the apartment they bought together but she couldn't afford to pay the bills so she was looking for a roommate to help her with the expenses.
At that time, I was looking for an apartment that was close to my job and she lived only a few blocks away, so we decided to be roommates. I was happy to live with Laura, she still had the same body I lusted for and that endearing, charming personality I always loved about her. We shared the expenses and some chores of the house but we always washed our own clothes. One morning, Laura went shopping and I stayed to wash my clothes, "I just finished a wash cycle, if you want you can take my clothes out and put them in the dryer and put your clothes in the wash," my friend told me before she left. I was taking her clothes out of the washer when I noticed these sexy black panties mixed in her clothes.
My Dominant Female Roommate Catches Me With Her Panties
I put my clothes in the washer but I couldn't take my eyes off of her sexy, black panties. In fact, I was trying to avoid looking at them but temptation got to me. I grabbed the garment and began touching it. "Soft with a good smell," I thought as I felt my penis harden. I foolishly assumed Laura would return later so I did not hold back.
Unzipping my pants, I took out my penis and began masturbating, desperately rubbing my erect penis against her panties. I couldn't get the image of Laura wearing those panties out of my mind, which turned me on even more. Consequently, I couldn't contain myself and ended up ejaculating on the floor of the laundry room, "Ohhh Laura!" I said as I moaned and released a little more semen.
Suddenly, I felt a hand on my shoulder, "So… this is how you wash your clothes?" As I turned around, I fell straight on my back. It was Laura, before I could get up, she placed her foot on my stomach preventing me from getting up. She smiled at me while I still had the panties in my hands. "Excuse me…I, I, though I was alone …" Laura placed the tip of her heel against my mouth preventing me from continuing my explanation.
The Femdom Punishment Session
"I know exactly what you were doing," she said as she placed her hands on my hips. "You earned yourself a good punishment session. Take your clothes off," I hesitated a bit feeling her heel on my mouth "What are you waiting for?" My dominant female roommate asked annoyed about to smack my groin. "Excuse me, Laura, I apologize," I said shaking as I tried to take off my clothes as quickly as possible.
She grabbed her panties while I continued to undress and put them in my mouth. "They taste good," Laura said as she took me by the ear and led me to the living room where she put me on my knees, "You've been a very bad boy," my dominant female roommate said as she gave me a strong spank.
Ouch!!! I said when I felt the blow, "Do not even think about spitting the panties out of your mouth," Laura said, giving me another hard blow on my butt cheeks. Laura continued to spank me hard for a while until she got tired of it. She pushed me off my knees and my face hit the floor. "New rules of the house." "1. From now on, you address me as Mistress Laura, understood? "I looked at her as I rubbed my aching buttocks. "Yes, I understand." Then she gave me another strong slap. "Understand what?" She said very annoyed, "Yes, I understand Mistress Laura." I said while she crossed her legs in front of me.
Completely Submitting To my Femdom
"2. Inside the house you will remain naked and you will work out consistently. You know I love a hard body on a man." I remembered that Laura always loved men with muscular bodies. So I was not surprised by this request. "Yes, Mistress Laura, as you wish," I said, lowering my head. She smiled mischievously. "3. Since you like to masturbate to women's panties, you will only touch my panties when you wash them by hand," she told me as she removed her black panties from my mouth and handed them to me. "Very well, Mistress Laura, I will go at this moment to wash your panties," I said as I made my way to the laundry room.
As I was separating all her undergarments from her laundry, I felt another spank on my buttocks. "Be more careful next time," said my dominant female roommate. She hit me with a ruler and brought me more panties for me to wash. Since I already submitted to her will, I continued to wash her panties by hand as she stood behind me supervising.
Femdom Dating With Slave Selection