Free Erotic FemDom Hypnosis
"I am not submissive. I am not a submissive mind. I am not.." Her voice broke in "and as the count reaches 1 you are feeling wide awake, bringing with you the learning's you have made"
I came to, just slightly groggy and grinned sheepishly. What was that I'd been thinking before i came round? She simply smiled. "Well, that went very well for a first session. You are lucky to be so easily hypnotized. It's a sign of someone who is imaginative and intelligent".
I was already feeling chilled and the implied compliment made me feel good. She continued "It may take a while but you'll find yourself much more confident" I took my leave after making another appointment and went home. I had to give a speech at my wedding in a few months and was dreading it.
Over the next few weeks she proved right, I did feel more confident about making the speech but I found myself distracted from all the planning that was going on. My fiancé Sarah began to comment on it. I tried to show interest but the problem was I couldn't get my therapist out of my thoughts. It was odd. She was attractive enough but not in Sarah's league. Yet I kept thinking about her in, well inappropriate ways. Even having sex with Sarah felt a bit mundane. I made a decision I'd have to stop going. I canceled my appointment. She was very pleasant about it, not even asking why. For a week or so it was fine but then I had to what I can only think was a panic attack working on the speech. Rather conflicted about it I made another appointment, which helped settle me.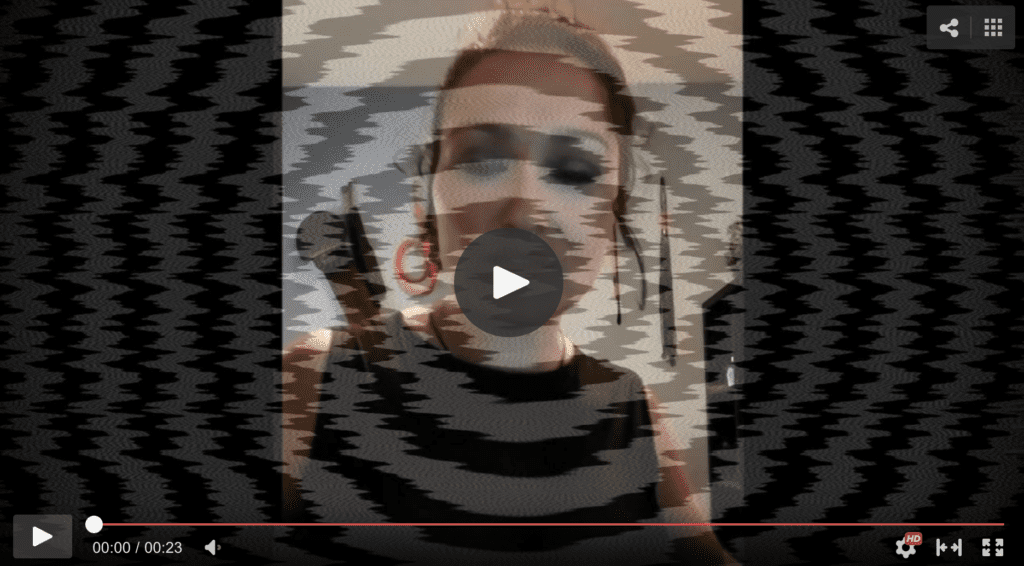 I was still feeling distance from Sarah and put it down to a bit of cold feet about such a big lifestyle change. But the thought of going for another hypnosis session gave me butterflies like I was a teenager on a first date.
When I arrived she was dressed in a cream suit with a pencil skirt. Her legs were covered in black nylons and she had on cream high heels. She'd never been dressed like that in our sessions before. I almost blushed as desire filled me. As I started to stammer out a greeting she smiled and told me to sit. 
Then without preamble, she snapped "On your knees" to my horror I dropped out of the chair and fell to my knees in front of her. She looked at me coolly, no smiling! I thought I would stand up but…my stomach was knotted in fear and confusion – but also (to my utter shock) incredible desire. Despite being on my knees I was physically shaking with adrenaline-driven lust. I started to speak "Quiet," she said softly and I swallowed my words. "Now, I'll ask you some questions. You can speak if I need a full answer otherwise just nod or shake your head. Do you understand?" I nodded obediently.
Breaking a Submissive Mind
"Do you remember anything of your first session?" I shook my head. "Well, it was interesting to me. You seemed fairly confident already so I decided to use your session to see if you had another reason for this fear you believed you had. It seemed to me your fear was rather about being seen to be foolish. That intrigued me as it's a feature of a certain type of man that I find attractive. Men who try to hide their submissive nature" I must have made a noise of protest for she stopped "Go on, what do you want to say?" "But I'm not su…" "Yes, I've heard you before. You do not have a submissive mind" she broke in.
"Then why are you on your knees at my feet?" I was indignant "It's you! You did  this, you've hypnotized me to do it!" She smiled rather wickedly "Kiss my foot" I leaned forward, placed my hands on the floor and kissed her nylon clad foot. I felt like crying. Not because I'd done as she'd told me. But because I was enjoying it. "This is not me" I whispered. "Oh, but it is darling. When I first hypnotized you you protested too much that you are not submissive mind. But do you really think that a man who was not submissive would do what you just did?
Under Control of Femdom hypnosis
Well, I can tell you they wouldn't. But you? Look me in the eye and tell me you don't want to kiss my foot again." I looked up and formed the words. But I couldn't say them. Blushing I couldn't even hold eye contact and lowered mine. "Go on." She said. I didn't even have to ask. I lowered my head again and kissed her other foot. My legs were shaking and I realized I was actually crying – which made me feel even more humiliated. Where had this come from? This couldn't be me. It must be her. She pushed me back with her foot. "I will tell you something now that I know you'll believe because you'll recognize the truth in yourself. I never hypnotized you to be submissive, I just gave you permission to embrace your true nature. But now I think you may have another problem. How's your sex life been lately?" I admitted how it had been lately and she positively smirked. She dropped the shoe from one foot and pressed it to my mouth. "You need to break this engagement. It's not right for either of you. You'll do this within a week and let me know when I see you next week.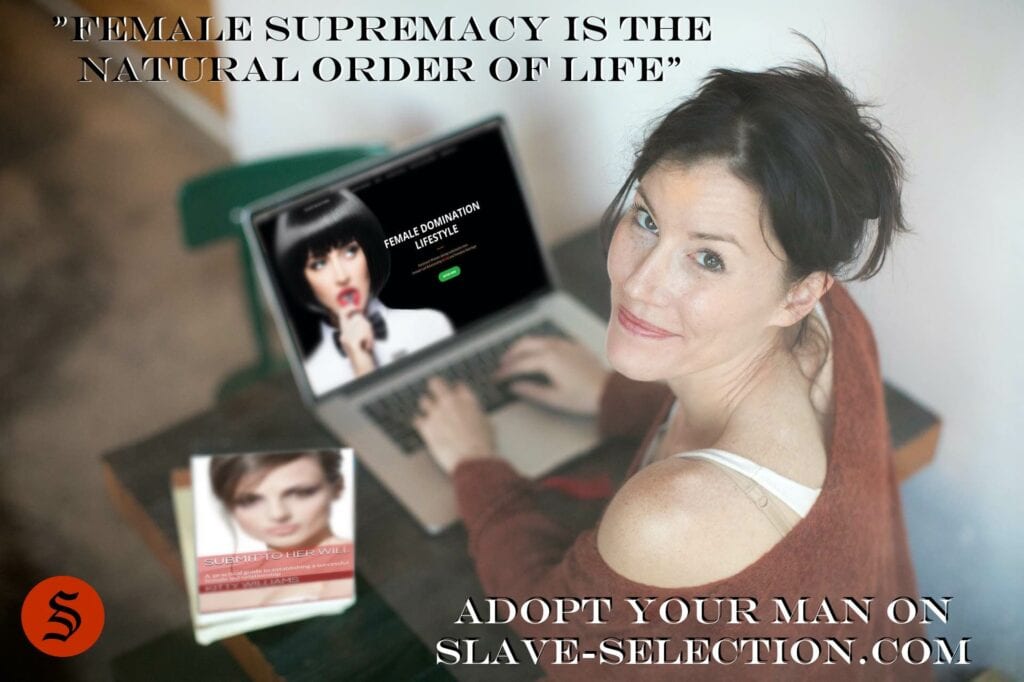 That was a hard week. But there I was a week later, newly single waiting for my appointment. I was ushered in. Nervously I took my seat "Tut, Tut. No, on your knees" hastily I got to my knees. "Clothes off" hesitantly, but eager I took off all my clothes and knelt naked as she stood above me.
Female Supremacy
"Ok Aimee, you can come in now". Shock and horror filled me as the door opened. Another woman walked in. My horror increased to unthought-of heights as I recognized Sarah's mother. In her fifties, she was still attractive in a mature way. " You see Aimee you were right. Sarah may not appreciate it, but I do. And I know you do too." She turned to me. "Well, what are you waiting for?" I didn't know what to do. I wanted to curl into a ball but felt powerless to do anything. "Tom, come here" Aimee's husk voice. I looked at the therapist who nodded. I started to stand up "Crawl" I'm not sure who said it, but I obeyed, crawling naked to the feet of the woman who was meant to be my mother-in-law. I could feel I was crying again with the humiliation. "Good boy" came Aimee's voice. "I always liked you, Tom. I always felt you were attractive. But not for my daughter." My eyes were on her feet. I saw as she stepped out of her skirt, saw her thong fall to her feet. "Up" came her voice. I looked up, face burning in shame. Her blonde furry pussy hovered in front of me, her finger pointing to it. Incredibly aroused and ashamed at the same time I eagerly licked the sweet cunt of my ex-fiancé's mother. The therapist was laughing behind me. Suddenly I felt a whack on my bare bum. "He's such a naughty one. I'm going to have so much fun"
By: Ollie