Good morning Goddess, 🙂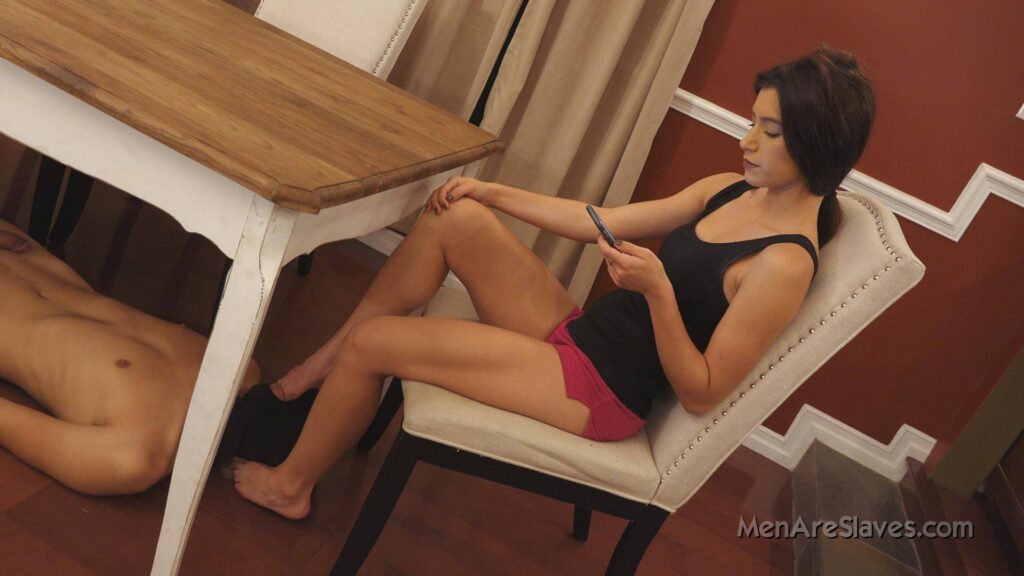 I was surprised to hear that You and Mistress have been texting! I thought I sensed a shift in our day to day relationship dynamics, I just attributed it to the changes that the recent revelation and arrangement proposal were having on my aspiring Mistress. Should have known the influence You were having on Her.
She told me this morning about Your budding friendship and wanted me express my thoughts to you today in my daily devotion. Thank You so much Goddess for Your love and guidance in helping us to discover a true Female Led Relationship.
As required, here is my daily report to You about the ongoing progress with Mistress. We are settling into the new routine that reflects my explicit submission to Her.
Stealth Submissive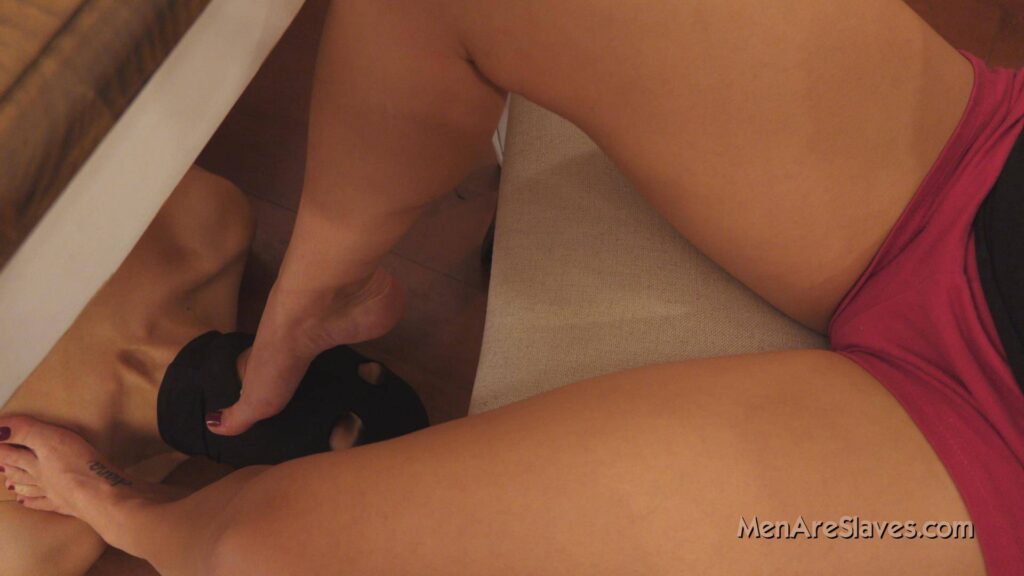 I am no longer just a "stealth submissive". She has followed Your guidance to create some day to day rules and rituals for me to abide and had me write them out so that it is clear to the three of us. Mistress has asked me to share with You what She has come up with so far..
Rule 1:
While in the house I am always to be completely naked for Her. And soon there will be the exception for a collar and chastity device, which She is still pondering. We have been researching chastity practices, hygiene, etc. You have made a great choice in devices as it looks like the one I ordered for Mistress will be comfortable and easy to keep clean, enabling Mistress to enforce long periods of chastity, completely control my sexual practices and affirmatively possess my sexuality. (This makes my heart skip beats just writing about it!)
Rule 2:
I am to provide oral sex for Her every morning when She wakes. I crawl under the covers and She sleepily opens Her legs and continues to doze, I orally worship Her usually for around 20 minutes. This has varied according to Mistress' schedule and mood from just a couple of minutes on up to an hour. This weekend She actually had me pleasure Her for 3 hours! She told me She plans to have us do that much more often, as long as there is time.
Rule 3:
Every morning after I pleasure Her,  I am to prepare coffee and breakfast and bring them on a tray which I place beside Her bed. I kneel and rub Her feet while She eats, attending to Her every need, be it a new napkin or a coffee refill.
Rule 4: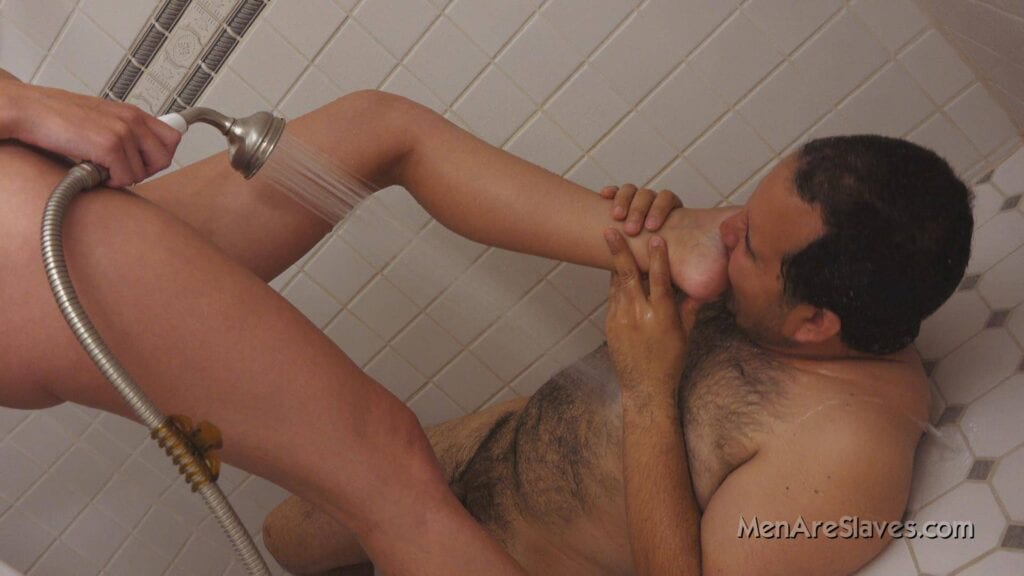 I will prepare the bathroom for Her shower. I'll start the water and get it nice and warm for Her. Then I kneel while She showers and prepares for Her day, ready to hand Her a towel, or rub Her back with soap.
Rule 5:
I am responsible for all household chores, errands, shopping and otherwise maintaining the household.
Rule 6:
It is understood that I am to be completely monogamous, cuckolded to Her, and Mistress will regulate my orgasms and all sexual activity. Mistress, if She so chooses, may also exercise Her right to date and have sex with others whenever She pleases. I am to support Her both in a practical way, by helping Her prepare for dates or driving Her to visit with a lover. And I am also there for Her to provide emotional support, with open ears and encouragement. She just read about a Domme who would have sex with a lover in an adjacent room from Her slave so that he could hear Her moans of pleasure.
Afterward
She would tell Her lover she needed to "clean up". Then She would slip in to the next room to sit on Her slave's face, allowing him the pleasure of being involved by licking Her clean of Her wetness and Her lover's seed. Mistress told me She was very turned on by this story. We have also spoke of a threesome, with me and another slave, both pleasuring Her and amusing Her, obeying Her orders to play with each other, training me in bisexuality. Mistress is still new to all of this, but is entertaining the ideas. I am not bisexual, but will gladly please and obey Mistress if this is what She chooses for me.
Rule 7: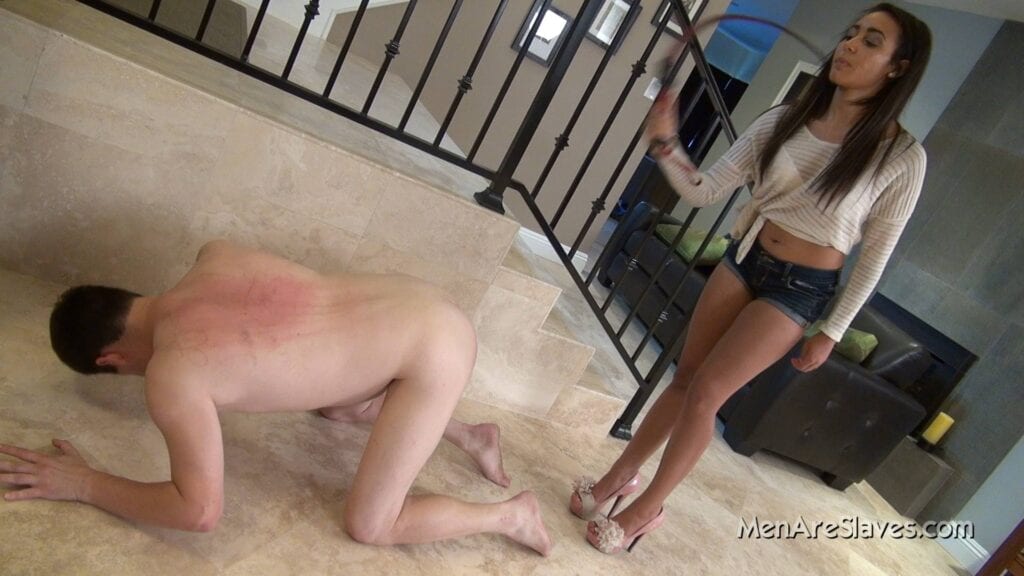 Punishment. Mistress has recognized the need for discipline and behavior modification through punishment. She has asked that, for the time being, You administer any necessary corporal punishment on me when she is displeased. She wants to learn from You and is not yet used to the idea of doing it Herself. Other forms of punishment will be certainly be discussed in the future as we evolve, and could include orgasm denial, humiliation, etc.
Rule 8:
Complete honesty and surrender. Very important to a Mistress/slave relationship. The fact that I wasn't initially honest with Her about You has displeased Her, and She has said I will be punished for that after She discusses with You what is appropriate. I am committed to surrendering to Her and You, and am nervously accepting of whatever punishments You both deem appropriate and necessary for my training.
Rule 9:
My daily written devotion, of course!
Thank You so much Goddess!
With love and submission,
slave j