My First Experience as a Domineering Women 's Subject.
This article I submitted discusses my first experience as a male subject to a domineering mistress.
The appointment was taken for over a week for my first experience as someone's subject. Sometimes I masturbate almost 5 times a day imagining what my fate would be once in the hands of this beautiful dominatrix.
We exchanged on Slave Selection for a few weeks and I did feel that I was dealing with a woman determined to take me in her hand severely. For many years, I had developed a reverence for mature women who had an authoritative look. After some time, I understood that my place was with these women at their feet ready to obey them.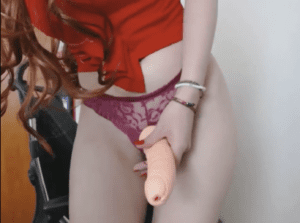 My heart was pounding, I shaved my pubic area, testicles, and anus that afternoon to be clean for my first experience with this Mistress. Feeling completely smooth, I began to feel excited as it already felt like I was a  little bitch.
I arrive at the hotel. I paid for the room and I sent her a text to let her know of my arrival. She asked me to undress and to be on my knees at the door, kneeling forbidden to look at her when she arrives. I was already in a daze.
She got there and touched my hair, and she went in to prepare herself in the bathroom, I did not have the right to move till she came back. I obeyed, but I could not help but watch her prepare herself. She is beautiful, red-haired with a very beautiful body. Suddenly, she looks at me and meets my gaze. She walks up to me and asks me if I find it normal to disobey her. I replied no, but it's too late. I am at her feet and she asked me to lick her boots. I did so immediately as I was a small dog. I am under her control! 
Then she asks me to get up and she put clamps on my nipples as well as a blindfold. It hurt me but I said nothing because I did not want to disappoint her. She then asked me to lie down on her knees so that I can take her spankings. I put myself in the position she requested. She pulls my hair at the neck while spanking my ass I arched my back like a little bitch to please her. The pain is growing but also the excitement mounts. I'm in a trance, totally without even being able to see her!
Here comes the moment both feared and desired, that of the strap-on sodomy. She prepares me by fingering me and by inserting a small plug to dilate me. I'm a virgin and very tight.
Then she asks me to get on all fours. I'm afraid of what will happen. She begins to put her dildo in me. This is painful but her sweetness is appreciable. Then there comes the most beautiful enjoyment of my life. She asks me to turn. I'll have the opportunity to see the bugger me. This vision excites me greatly. I have my legs up and my ankle on her shoulders. She begins to accelerate and force more and more strong and deep pumps. She notices that I liked the blows and the force. She did not deprive me of anything, making me repeat to her that I am her little dog. 
She eventually takes my cock and made me scream louder and louder until I orgasmed. At that moment, I am totally in it. Since that day, I am devoted to dominating women and I have learned to understand and accept my place as a subject to domineering women who from my point of view are totally superior.
That's my first experience as a domineering women 's subject.