Men like dominant women!
You Are A Female Dominatrix? Do Not Be Ashamed!
You are a female Dominatrix? Have you always felt the need to control everything in your life, even in your relationships?
However, you are afraid to be reduced by your entourage to the image of a leather slut torture and terrorizing those poor male partners.
So it is perhaps why you hesitate to reveal to your husband, boyfriend, or your lovers your true self and your fantasies?
We still live in a world where normality for a heterosexual couple is the domination of men over women.
It is now fashionable to recognize the possibility that woman can be the equal of the man in the couple, that man can do the cleaning, ironing, and caring for children but we remain on a notion of sharing.
We are still very far from seeing an advertisement or in a mainstream film a couple in which the household head is married, strong woman who dominates her husband to the delight of the latter.
Still, you should know that you're not the only woman to feel this urge to take power in your relationship.
Take the time to look around at your friends, co-workers, and their couples or celibacy.
You begin to understand why there are so many separations and divorces. In many couples, each partner tries to play the role that society expects of them. Pretending to be someone else can only lead to frustration in the long run. Frustration is the enemy of the couple.
Perhaps you begin to glimpse the reasons why all your relationships have ended in failure?
You are a female dominatrix! You are not the only one!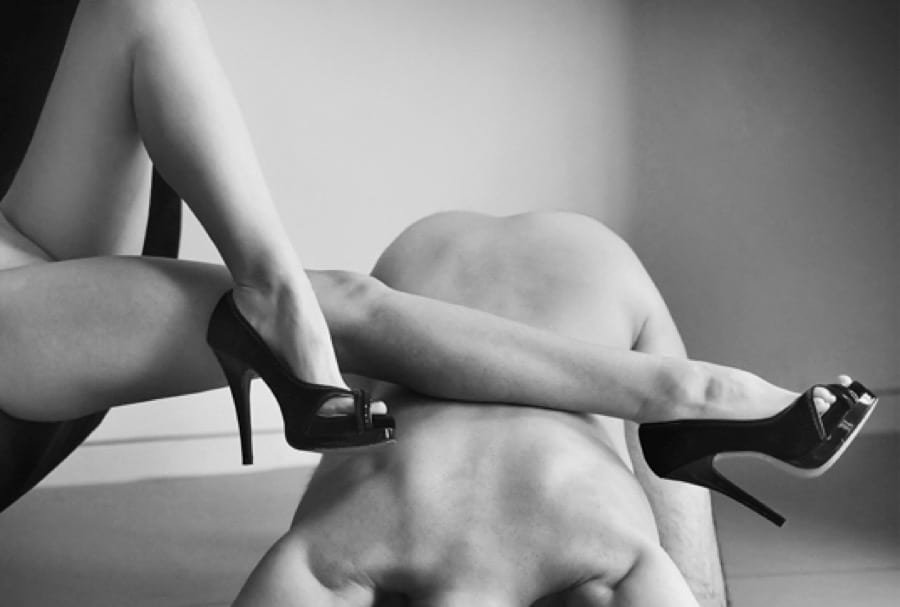 More and more famous women are now proud to recognize that they are dominating women.
You would also be surprised by the number of famous men who have power and success in their professional lives and who aspire in their private lives to be the perfect slave of a dominatrix.
In fact many dreams of the day when they will meet a beautiful dominatrix who is willing to take them as slaves. They will finally be what they really are: submissive men.
Don't be afraid anymore! Don't hide!
If you are a couple and in love and want to save your relationship, the best thing to do is have a conversation with your lover.
You have to explain what you really want in a relationship and your fantasies. You must reveal the woman you really are.
Maybe you'll be pleasantly surprised by his reaction?
Maybe is it a subject that is not known or submitted secretly awaits his dominatrix?
If he does not agree with the new rules you want to enforce in your marriage or has too scared to take it as a subject in the eyes of society, I would give you one piece of advice: leave Immediately!
They exist many men subjected ready to serve you and honor you.
Why did I create "Slave Selection"?
Thus I created the website "Slave Selection" so the dominant women can meet with a subject who would be delighted and excited to undergo the least of their desires and fantasies without restriction.
At the beginning of every relationship, it is necessary that each partner agrees on the type of relationship in which it engages and the rules to follow.
I am proud to say that there have been several femdom marriages through the website "Slave Selection".
I claim no magic formula to succeed in her love and sex life.
I just know that we must already start s assume as we are to have any chance of a successful couple.
Caroline