Want to explore your dominant side and become a true dominant woman?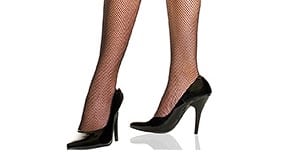 Do you want to become domineering, the woman who takes things in hand, who is not afraid to get what she wants while forcing her partner to move into high gear? Or maybe you have a fervent desire erotic power without wanting to fall into the cliché of a leather slut? Maybe your partner has asked you to take control and you find yourself confused and conflicted with your desires? Rest assured, you are not the first in this case.
The media and society give us a false negative image of Dominatrix. Leather whip in hand, they do not like men and perversely torture. The truth is that real sexual domination is everywhere and exists in the majority of women and men love it.
To understand the dominant woman and to become one, you must move away from the dominating SM stereotypes. You must become a woman in possession of your sensuality and let yourself be carried away by sexual desires and YOUR desires. This is the key. Whatever your sexual wants and desires, you must use your femininity to bend your partner to YOUR wishes.
There are classic icons of the dominant and sexy woman Amazons, Cleopatra, Mata Hari. There are also the stars of pop culture that have Domina power such as Madonna, Rihanna, Nicki Minaj or Angelina Jolie.
But remember that the female power is present in the everyday woman. She gracefully faces many obstacles and challenges in his life with humor and determination and thus creates his own destiny and his own success in life. Be aware of these challenges you have faced and in which you have become more confident in yourself. There is female power within you, waiting to be released.
The heart of female power and female domination is simple, but not easy to make. It is confidence in your feminine power. This is not a fetish costume, corset, latex, heels needles, bondage or any activity that will make you become overbearing. The essence of the Dominatrix is summed up in her female power over men. We must realize this and develop it.
Many women have developed their dominance by experiencing it along side with a male subject. An experienced submitted man never talks about his fantasies and desires but supports you in developing your fantasies and desires. For that, he supports in all the housework, shopping, meals, gives massages, and helps to relax you, it creates an atmosphere conducive to the development of your Dominant side and a lot of fun to see him grow. We have created the Slave selection site to help you find the perfect male subject for you, feel free to shop the market there, you will be surprised. And once your side Dominant side has been developed, you'll never want to change lifestyle.