Police bust kinky couple over painful love-making
Concerned neighbors in Bavaria called the police on Sunday after hearing a woman screaming for 40 minutes – but officers got a bit of a surprise when they arrived at the flat. It's just a kinky couple.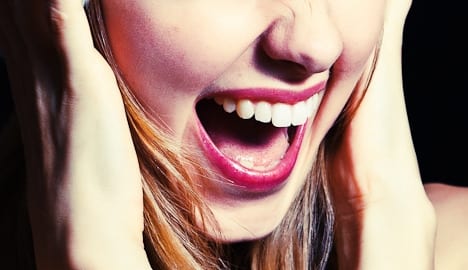 Police were called to the flat of a young couple in Straubing in eastern Bavaria after neighbours said they heard a woman who seemed to be in immense pain, reports Münchner Merkur.
The young woman – believed to be around 20 years old – had been making the excruciating noises for around0 minutes, police said on Monday.
Officers knocked on the door and called out to the woman. But, when no one responded and the screams continued, they forced their way into the flat.
It turned out that the pair in the apartment were engaged in a noisy bondage session – but stopped what they were doing pretty quickly when officers entered the bedroom.
Police told the couple to keep the noise down in the future.
Officers also found a small amount of marijuana in the flat, reports the Merkur.
Written by Hannah Butler.
[fblike]
http://www.thelocal.de/20150721/police-investigate-40-minutes-of-screaming