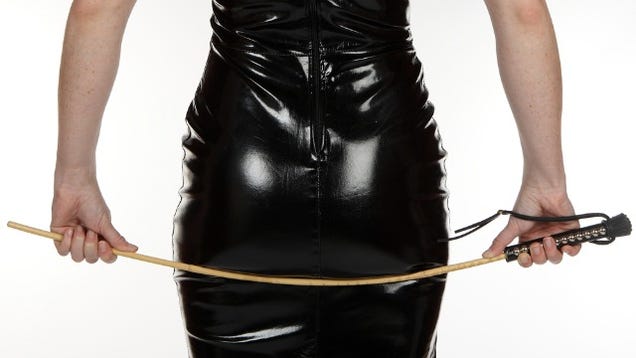 New York state Attorney General's Office lawyer Alisha Smith has been suspended without pay from her $78,825-per year post "pending an internal investigation," but probably because she's got a side job as Alisha Spark, heart-shaped pastied S&M performer extraordinaire. Or so theNew York Post has learned!
It's not the pasties part of Smith's business that troubles her employer, say sources, but the potential profit-making aspect:
It is common in the S&M community for dominatrixes to receive payment for appearances at fetish parties, where they unleash tawdry torments on eager submissives.

Sources cited a standing executive order in the Attorney General's Office that requires employees to "obtain prior approval from the [Employment Conduct Committee] before engaging in any outside pursuit … from which more than $1,000 will be received or is anticipated to be received."
So it seems that you can be a dominatrix-lawyer for the state of New York, as long as youvolunteer at the fetish parties. For all you budding lawyers out there, questions about this issue appear on the professional responsibility test.
One of the highlights of Smith's lawyering career is that she won a $5 billion securities fraud settlement from Bank of America three years ago. Do you think somebody on Wall Street wanted to get her into trouble for being too effective? Speculate in the comments.
http://gawker.com/5841357/ny-lawyer-with-sexxxy-side-business-suspended-from-job
[fblike]