Belleville man with chronic sock fetish charged with burglary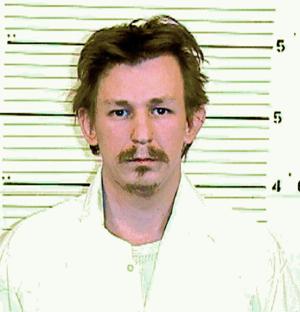 BELLEVILLE • This city's socks offender has struck again, authorities say.
James W. Dowdy, 43, whose fetish for women's socks has gotten him arrested more than a dozen times, was charged Tuesday in St. Clair County Circuit Court with burglary.
He was arrested on Monday after allegedly taking socks from a police "bait car."
The vehicle had been set up with a basket full of laundry to snag Dowdy after a resident reported finding socks in her yard in the 7600 block of West Main Street in Belleville. Police recognized the discarded socks as Dowdy's method of operation.
"Belleville Police Department has had numerous incidents with James Dowdy of taking socks from residences and other types of sock-related incidents, with his using socks in an inappropriate and obscene manner," according to a search warrant.
Dowdy, of the 7700 block of West Main Street, has been in almost-constant trouble since boyhood related to his obsession with women's socks.
Police have said there's been no evidence that Dowdy has ever threatened anyone. But his fetish has gotten him lectured, fined, placed on probation, jailed and sent to prison.
Dowdy is on parole for a 2008 residential burglary in St. Clair County in which he entered a residence to take socks. In 2004, he received a seven-year prison term for an attempted sock burglary.
Similar offenses led to prison terms for Dowdy in 2001, 1998 and 1994.
"I would like to get help with it so I can get over it, get it out of my life and get on with my life," Dowdy told a judge in the 1990s.
His mother once testified at a mental fitness hearing that she had on occasion chained her son to his bed out of fear that he would break into homes.
Dowdy was held Thursday in the St. Clair County Jail, with bail set at $300,000.
[fblike]
http://www.stltoday.com/news/local/crime-and-courts/belleville-man-with-chronic-sock-fetish-charged-with-burglary/article_41ed3ea4-9f61-5259-89e0-734f8ff0a767.html