The numerous benefits of a femdom relationship
The femdom relationship and culture is the sexiest way to explore what makes you and your partner tick. By embracing the power of female superiority, couples can experience a deeper level of intimacy that isn't always available in conventional relationships.
In femdom relationships, it's important for both partners to be able to express their desires freely – something that is often difficult when traditional gender roles are imposed on them. By embracing the femdom lifestyle, each partner can explore their sexuality in a safe and nurturing environment. This type of relationship provides an opportunity for couples to break down taboos and express themselves in ways that were not possible before.
In addition to providing an atmosphere for open communication, femdom relationships also provide numerous benefits which include increased sexual pleasure from activities such as BDSM.
Power and superiority of the female partner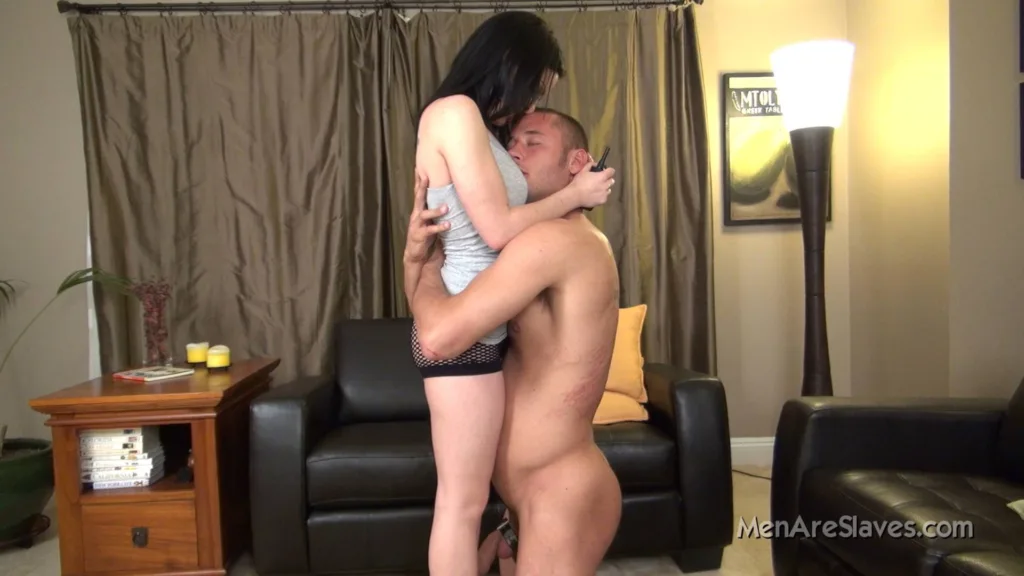 Femdom relationships inherently affirm the power and superiority of the female partner, a dynamic that can lead to a profound increase in sexual satisfaction for both individuals. This dynamic isn't about degradation or subservience, but rather about the deep-seated empowerment and liberation that arises when power is willingly surrendered to the female partner. This redefined power structure stimulates a unique, intoxicating sexual charge, often leading to more exploratory and fulfilling sexual experiences. The balance of power, the relinquishing of control, and the exhilarating sense of the unknown combine to establish an erotic playground for both partners, enriching their bond and deepening their sexual connection.
The thrill and allure of femdom relationships extend beyond the bedroom, seeping into the daily interactions and dynamics of the relationship. The female partner, empowered with control and decision-making abilities, can lead the relationship in a manner that caters to her desires and needs. This often results in a relationship that boldly strays from societal norms, distinguishing itself by the profound respect and admiration directed towards the female partner. This adoration, fueled by the celebration of female superiority, fosters a deep connection and mutual understanding between the partners that transcends the physical, tapping into realms of emotional and intellectual intimacy often unexplored in traditional relationships.
Open communication and self-discovery
The mutual respect that underpins femdom relationships promotes an atmosphere of open communication and trust, essential elements for a healthy and satisfying relationship. In this realm of female superiority, the male partner voluntarily surrenders, allowing the woman to lead and make decisions. This dynamic fuels an intoxicating sense of power and control in the woman, while the man derives pleasure from his submission, fostering a deeper understanding and appreciation for each other's desires and boundaries. This unique bond, forged between the layers of power, control, and surrender, paves the way for a relationship filled with passion, exploration, and mutual satisfaction.
Femdom relationships also provide a compelling avenue for personal growth and self-discovery. Submissive partners learn to let go of control and trust their dominant counterparts, a process that often leads to the unearthing of deep-seated desires and fantasies. The dominant, on the other hand, discovers the tantalizing thrill of wielding power, a role that demands emotional intelligence and self-awareness to navigate effectively. This journey of exploration and discovery, intertwined with sexual dynamics, often leads to heightened self-confidence and a stronger sense of identity in both individuals. The sexual tension and excitement derived from the power play not only spice up the relationship but also contribute to a deeper understanding of oneself, making femdom relationships an incredibly enriching experience beyond just the physical aspect.
Sexual exploration, personal growth, and mutual satisfaction
In a world often dominated by male-centric narratives and power structures, femdom relationships serve as a potent reminder of the strength and allure of female power. They offer a refreshing perspective, celebrating female superiority and showcasing the tremendous erotic potential inherent in this dynamic. As more couples explore and embrace this lifestyle, the boundaries of traditional relationships continue to be pushed, opening up exciting new avenues for sexual exploration, personal growth, and mutual satisfaction. The power of femdom relationships lies not just in their ability to ignite physical passion, but also in their capacity to foster emotional intimacy and personal transformation. As such, they represent a provocative and empowering approach to love and sex that is as rewarding as it is sexy.
Femdom relationships shatter preconceived notions of traditional power dynamics, replacing them with a refreshing and erotic model that empowers women and indulges in the thrill of control and submission. This interplay of power, trust, and sexuality results in a relationship that is as emotionally fulfilling as it is physically satisfying. Overall, the femdom lifestyle serves as a testament to the allure of female superiority, a celebration of power, and a beacon of exploration and self-discovery in the realm of love and sex.
Celebration of female superiority
The powerful allure of femdom relationships and the celebration of female superiority is not just about physical pleasure, but also the psychological stimulation it offers. The intricate dance of dominance and submission, the deliberate oscillation between control and surrender, offers a tantalizing psychological thrill. The woman, indulging in her natural power and superiority, enjoys an intoxicating sense of control. The surrendering partner, in contrast, relishes the thrill of giving up control, finding pleasure and satisfaction in the act of submission itself.
This dynamic allows both partners to fully explore their sexual personas, resulting in a relationship that is as mentally arousing as it is physically. The strength of these relationships lies in their ability to satisfy both physical desires and psychological needs, thereby making them a potent mix of sexual gratification and emotional fulfillment.
Navigating a femdom relationship necessitates a strong foundation of communication, understanding, and mutual consent. It's a dance of power and surrender, where each step is consciously and willingly taken. The dance can be as complex or as simple as the dancers want it to be, and it holds the potential to be a deeply enriching experience for both parties involved. It's a place where the dominant female can express her desires and boundaries freely, and the submissive male can explore the depths of his surrender.
A journey into the depths of one's desires
These relationships, built upon the principles of female superiority and male submission, allow for profound personal growth and exploration. This exploration is not limited to the sexual sphere but permeates all aspects of the relationship, resulting in a rich, multi-dimensional experience that celebrates female power and the tantalizing thrill of control and submission.
A femdom relationship is an exploration, a journey into the depths of one's desires, where the traditional roles are reversed, and female superiority is celebrated. It's a dance of power and control, where the woman leads, and the man willingly follows, fostering an environment of trust, respect, and mutual satisfaction. This dynamic allows the woman to express her power and dominance, and the man to explore his submission, each reveling in the intoxicating dance of dominance and surrender. Amidst this dance, both partners find an avenue to explore their deepest desires, pushing boundaries, and discovering new facets of their sexuality.
Femdom relationships are not just about the physical, they also satisfy a deep psychological need, making them an enriching and rewarding experience for both parties involved. In the realm of femdom relationships, the concept of female superiority is both an aphrodisiac and a catalyst for deeper connection.
A unique bond of trust, respect, and intimacy!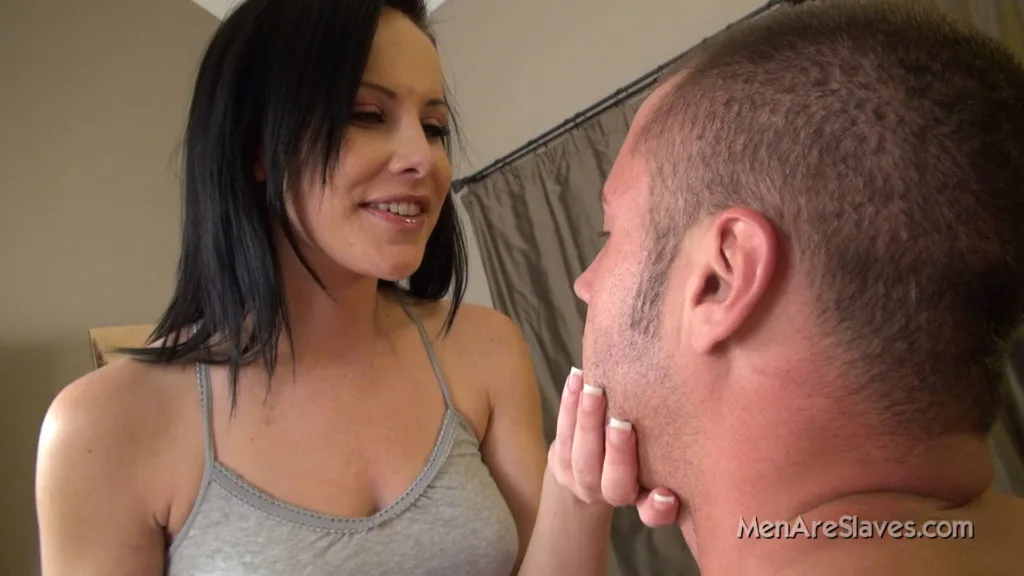 The surrender and control dynamic not only fuels the physical passion but also encourages honest communication and emotional vulnerability. As the dominant woman exercises her power, the submissive man, relinquishing control, experiences a profound sense of liberation. This interplay of dominance and submission fosters a unique bond of trust, respect, and intimacy that transcends the traditional boundaries of a relationship. Thus, femdom relationships underscore the transformative power of female superiority, offering a thrilling and fulfilling landscape for love, sex, and personal growth.
In the sphere of femdom relationships, asserting the concept of female superiority does not translate to the devaluation or degradation of the male partner. Instead, it is about acknowledging and embracing the allure and power of female dominance. It's about breaking free from the constraints of conventional societal roles and exploring the erotic potential of a power dynamic that fosters authenticity, communication, and fulfillment. The female dominant enjoys the thrill of control, while the submissive male finds pleasure in the surrender, each playing their part in this irresistibly erotic dance. Therefore, femdom relationships are not just a kinky diversion; they are a powerful testament to the allure of female superiority, the thrill of power exchange, and the satisfaction that comes from a relationship based on mutual consent, exploration, and respect.
To be continued