3 Ways to Put the Fun Back Into Your Sex Life — One May Surprise You!
Sex is about a lot of things, sometimes different things to different people. Despite many years of working with couples of all ages, races, and personality types, I am still amazed by how much the meaning of sex can vary from person to person.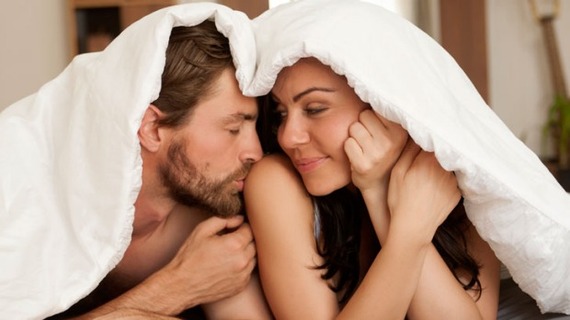 That being said, most people seem to want some similar outcomes from their sexual relationships. Jordan Gray, a relationship coach, says that all people want to feel loved and to feel safe. He believes a war is being waged against women's self-esteem, sexuality and safety from a very young age. I would agree with him.
Because women have so many dis-empowering messages being sent regarding their sexuality, they need to have a safe space where they feel they can trust their partners.
While I believe that men also need to trust, because they are generally the aggressors in our society they feel less of a need for safety.
Mr. Gray also feels women need to feel seen, to know that you hear them and are aware of their emotional states. Men need to understand that this doesn't mean they are asking to have you fix their problem, but just to understand their feelings.
Of course, women want to feel sexually desired. Men want this as well.
Let's get back to how to put the fun back, and the first way is what I like to call:
1) Planned Spontaneity
This means that you actually find some time in advance that you are both going to be available for something spontaneous. The reason I say this is that life doesn't just stop because you've decided to go fly a kite.
Dr. Phil, in his book Love Smart: Find the One You Want, Fix the One You Got lists qualities in a man's personality that may be important to a woman looking for a good relationship. One of these is being spontaneous. Dr. Phil describes this as someone who can live on the edge, pick up and go on the spur of the moment. He says this quality is important to him because he thinks too much planning takes all the fun out of having a good time.
I agree that over-planning feels confining and takes the surprise element out of spontaneity. However, if you come home from work and want to whisk your partner off for a romantic dinner picnic at the beach and a walk holding hands with the waves rolling over your feet, you may find that you've forgotten something. He may have a late meeting that he stayed for, not knowing you had anything planned. You may have forgotten to make arrangements for someone to take your children to sports events they had to go to, or a sleepover.
By sitting down together on a regular basis, and mapping out some common time over the coming week or weeks that you will both be available for spontaneous fun, you will ensure that these problems don't arise and you can actually be together.
I recommend that you each take a turn, going back and forth, at being the one who will "plan" the spontaneous activity. This makes it a real surprise for the other person, and in that sense it is spontaneous. Also, you won't feel neglected, because you will know that next week or in two weeks it will be your turn.
Germaine Greer said "the essence of pleasure is spontaneity." I would just add "planned."
2) Become your partner
I want you to try and actually pretend to be your partner. Plan an activity together, something sexy and fun, as if you were him doing the planning. Don't think about what he would like, instead, become him and think what he would do for you. This takes a little work, as we have a hard time letting go of who we are to be able to really see things from another's perspective. Sitting quietly for 10 or 15 minutes picturing him and what goes on in his head sounds silly, but is worth it. Remember, you ARE him. What you plan from this perspective will definitely be something that you will like, although if you're really good at this, you may end up planning something he thinks you would like that is different from what you'd expect to like. You may find something new you really enjoy that you hadn't tried before.
3) Re-create your first sexual experience together
If you went away somewhere, try and do it again. If you can't because it's too far or too expensive, then improvise and come up with something similar. But then change it all up. If the first time, you were in your bed in your apartment, and you "did it" missionary style, try having him pick you up and put you against a wall and do it from behind. You can do whatever you're both comfortable with, but I'd encourage you to try and move outside your sexual comfort zone. This is a chance to experiment in a safe but fun way. You can role-play the experience out the way you were then, but with very different sex.
Once you've tried these three ways to put the fun back, you'll hopefully make them a regular part of your sex life together. That way you can be creative and keep the fun coming.
[fblike]