Welcome all lovers of Goddesses, called Women, and of course themselves inimitable, delicious, imperious goddesses of men's lives. I want to tell you all a little story.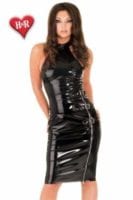 Almost 4 years with my last Goddess!
With my last goddess, I was in a relationship for almost 4 years, it all began with the ordinary course of business sessions, and financial domination. I do not know how She was able to see someone like me who is really ready for life serve as Her inspiration, breathe and speak and move only on Her orders. However, after a few meetings, and a pair of tests, I was honored by the incredible honor. She invited me to try real femdom -relations. Once a year, She went out to raise me by Herself, to break through, to make their own. And I think that especially helped in this case.
One day while on vacation from my work, I usually received a series of tasks, chores, and errands: to buy food for a week, do the cleaning in the garage and the bedroom, pick up Her clothes from the dry cleaners, wash Her clothes, to buy Her a napkin, cook dinner and finally to wash Her car. She went to work, periodically checking on me through Skype, claiming to show what has been done and causing rework, for what She did not like.
My Goddesses Return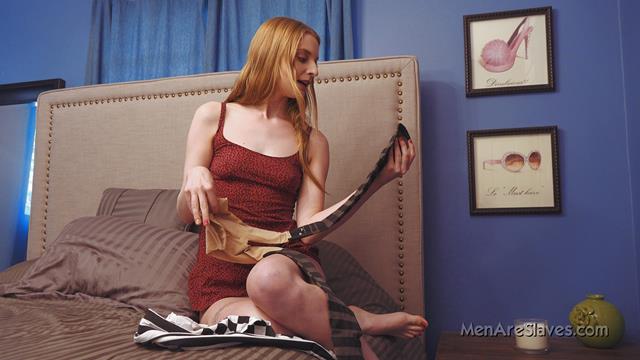 And now, on Her return, she discovered that I had, and then simply forgot to clean the seat of Her car. She was angry. Having said that, I am useless and lazy. She added that now it will be fixed all at once. Pulling the whip and ordering me to undress. She fixed me on the bench in the garage and started quite noticeably whipping me on the back, butt, and legs, allowing me to cry, but not to beg for mercy. Not to say anything at all. Yes, She had spanked me before, but boy then 20 beats is not exceeded. But not at this time!
After 35 strokes, my pulse quickened, as if the heart is about to jump out of my chest or stop. After the 50 strikes, a terrible fear began to brew that She could not stop, and then I'd die. I was so exhausted that it wasn't needed. After hitting me 70 times, I had no feeling anywhere, and suddenly, I counted 74. Then goddess stopped. Untied me and casually pitting from the bench to the floor, She triumphantly lit. I was lying somewhere at Her feet and sobbed pitifully. I was shaking. She leaned toward me. I shuddered with fear and then realized that it is the most natural, who must feel like a slave to his patron. Instead of having to hide in a corner, I was ready to throw myself at her feet, and cover them with a thousand kisses, for such a useful lesson. It changed everything. And then we resorted to whipping only as entertainment
From: Slave Igor