My Last Night with Domina Barbara in the Bowling Alley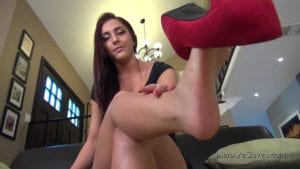 Showered and dressed, I followed Domina Barbara to her car, opened the door for her; waited for her to find a comfortable position and pull the seat belt across her chest before closing the door. Then I walked around to take my place in the passenger seat beside her.
Chapter 3
Our destination turned out to be an old bowling alley, the kind a guy named Lebowski would feel at home in. Of course we weren't there to bowl, and I obediently followed Barbara to a small group of men talking to a gorgeous blonde; the woman was easily the most attractive woman in the place -save for Domina Barbara-, of course they were friends.
They were was much conversation over drinks, I added what I could when I had something to offer, but for the most part let Barbara enjoy her time with her friends. This did not go unnoticed by Barbara's friend, who I learned was named Traci. Domina Barbara would later tell me that I was the topic of conversation while they were in the restroom together (alas being a public place I wasn't allowed to fulfill one of my favorite duties).
Domina Barbara's Slave:
Traci had quickly figured out that I was Barbara's "slave", Barbara didn't deny this.
After a bit, the decision was made to move to a local sports bar; being Green Bay it was adorned in green and gold, and I did my best to minimize any discussion of my being from Dallas. I'm not a huge sports fan anyway, so there didn't seem to be any sense in opening up that can of worms.
Eventually Barbara decided it was time to return home, or at least that's what I thought, and what she told her friends.
Instead we stopped at an adult book store, a porn shop. I opened my coat to reveal the collar that had been hidden, Ma'am wanted anyone who saw me to know I belonged to her.
So did I.
Sex Shop:
Despite it being late, Barbara took her time in the shop. Teasing me with talk of putting me in one of the booths. How many cocks would I service for her? How far would she let them go in using me?
Domina Barbara selected two videos, then asked me to pick a third. We left the video store without her whoring me out, I was unsure whether to be relieved or disappointed.
At home we settled down with the videos. Barbara reclined on her sofa while I knelt on the floor beside her; occasionally fetching her a drink, or lighting a cigarette before placing it between her lips.
The first video I don't even remember, the second was heavy lesbian bondage; during a scene where two dommes hot glued beads to their victim's flesh. Ma'am instructed me to put the third video on. My video.
My Choice:
I had chosen a one about sensual female domination. It was what I wanted for myself, and what I wanted to share with my owner. Eventually I fell asleep, was awoken by Barbara and led upstairs. She secured me to the bed post and enveloped once again in her arms.