A Slave's Sexual Fantasy
Dear ladies.
My sexual fantasy is me wearing sexy ladies' lingerie with whipped cream all over my head and body. I do sexy dancing with another man while Dominatrix Mistresses watch, film and photoshoot. Then we tongue kiss and give each other hand jobs at the same time and then take turns sucking each other's dicks. We have Oral and anal sex together. I lick the other man's bum crack and we do the human centipede together where the Mistress feeds the other man normal food and I pretend my mouth is stuck to the man's bum crack. Then he shits/poo's in my mouth feeding it to me. I will also lick all the Dominatrix Mistresses' toilets clean with my tongue.
Also if the Dominatrix Mistresses like I will drink their pee for them. I will sit under them while each of them pees and drink it all without dropping one bit of pee on the floor. After, I will lick their pussies clean until there is no pee left to lick.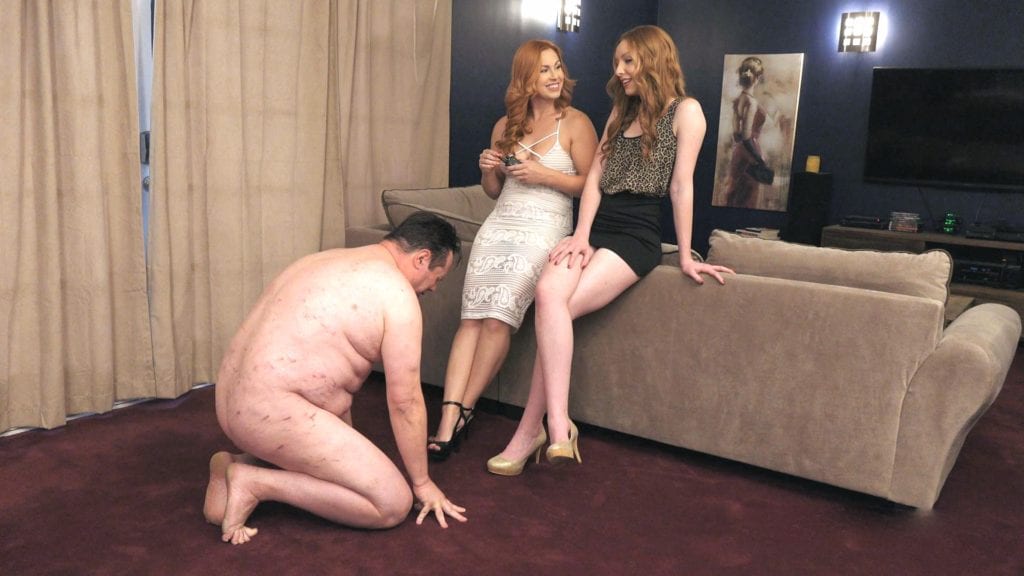 Public Humiliation And Enslavement
Then a lady will film two Mistresses; One Mistress will cover my eyes and the other Mistress will undress me. They will both lead me outside in daylight and publicly humiliated me while I am naked wearing only whipped cream on my dick and red ladies' lipstick on my lips. The Dominatrix Mistresses make me walk and show off my dick and bum to the public until the police arrest me.
But before all this, the Mistresses make me sign a slave contract that states I have to transfer all my money in my bank accounts into yours and I have no more rights. You outright own me. Now I am very poor, bankrupt, and with no rights.
When the Mistresses are done publicly humiliating me, they take me back to the house, handcuff me to a bed in a locked bedroom and blindfold me. I am a prisoner in this room until they see fit. The Dominatrix Mistresses do not allow me to communicate with anyone about my whereabouts. None of my friends and family know where I am. However, they still let me eat food and drink water and use the toilet when I need to go. They also let me shower so I stay clean.